InstaRem provides Estonian e-residents with a transparent, convenient and cost-effective money transfer service. Our unique cross-border payment network throughout Asia is currently leveraged by leading financial institutions, commercial enterprises and individuals. We enable our clients to make fast and inexpensive payments to over 50 countries worldwide.
InstaReM
For Business
Pay Your Overseas Staff, Freelancers and Suppliers
Network of 8000+ Banks in 55+ countries
Multi-Currency Payments and Accounts
Full Amount, No Deductions, Easy Reconciliations
Register With Us
InstaReM

Testimonial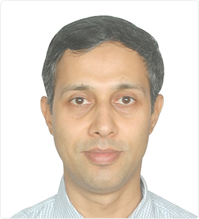 I wanted to transfer a small amount…
I wanted to transfer a small amount of Euro 200 to my own newly established overseas organisation in Europe. I first inquired with HDFC Bank and other local banks to provide me their fees. All banks quoted me approximately Euro 40 for this small transaction. I was really shocked to see this exorbitant fee for a simple transfer. Then I received a reference of an innovative service called as "Instarem" which really helped me transfer the amount at an unbelievable fee of Euro 2 and it was credited to the European account the same day. Hats off to Instarem.
Clevas Tuscano
- Business Development Head of Inventure Resources
Receive a discounted FX fee for the first 3 months of just 0.15% on our main currencies*
*an additional transaction fee of $1.50 applies to all main currency transaction
We top up your account with 75 InstaPoints as soon as you Sign Up.
InstaPoints are loyalty points that you can redeem against your transactions to give you a discount.
More The InstaPoints, More The Discount.
Close
Lets Talk