40 highest paying careers for a secured future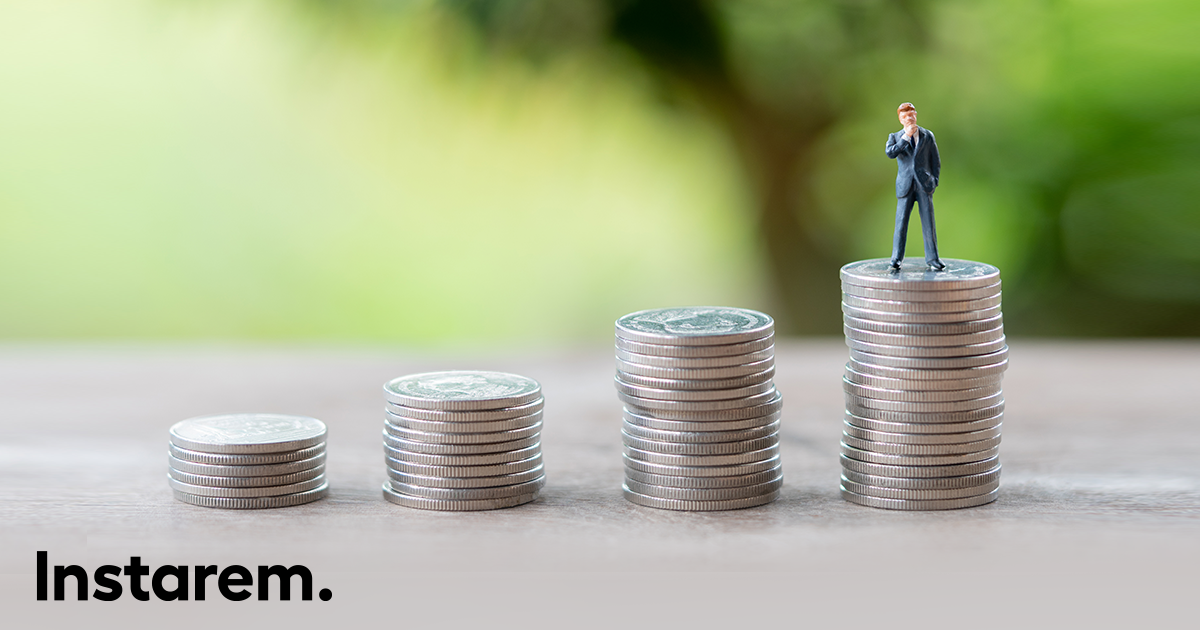 Choosing and deciding on a career path can be very exciting but at the same time daunting as well because it will affect our lives, both in the present and the future. Whether you are a fresh graduate or someone that is about to make a paradigm shift in their career, it will still be something challenging all the same.
There is a lot to consider, having a well-paying job may not be a priority but it is still on top of the list when people search for a new career or position. Besides the pay, there are also other factors you should consider:
Consider these factors:
The first step in a career search is to do some research on the positions or careers that you are interested in applying for, for example, types of jobs that won't go out of season or replace human capital with technology in the future due to technology advancements. To avoid you having to look for another job later in the future, research the career path you are interested in, and see if it doesn't have a limited lifespan and is what you are looking for in the long term.
This is an important one when it comes to choosing a career because you would want to pick a career that will not only provide you with a good income but also gives you satisfaction and aligns with your interests and passions. Because if the career you choose doesn't match your interests and passions, you will burn out and become unproductive. So pick a career path that aligns with your interests and passions.
You will need to identify your skills and strengths, to ensure you will be able to perform and adapt to the career of your choice quickly. If your skill set matches the career you are interested in, it is likely that you will be able to excel and move up the career ladder more easily. For example, if you are good with time management, team player, and managing people, then you are more suited as a project manager or coordinator.
All of us have our own unique set of talents that will definitely help in both our daily lives and career. So it is important to identify and know what your talents are and how you can use them in your career.
Though many would say that a degree is not necessary when it comes to applying for a career and you may not even need it, you will still need it in order not only to compete with other candidates that possess a degree but also the knowledge gained throughout the classes during the degree program. Simply put, it is great to have both formal and informal education and knowledge when you are choosing a career.
Determining how you will react in a work environment is important. Because if the career you have chosen is known for tight schedules and a stressful work environment, then you will need to be able to react properly to such environments as it will not only affect your work performance but others at your workplace as well.
This may not be the priority when choosing a career for yourself, but it is not any less important than other factors. But you will need to consider the salary structure, whether it can support you and your family, and whether it will be enough for your monthly expenses such as your fares to work, food, bills, student loans, and household items.
If you have relevant job experience then it can help you to get the dream career that you have always wanted to have. Most companies and agencies lean more towards individuals with job experience because they feel that the candidates will be able to handle and perform the job and position effectively. This is especially true if you are planning to apply for a higher position.
Before confirming your career, you might want to do some research and crosscheck regarding the job openings and whether it is for the long term. You can find this information by looking at the job market.
Lifestyle will play an important factor when deciding on a career. Whatever career you will choose, it definitely changes your lifestyle. So it is important to know if you are willing to adjust your lifestyle for the career path that you are about to take. If not, you might want to choose a career path where you can integrate some of your lifestyles into your career so that you do not have to make any major adjustments to your lifestyle.
The last factor is your long-term goals. When choosing a career it is important to know the career path you have chosen will be able to help you achieve your long-term goals; it could be financial freedom, work-life balance, job satisfaction, or climbing the corporate ladder. But whatever it may be, make sure the career path you have chosen aligns with your long-term goals so that you will be able to achieve your goals.
Top 40 highest paying jobs
To help you narrow down your career research, we have compiled a list of 40 highest-paying jobs based on salary data from the BLS.
The Occupational Employment and Wage Statistics (OEWS) program from the US Bureau of Labor Statistics (BLS) annually produces employment and wage estimates for nearly 80 occupations.
With this, it is able to capture the mean or average salaries of the library occupations based on estimations and surveys done over the years.
1. Cardiologists ($353,970)
Diagnose, treat, manage, and prevent diseases or conditions of the cardiovascular system. This profession may further sub-specialisation in interventional procedures (e.g., balloon angioplasty and stent placement), echocardiography, or electrophysiology.
2. Dermatologist ($353,970)
Diagnose and treat diseases relating to the skin, hair, and nails. May perform both medical and dermatological surgery functions. This profession also has sub-specialisation; dermatopathology, paediatric dermatology, Mohs surgery, and cosmetic dermatology.
3. Surgeons ($294,520)
Diagnose and perform surgery to treat and help prevent disorders and diseases. There are fourteen types of surgeons and each specialising in a certain and particular surgery: general surgeon, colon and rectal surgeon, neurosurgeon, critical surgeon, obstetrician and gynaecologist, ophthalmologist, orthopaedic surgeon, otolaryngologist, paediatric surgeon, plastic surgeon, surgical oncologist, thoracic surgeon, urologist, and vascular surgeon.
4. Neurologists ($267,660)
Diagnose, manage, and treat disorders and diseases of the brain, spinal cord, and peripheral nerves, with a primarily nonsurgical focus. As stated, a neurologist provides medical care that is primarily nonsurgical, unlike a neurosurgeon, who is tasked to treat emergencies such as bleeding within the brain and sudden compression of the spinal cord.
5. Physicians ($252,480)
A medical professional who studies, diagnoses, and treats illness, injuries and ailments. Usually collaborate with other healthcare professionals to provide treatments and promote healthcare. Physicians are an essential part of hospitals, doctors' offices, hospices, clinics, and other places that provide and require patient care.
6. Chief Executives Officer ($213,020)
In general, a chief executive's primary responsibilities involve making major corporate decisions that will affect the company or agency, managing overall operations of the company or agency, acting as the main point of communication between the board of directors and corporate operations.
7. Nurse Anaesthetists ($202,470)
A nurse anaesthetist provides pain medication (anaesthesia) care for patients; before, during, and after surgery. Their task is to administer medications to keep patients asleep or pain-free during surgery. They are also tasked to monitor every biological function of the patient's body and its condition. Which is vastly different from general nurses' duties; to take care of a patient's well-being after surgery or to provide assistance to patients.
8. Paediatricians ($198,420)
A paediatrician's duty is to provide general medical care, track and monitor growth, and administer immunisations for infants, children, adolescents, and young adults.
Paediatrician profession can be further into a few sub-specialisations:
Adolescent Medicine
Child Abuse Pediatrics
Developmental-Behavioural Paediatrics
Hospice and Palliative Medicine
Medical Toxicology, Neonatal-Perinatal Medicine
Paediatric Cardiology
Paediatric Critical Care Medicine
Paediatric Emergency Medicine
Paediatric Endocrinology
Paediatric Gastroenterology
Paediatric Haematology-Oncology
Paediatric Hospital Medicine
Paediatric Infectious Diseases
Paediatric Nephrology
Paediatric Pulmonology
Paediatric Rheumatology
Paediatric Transplant Hepatology
Sleep Medicine.
9. Airline Pilots ($198,190)
An airline pilot flies and navigates aircrafts such as aeroplanes, and helicopters. Other responsibilities include transporting passengers, and cargo safely to their destination, determining the safest flight routes, analyse flight schedules and plans, analyse weather conditions, inspect aircraft's operation systems and navigation equipment.
10. Dentists ($177,770)
Dentists duty is to diagnose and treat dental issues and advise patients to develop better oral hygiene. Other than that, they also provide services such as teeth cleaning, correcting bite issues, performing surgeries, and extractions. The dentist profession can be further into several sub-specialisation:
Dento-maxillofacial radiology
Endodontic
Oral and maxillofacial surgery
Oral medicine
Oral pathology
Oral surgery
Orthodontic
Paediatric dentistry
Periodontics
Prosthodontics
Public health dentistry (community dentistry)
Special needs dentistry
Forensic odontology.
11. Computer and Information Systems Managers ($162,930)
The Computer and Information System (CIS) Manager is responsible for planning, coordinating, and directing all computer-related activities by determining the technology needs of a company. In addition, also responsible for making hardware and software-related decisions to meet those needs.
Their responsibilities include;
Collaborating with users, vendors, technicians, and managers to understand and assess computing and system needs and requirements
Communicating the goals, policies, and procedures of the company to the CIS team;
developing plans to implement these needs, evaluating current technology use and needs of the company and recommends software and hardware improvements
Oversees backup, security, and user help systems, remains current on advances in technology, provides technical support to users, prepares and delivers operational or project progress reports, implements and oversees operational budget and expenditures, and performs other related duties as assigned.
12. Architectural and Engineering Managers ($158,970)
An architectural or engineering manager is responsible for directing a team of professional architects and engineers during the project (s). They are involved in improving transportation infrastructure, developing new buildings such as houses and commercial buildings, or maintaining the utilities people use every day.
13. Podiatrists ($158,380)
Podiatrists are medical specialists who help with problems that affect your feet or lower legs. They can treat injuries as well as complications from ongoing health issues like diabetes. You might hear them called a podiatric physician or doctor of podiatric medicine.
Podiatrists are doctors, but they don't go to traditional medical school. Podiatrists have their own schools, title tag, and professions. Instead of MD (medical doctor), the podiatrist's title tag is DPM (doctor of podiatric medicine).
Their responsibilities include; surgery, resetting broken bones, prescribing drugs, and ordering lab tests or X-rays. They often work closely with other specialists when a problem affects your feet or lower legs. In the U.S., podiatrists are licensed and regulated by state governments.
14. Financial Managers ($153,460)
Financial managers are usually tasked to monitor finances, perform data analysis and advise senior managers on ideas to maximise profits. They often work in a team; mostly assisting in making decisions that affect the organisation financially, a task that requires excellent analytical ability and excellent communication skills.
Typically, financial managers are tasked to do the following;
Prepare financial statements
Business activity reports, and forecasts
Monitor financial details to ensure that legal requirements are met
Supervise employees who do financial reporting and budgeting
Review company financial reports
Seek ways to reduce costs
Analyse market trends to find opportunities for expansion or for acquiring other companies
Help management make financial decisions.
15. Marketing Managers ($153,440)
Marketing managers are responsible for leading marketing efforts for a company's products, services, or business. They observe and read the market movements before devising creative and unique marketing strategies to attract their target customers' interests via multiple and different types of media channels.
Though their specific tasks depend on which industry they are in, there are common tasks each marketing manager will have to do; conduct market research, develop unique marketing strategies, create comprehensive budget estimates, create marketing outcomes and goals, and at times handle public relations.
16. Physicists ($151,580)
Physicists are tasked to plan and conduct scientific experiments and studies to test theories and discover properties of matter and energy. Physicists and astronomers study the interactions of matter and energy.
The physicist profession can be further specialised into; mathematical physicist, astrophysicist, medical physicist, biological physicist, and advanced physicist.
17. Lawyers ($148,030)
Lawyers, also known as attorneys, are certified professionals who advise and represent natural and juristic persons in legal matters. They counsel clients, perform legal research, prepare legal documents and represent clients in criminal and civil court proceedings.
Lawyers are also responsible for; monitoring legal risks in the documentation and providing guidance on the acceptable assumption of risks, interpreting laws, rulings, and regulations for natural and juristic persons, conducting legal search and evidence gathering and offering legal representation.
18. Petroleum Engineers ($145,720)
A petroleum engineer is responsible for discovering new petroleum reservoirs, developing cost-efficient and effective methods for petroleum recovery, and extracting and producing oil and gas from older reservoirs.
19. Advertising and Promotions Managers ($142,860)
Advertising and promotions managers are the individuals responsible for planning, directing, or coordinating advertising policies and programs or producing collateral materials such as posters, contests, coupons, or giveaways to attract and create interest in the purchase of a product or service for a department, an entire organisation or on an account basis.
Other responsibilities include;
Reviewing proposed advertising and promotional materials
Negotiating contracts with clients and suppliers
Performing extensive research to create advertising plans.
20. Computer and Information Research Scientists ($142,650)
Computer and information research scientists are typically responsible for exploring and solving problems in computing, then developing theories and models to address those problems. They also collaborate with other scientists and engineers to solve complex computing problems.
They also have the responsibilities to do the following:
Invent new computing languages, tools, and methods to improve the way in which people work with computers
Develop and improve the software systems that form the basis of the modern computing experience
Design experiments to test the operation of these software systems, analyse the results of their experiments, and publish their findings in academic journals.
21. Sales Managers ($142,390)
Sales managers are tasked with leading the sales teams to reach sales targets, hiring and training team members, setting quotas, evaluating and adjusting sales performance, and developing processes that will drive sales. In addition, sales managers are expected to travel from time to time.
22. Operations Specialties Managers ($139,900)
An operation management specialist is the individual responsible for ensuring a company's day-to-day operations run smoothly and efficiently. Their duties vary but most likely include optimising operational procedures and processes, looking for ways to improve customer experience, and supervising the operations team.
23. Compensation and Benefits Managers ($139,470)
Compensation and benefits managers analyse data on wages and salaries and the cost of benefits, and they assess and devise programs that best fit an organisation and its employees.
Compensation and benefits managers are tasked to analyse data on wages and salaries, including the cost of benefits and they are also responsible for assessing and devising programs that will benefit the employees of a company.
And their day-to-day tasks include:
Designing compensation packages and bonus programs that align with the company's strategic plan
Ensuring salaries and benefits comply with the current legislation about human rights and pay equity, identifying trends,
Implementing new practices to engage and motivate employees, conducting research on employee satisfaction (e.g. using surveys and quantitative data),
Renew our compensation plans with monetary and non-monetary benefits based on employee needs
Keep track of prevailing pay rates and make sure the company offers competitive compensation plans
Draft job descriptions, job analyses, and classifications, structure compensation in ways that will yield the highest value for the organisation
Evaluate and report on the effectiveness of employee benefit programs, and track compensation and benefits benchmarking data
24. Public Relations Managers ($138,000)
Public relations managers hold the responsibility to help clarify their organisation's point of view to its main audience through media releases and interviews. They also monitor social, economic, and political trends that might affect their organisation and they also task to recommend ways to enhance a company's image on the basis of those trends.
25. Human Resources Managers ($136,590)
Human resources managers are responsible for maintaining and developing effective internal procedures, handling employee-related issues, supporting recruiting and retention efforts, and keeping performance at peak levels. They are also tasked with identifying problems, finding solutions, and nurturing job satisfaction.
26. Computer Hardware Engineers ($136,230)
Computer hardware engineers are tasked to research, design, develop and test computer systems and components such as circuit boards. Basically, they are responsible for improving and designing new types of information technology devices.
27. Purchasing Managers ($134,590)
A purchasing manager is responsible for handling the matter of procuring goods and services for resale or company use. They are tasked to seek the best available quality for the lowest price. They also evaluate suppliers, negotiate contracts, and review products.
28. Training and Development Managers ($128,800)
The Training and Development Manager is responsible for improving the productivity of the organisation's employees.
This position assesses company-wide developmental needs to drive training initiatives and identifies and arranges suitable training solutions for employees. This position actively searches, creatively designs, and implements effective methods to educate, enhance performance and recognize performance.
Training and development managers are usually responsible for improving the productivity of the organisation's employees. This will require the individual to assess company-wide developmental needs to drive training initiatives and identify and arrange suitable training solutions for employees.
Other responsibilities include actively searching, creatively designing, and implementing effective methods to educate, enhance performance and recognise performance.
29. Air Traffic Controllers ($127,920)
An air traffic controller's duties are to assist pilots to take off and land safely and ensure that aeroplanes are kept at a safe distance apart from one another. Their other duties are monitoring and directing the movement of aircraft both on the ground and in the air, controlling all ground traffic at airport runways and taxiways, issuing landing and takeoff instructions to pilots, transferring control of departing flights to other traffic control centres and accepting control of arriving flights. They are also responsible for updating pilots about the weather condition from time to time, as well as other critical information.
30. Pharmacists ($125,690)
A pharmacist's duties are to dispense drugs prescribed by physicians and other health practitioners and provide information to patients about the medications they are about to take and what they are for. A pharmacist may be stationed at clinics, or drug stores to help dispense medicines prescribed by doctors or physicians to their patients.
31. Optometrists ($125,440)
Optometrists are responsible for analysing vision tests, identifying sight problems, and prescribing corrective lenses and eyeglasses.
32. Actuaries ($125,300)
Actuaries evaluate complex risks and assess the potential financial consequences of those risks. Typical responsibilities include analysing statistical data, for example, accident rates, computer modelling of statistics to determine potential risks, preparing presentations and reports, communicating findings to clients, managers, and stakeholders, and keeping abreast of financial developments in the business world.
Actuaries' job is to evaluate complex risks and assess the potential financial consequences of those risks. Their responsibilities include:
Analysing statistical data, for example, accident rates,
Computer modelling of statistics to determine potential risks,
Preparing presentations and reports,
Communicating findings to clients, managers, and stakeholders, and keeping abreast of financial developments in the business world.
Within insurance-related specialism, actuaries must ensure that premium rates are accurate and that adequate funds exist to meet claims.
33. Aerospace Engineers ($122,970)
Aerospace engineers are the individuals responsible for designing and building aircraft, missiles, and systems for national defence or spacecraft. Their other responsibilities include manufacturing, analysis and design, research and development, and the federal government.
34. Database Architects ($121,840)
Database architects' job is to build and maintain a company's database by identifying database structural integrity and installing solutions. They also work and collaborate with database administrators and analysts to secure easy access to a company's data. They are also responsible for writing reports of their finding and maintenance.
35. Chemical Engineers ($121,840)
Chemical engineers develop and design chemical manufacturing processes. Chemical engineers apply the principles of chemistry, biology, physics, and maths to solve problems that involve the production or use of chemicals, fuel, drugs, food, and many other products.
Chemical engineers work in high-risk and hazardous environments as they are responsible for developing chemicals and their manufacturing processes. They are also required to solve problems that involve the production and use of chemicals in fuel, drugs, food, and many other products that have chemical elements in them.
36. Software Developers ($120,990)
Software developers are responsible for designing and building computer programs that power computers, mobile devices, and transportation. Part of their job required them to identify user needs to create new applications and make new improvements based on feedback received from users.
Their other tasks include
Design new algorithms
Design clean and efficient code
Integrating software components and third-party programs
Debugging and upgrading existing software
Gathering and evaluating users' feedback
37. Computer Network Architects ($120,650)
Computer network architects are the individuals responsible for designing, building and maintaining a variety of data communication networks; from expansive cloud infrastructure to smaller intranets. Along with a host of technical skills, computer network architects also must have an in-depth understanding of a company or organisation's business plans and objectives
38. Medical and Health Services Managers ($119,840)
Medical and health services managers or also known as healthcare executives or healthcare administrators are the individuals tasked to plan, direct, and coordinate medical and healthcare services. They are also in charge of managing an entire facility, a specific clinical area or department, or a medical practice for a group of physicians.
39. Sales Engineers ($118,630)
Supporting sales executives with solution selling into prospect account base. Partnering with sales executives to plan, prepare, and execute strategic deals in complex sales cycles. Modelling the financial business case associated with each sales opportunity.
Sales engineers play the role of support for sales executives by providing solutions to the prospect account base and by partnering up with sales executives, they plan and execute strategic deals in complex sales cycles.
They are also responsible for modelling the financial business case associated with each sales opportunity.
40. Industrial Production Managers ($117,780)
Industrial production managers oversee the operations of manufacturing and related plants. They coordinate, plan, and direct activities involved in creating a range of goods, such as cars, computer equipment, and paper products.
Industrial production managers are tasked to oversee the operations of manufacturing and other plant-related operations. They are also tasked to coordinate, plan, and direct activities involved in creating a variety of goods such as cars, computer equipment, and parts, and paper products.
Found a job?
And if you have secured any of these jobs in the United States, don't forget to use Instarem to help you manage your money when you relocate to the United States.
Here are a couple of reasons to consider Instarem:
Cost-effective
Low transfer fees enable you to send money to multiple destinations without burning a hole in your pocket.
Easy and fast
Transferring money to other countries is typically an instant transaction.
Trusted and secure
Instarem is regulated by nine financial regulators across the globe. Instarem is a trusted licensed service provider with licenses in Australia, Singapore, Hong Kong, Malaysia, India, UK, US, EU, and Canada.
Earn loyalty points
You will be rewarded with loyalty points which are referred to as 'InstaPoints' for every transaction and referral you make via Instarem. You will then be able to redeem your points and get great discounts for future transactions. Remember, the more you transfer, the more you earn!
Transparency
Absolutely no hidden costs. You will be in the know of the exact rates and fees applied to your money transfer.
Try Instarem for your next transfer.
Download the app or sign up here.
*Disclaimer: This article is intended for informational purposes only. All details are accurate at the time of publishing. Instarem has no affiliation or relationship with products or vendors mentioned.