5 ways to make friends & meet people while working abroad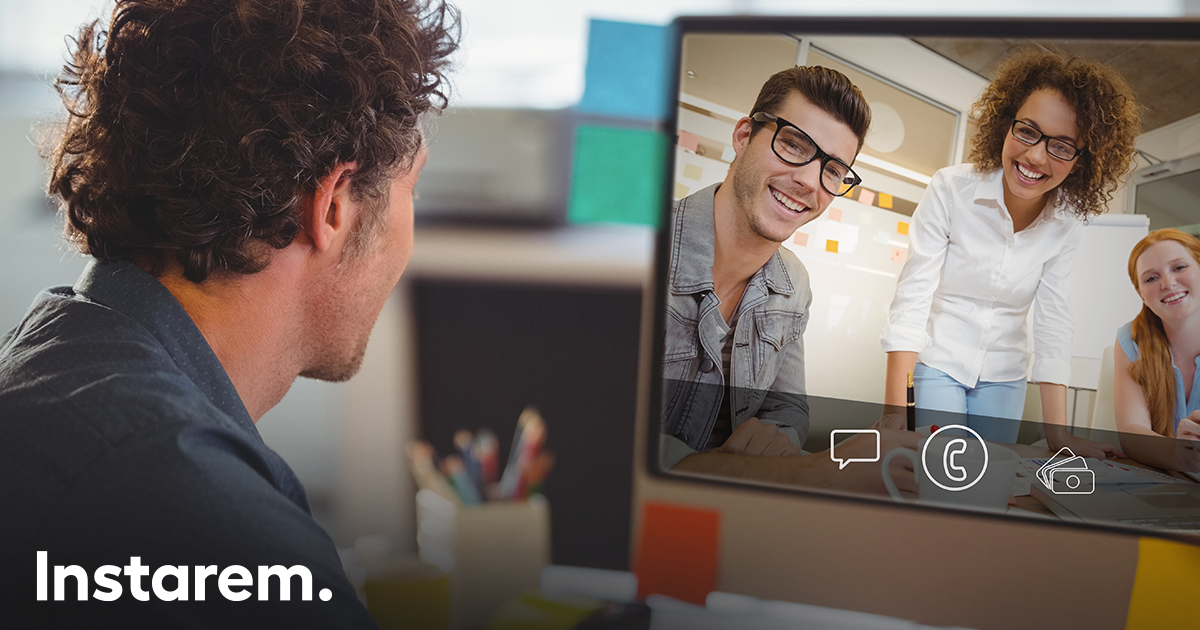 Working abroad can undoubtedly be one of life's most rewarding experiences financially, culturally, personally and of course, professionally. But the experience comes with its share of baggage too. Once the excitement of moving to a new country and landing one's dream job wanes, it finally hits you that you are in a new country and your life has changed 360 degrees. A lot of expats who live, work or study abroad often have to grapple with issues such as culture shock, disenchantment, and uncertainty, not to mention the loneliness that sets in when one is miles away from one's loved ones. No matter how culturally aware, open-minded or well-prepared, at one point or another, every expat feels lonely in a foreign country, especially if:
They are not very familiar with the country's culture, geography, lifestyles or people
They have moved there on their own without family or a partner
They don't have extended family, friends, ex-colleagues, ex-classmates, etc.
The most obvious solution to deal with loneliness is to build and grow your social circle. While it's easier said than done, we have come up with a few quick tips to help you break the ice and turn your stay abroad a memorable experience.
1. Your co-workers can be your friends – get to know them
If you're working in a country or city filled with other expats, it's highly unlikely that you're the only one struggling with feelings of loneliness and isolation. You will probably find other people in the same boat as you – all you have to do is be open to making new connections.
Get to know your co-workers and see if professional connections can deepen into personal ones. They don't have to be in the same team or department or have similar work profiles or professional goals as you. Celebrate your differences and be friends anyway.
Here are a few things you can try:
Participate in discussions near the water cooler or in the cafeteria (be polite and ask for permission before you jump into private conversations though!)
See if you can spot the 'social influencers' in the company and introduce yourself. If you're shy, ask somebody to do it for you.
Find a carpool group and ask if you can join it to get to and from work.
Put up a company-wide bulletin or memo inviting people to get in touch.
Contribute articles to the company Intranet and provide your contact details.
Attend the next company party, picnic or off-site and start talking to people you've never met before. Don't wait for introductions!
Participate in team sports activities at work.
Invite some of your co-workers to your home for a lunch or dinner party.
Even if you're shy, try to find things that push you out of your comfort zone.
You might be interested in: 7 questions expats wished they had asked before moving overseas
2. Volunteer your time & be more active in the community
Volunteering is a wonderful way to widen your social circle and offers a number of advantages for expats:
It gives you the opportunity to contribute to the community which will make you feel good (endorphin rush!) and give you a sense of belonging.
It's a productive way to do something meaningful with your free time.
You might meet other like-minded people and expand your personal and professional network.
Volunteering experience will strengthen your résumé and boost your professional profile as well.
Find volunteering gigs in your city, sign up with the ones that satisfy your interests and goals – animal shelters, halfway houses for abuse victims, orphanages, public libraries, charitable organisations, fundraising events – you can help in endless ways.
3. Find social activities that appeal to you
Almost every city in the world offers opportunities for socialising and meeting new people while also learning new skills. Keep an eye out for such announcements and sign up for the ones that interest you. Public libraries, community activity centres, gyms and swimming pools are great sources of such information.
You don't have to be familiar with the activities to at least try them out:
Go salsa dancing – find a class nearby and find a partner to practice with!
Can't swim? Sign up for a beginner's class and meet other non-swimmers!
Moved to a new country but can't speak the language? Join a language class and form a study or conversation group with other learners. Or organise a weekly lunch with your classmates and get to know them better.
Love the food in your new country but don't know how to cook it? Join a cookery class or find a local who can teach you, preferably in a group so you can meet others.
Been thinking about dusting off your old guitar and re-starting lessons? Find a guitar teacher and sign up for a group lesson!
Attend professional networking events, exchange business cards and follow up with face to face meetings.
Opportunities for meeting new people while learning new skills are all around you. You just have to keep your eyes open!
You might be interested in: 12 best job search websites to help you find your dream job
4. Connect with expats from your home country
Chances are you might find other expats from your homeland in your new country. They can be a wonderful source of support and friendship when you're feeling lost and lonely.
Here are a few ideas to build your circle:
Check if your embassy organises get-togethers to celebrate festivals or special occasions.
The local worship house or community centre may organise religious or social functions. See if you can attend a few.
There may be a large group of expats who regularly organise social events. Attend as a guest or find out if you can volunteer or work there part-time.
Ask people back home if they know someone in your new country and connect with them. Connect with other expats through online forums, blogs, Facebook groups and expat websites and see if you can meet them in person.
5. Meet expats from other countries
The city you move to may comprise expats from all over the world so don't limit your socialising to expats from your country only.
Sign up to online social networks like Meetup or Internations and find people you'd like to connect with. Take your online network offline – make the first move and send invites for face to face meetings.
Look for groups and clubs that bring people with common interests together. Join a hiking club if you're keen on hiking or exploring nature, discuss the latest bestseller with a reading group, practice early morning Yoga in the park with a group of enthusiastic Yogis or talk about new business ideas with a group of eager entrepreneurs. If such a group doesn't already exist, start one yourself!
Facebook has hundreds of city-specific groups for expats. Join a group and ask if they have regular meetings you can be a part of.
Join a gym and strike up a conversation with someone on the next treadmill or bench press.
Join the public library and attend a book reading and discussion sessions. This is a great way to connect with like-minded people!
However, keep these few points in mind when meeting strangers for the first time:
Meet in a public place, at least in the beginning
Limit your alcohol intake
Keep someone informed about your whereabouts (a roommate, for example)
Don't flaunt your jewellery, devices or money
Don't share personal information if it makes you uncomfortable
You are not interested in follow-up meetings, don't be afraid to say 'NO'
That said; don't let fear hold you back from making meaningful connections that may end up lasting a lifetime. Be prudent, but be open as well.
Before you go…
Living and working abroad can be one of the most enriching experiences of your life. Still, loneliness can rear its ugly head and affect your life, health and perceptions in unpleasantly dramatic ways, making you unhappy, despondent and even downright miserable.
Assuming that the feeling will simply 'go away' may be counterintuitive at best and dangerous at worst. One of the best strategies to combat loneliness is to expand your social network. This way, no matter where you are, you will have created an expat experience that you'll cherish forever!
Don't forget to use Instarem to manage your money no matter where in the world you are working from.
With Instarem, you can securely send and receive money from countries around the world.
Try Instarem for your next transfer.
Download the app or sign up here.
*Disclaimer: This article is intended for informational purposes only. All details are accurate at the time of publishing. Instarem has no affiliation or relationship with products or vendors mentioned.