6 reality checks for expat life when moving overseas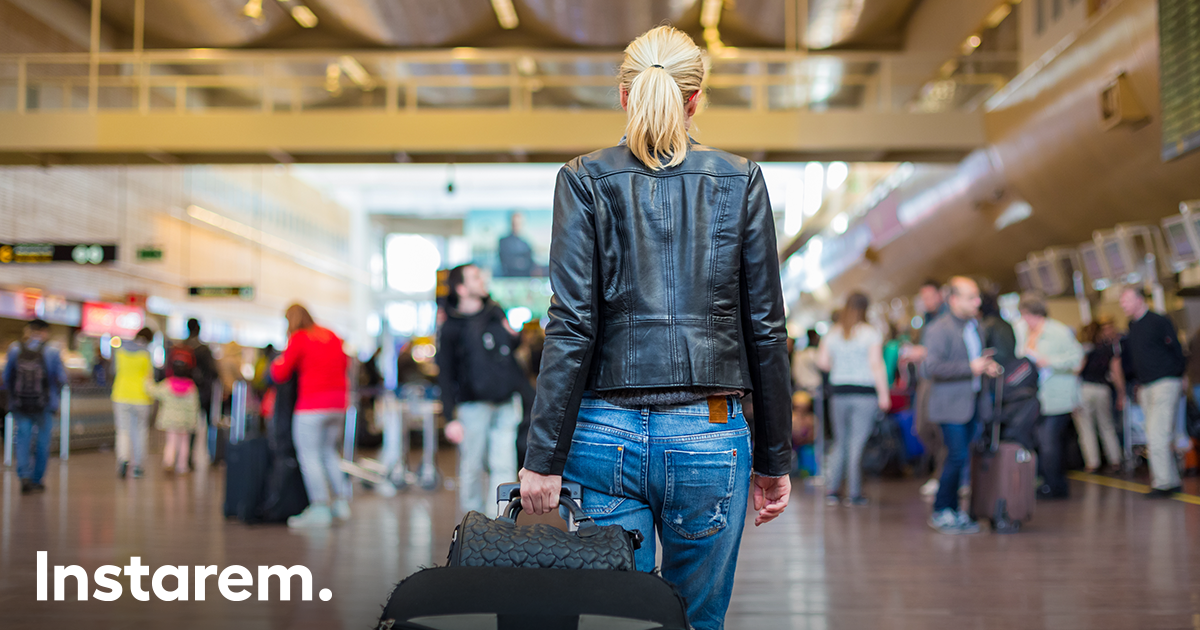 The allure of moving to a new, exotic country is strong. You get to start over, live a life full of adventure, and meet new people. What could be better?
Unfortunately, reality often hits hard for single expats living in foreign countries. From homesickness to culture shock, there are many challenges that come with living in a new place.
Inspired by the conversations on Reddit, we've rounded up 6 reality checks when you are alone in a foreign country.
Daily activities
Forget about adventures! You'll be questioning if you have what it takes to survive in a foreign country.
Going to the laundry, paying your bills and even grocery shopping might sound simple. But when you have moved abroad, these everyday tasks may become difficult.
Got a mosquito bite in a tropical region? Be prepared for dengue fever.
Impending snowstorm? Now you need to get tools to defrost your car or stock up food for the winter.
And if you are planning to charge your devices, there are 14 types of plugs and sockets around the world. Are you using the right one?
But hey, Google is your best friend. You'll probably be googling and questioning your life choices at the same time.
You Might Also Like To Read: If You Live In Any Of These 20 Cities, You Spend The Most Time Stuck In Traffic…
Language
English might be the most spoken language in the world. But that doesn't mean it is the preferred choice in your expat country.
Besides speaking, you'll also need to learn how to read, write and understand the culture. Studies have shown that it takes at least 480 hours to get the hang of a new language.
Taking classes while working might sound like a nice option but it's burning the candle at both ends.
Got the hang of the language? Now your next challenge is adapting to the culture. The greater the cultural difference, the more challenging it is to assimilate.
You'll find yourself confused with the rules of engagement half the time.
You Might Also Like To Read: Visiting Ireland? Over 80 Slangs & Phrases You Might Want to Know
Loneliness
It's already tough trying to make friends in your adulthood.
Now you'll find the challenge intensify – making friends in a foreign land. It's a constant effort to put yourself out there and meet people.
Made some friends? Great. Now you'll have to figure a way out to maintain it. Whether you are making friends with an expat or local, the friendship might be fleeting. One moment you are around, the next moment you are out. Or it could be the other way round.
There's always the option to reconnect with your friends back at home. But it will be challenging, especially with time-zone and life stages differences.
Homesickness
Everyone leaves home for different reasons.
Some leave for adventure while others are looking to start afresh in a new land.
If you are leaving for a short-term experience of a different life, you might feel that you are missing out on key events like being there for your family and friends.
Combined with travel restrictions, you might start to wonder if the grass is truly greener on the other side.
Mental health
What is the new norm these days? Nobody seems to know.
One thing that Google can tell is the rise in focus on mental health is topping the search on Google in 2021.
As new variants or COVID-19 appear, it seems like the restrictions aren't coming to an end anytime soon. You can neither travel nor go home.
Even if you can opt to go home, you will have to juggle with the uncertainty of re-entering your expat country again.
Coupled with burnout from work-from-home, your mental health will be taking a big hit.
Unemployment
COVID-19 has also put a significant amount of stress on companies to stay afloat. Some chose pay cuts while others decided to restructure the company.
If your services are no longer needed, that would mean that your work visa is in jeopardy. Not all of us are lucky enough to find a job immediately. At the same time, you will also need to pay your daily expenses – rent, bills and more.
Can't find a job, you'll have to move back to your home country yet again and start afresh. But it's more often easier said than done.
Reverse culture shock might set you back as you get used to a new environment yet again.
But here's the silver lining…
You are not alone. In fact, you are one of the 20 million expats around the world. And these challenges that you face make up an integral part of your expat journey. Embrace them and who knows, you might just come out as a better person.
Here are some tips to find better support:
Build a support network of fellow expats
Reach out to mental health professionals specializing in cross-cultural counseling
Attend events and meetups organized by your local expat community.
Moving back home
If you are planning to move back home, let us help be a part of the process.
Use Instarem to move your money back home:
Cost-effective provider
Instarem offers the lowest transfer fees that enable you to send money without burning a hole in your pocket.
Easy and fast
Usually instant or same-day transfer. However, for certain countries, corridors, and payment methods it could take more than 2 business days or more to process a transaction.
Trusted and secure
Instarem is regulated by nine financial regulators across the globe. Instarem is a trusted licensed service provider with licenses in Australia, Singapore, Hong Kong, Malaysia, India, UK, US, EU, and Canada.
Earn loyalty points
You will be rewarded with loyalty points which are referred to as 'InstaPoints' for every transaction and referral you make via Instarem. You will then be able to redeem your points and get great discounts for future transactions. Remember, the more you transfer, the more you earn!
Transparency
Instarem offers close to the mid-market fees with no hidden costs. You will be in the know of the exact rates used for your money transfer.
See how Instarem works and find out for yourself.