ACT Exam: The complete guide to America College Testing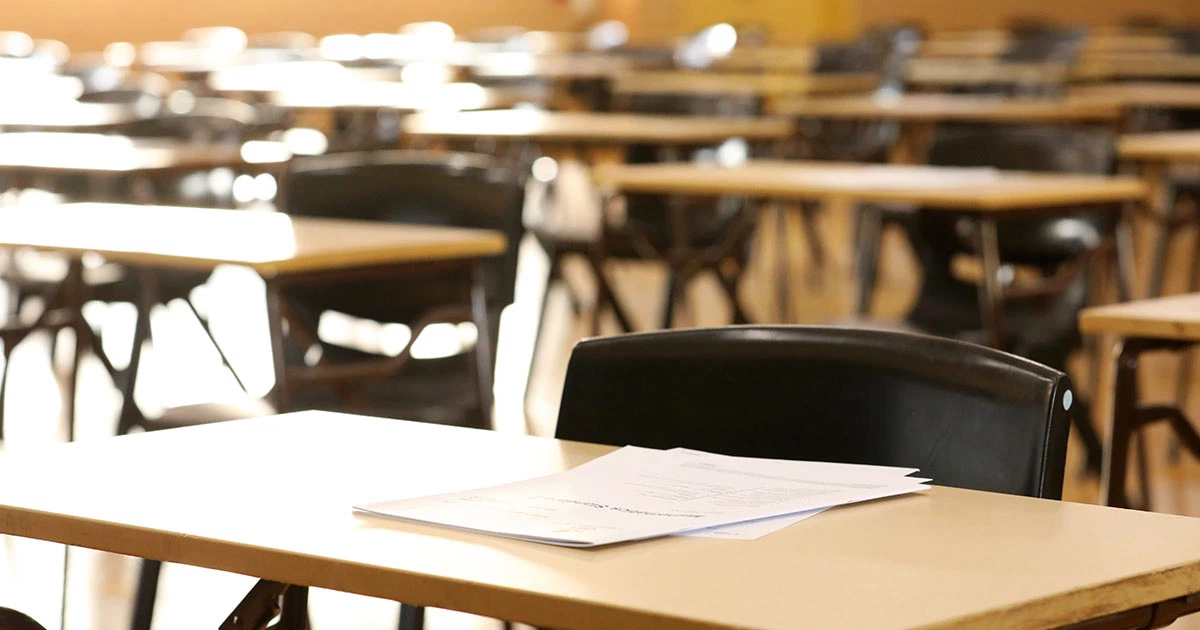 Ever heard of the ACT exam? No? Well, here's yet another abbreviation to familiarise yourself with. However, unlike internet slang or anything related to theatre, this one holds much more significance – it's a test (or perhaps an exam, given its influence on your future). This holds particularly true if your ambition is to secure a spot at a university in the United States or Canada, especially within those specific regions. Opting to take the ACT as your entrance exam can prove advantageous.
In this article, we will provide a comprehensive exploration of various facets of the ACT: its definition, the range of topics it covers, associated fees, the process of registration, tips for preparation, and more. Let's dive deep into the particulars.
ACT exam full form
So, what is ACT exam? What does its acronym stand for? The term "ACT" is derived from "American College Testing." Essentially, it serves as a standardised university admission test that establishes a common ground for evaluating test takers. This uniform platform ensures equitable assessment, enabling schools to determine which prospective students they would like to admit.
ACT exam syllabus
If you're planning to take the ACT, the underlying assumption is that you would have finished high school prior to sitting for the exam.
With that in mind, the ACT syllabus encompasses fundamental subjects like English, Mathematics, and Science.
Moreover, the English segment of the exam is subdivided into Reading and Writing, the latter being an optional component. Each of these four sections consists of multiple-choice questions. It's important to note that the writing test is entirely optional and won't impact your overall composite score.
It's worth highlighting that the ACT test isn't exclusively reserved for Americans. Anyone aspiring to enter an American college is eligible to take it.
English
Time needed: 45
The number of questions: 75
What it measures: Revising and editing various types of short texts and essays.
Mathematics
Time needed: 60 minutes
The number of questions: 60
What it measures: Math skills learned through grade 12 coursework.
Science
Time needed: 35 minutes
The number of questions:40
What it measures: Interpreting, analyzing, evaluating, reasoning, and problem-solving in biology, chemistry, Earth/space sciences, and physics.
Reading
Time needed: 35 minutes
The number of questions: 40
What it measures: Capacity to closely read, reason logically with evidence, and integrate information from various sources.
Writing (Optional)
Time needed: 40 minutes
The number of questions: 1
What it measures: Assesses skills from high school English and entry-level college composition.
How is ACT exam conducted?
Essentially, all you have to do is put in some brainpower, hit the books, and make your grand entrance at the test centre.
Now, you might be under the impression that since this is an American entrance exam, you'd have to travel to the USA to take it. However, that's not the case. You can actually sit for the ACT exam outside of the USA. All you need to do is visit the ACT website and locate the available test centres in your country.
Wait… what about taking ACT exam online?
As for the online version of the ACT exam, it's presently being run as a pilot programme, exclusively for approximately 5,000 students at selected test centres within the United States. Until this changes, international students will need to follow the traditional method.
ACT exam fees
Now, let's delve into a crucial detail: what are the ACT exam fees? But before you rush to swipe that credit card, there are a couple of important points to consider. The ACT exam website offers two versions: one for students within the US and another for international students. So, make sure you are seeing the right website.
Here's the breakdown of the ACT fees you'll need to cover, both with and without the writing component for international students. Furthermore, it's worth noting that a majority of these fees include the provision of score reports to you as well as up to four colleges of your choice.
| | | |
| --- | --- | --- |
| Type | Fee (USD) | Details |
| The full ACT (no writing) | $181.50 | Includes reports for you and up to four colleges (if codes are provided when you register). |
| The full ACT with writing | $206.50 | Includes reports for you and up to four colleges (if codes are provided when you register). |
| Test option change | $25.00 | You have the option to include or exclude the writing test until the late deadline using the MyACT platform. |
| Late registration | $36.00 | Modifications to registration or test dates within the late period. |
| Change fee | $42.00 | This encompasses both altering the test date and changing the test centre. |
| Score reports to 5th and 6th college choices | $16.00 | Request online before the test date. If you don't take the test, you can get a refund by submitting a written request. |
| Additional score reports | $18.00 | After you've registered, it's possible to ask for extra score reports through the online platform. |
Given that all amounts are stated in USD, you'll need to convert the figures into your local currency. To illustrate, here's an example of the ACT exam fees in India.
ACT exam fees in India
| | | |
| --- | --- | --- |
| Type | Fee (USD) | Fee (INR) |
| The full ACT (no writing) | $181.50 | $15,100.95 |
| The full ACT with writing | $206.50 | $17,180.98 |
| Test option change | $25.00 | $2080.02 |
| Late registration | $36.00 | $2995.23 |
| Change fee | $42.00 | $3494.44 |
| Score reports to 5th and 6th college choices | $16.00 | $1331.21 |
| Additional Score Reports | $18.00 | $1497.62 |
Conversion from USD to INR is based on the exchange rate of 1 USD = 83.20 INR as of 21 August 2023.
ACT exam dates (2023 – 2024)
When should you ideally set your exam date? Well, it's not about waiting for the stars to align or picking a fortunate day. The optimal timing involves selecting a test date that's a minimum of two months prior to the application deadlines of the colleges and scholarships you intend to apply for. Here are the test dates for 2023 – 2024.
| | | | |
| --- | --- | --- | --- |
| Test date | Registration deadline | Late fee required | Photo upload deadline |
| 8-9 September, 2023 | 11 August | 25 August | 1 September |
| 27-28 October, 2023 | 29 September | 13 October | 20 October |
| 1-2 December, 2023 | 3 November | 17 November | 24 November |
| 23-24 February 2024 | 26 January | 9 February | 16 February |
| 12-13 April, 2024 | 15 March | 29 March | 5 April |
| 7-8 June, 2024 | 10 May | 24 May | 31 May |
| 12-13 July, 2024 | 14 June | 28 June | 5 July |
When is your score available?
The ACT test is all about multiple choices – making life easier. So, once you've aced that test, your score's available within just two to eight weeks after the exam. Now, let's talk about the writing part.
Yep, the writing test. Humans need to give it a read and grade. So, if we're relying on the human touch, your results will be rolling in around five to eight weeks after you've taken the test day.
All you have to do is just login to your online ACT web account to check.
What is a good ACT score?
Firstly, ACT will tally up the number of correct answers you've got on each test. Since each ACT exam section has a different number of questions, they'll transform your scores into something called "scale scores."
So, once you have these scale scores, here's the interesting bit: ACT will calculate the average of all your scale scores in those four subjects, and voila, that's your composite score. This score, along with your separate test scores for English, math, reading, and science, ranges from 1 (not the best) to 36 (really impressive).
So, what is a good ACT score?
If your score goes beyond 29, you're likely to stand out from the crowd. But hey, at the end of the day, a good ACT score is one that will be able to help you enter the school that you want.
So the smart move here is to look into the score benchmarks set by the universities you're eyeing and aim for that as your target ACT score.
How long is my ACT exam score valid?
Your ACT exam scores remain valid for a span of 5 years.
ACT exam registration
Alright, now that you've got a grasp on what the test covers, the costs involved, and the general timing for your ACT exam, let's dive into the fun stuff – how to get yourself registered.
First things first, create an ACT account. Just be sure you're on the international site, not the US one.
Choose where you want to take the test – outside the US, of course.
Select your test option – Now, decide if you're up for the writing part or not.
Pick your preferred test centre and date – make it work for you.
Time to get personal – enter your details and don't forget to slap upload your photo to your account.
Share your high school info and courses – give them the lowdown.
Once you're all set, it's payment time. And voila, you're done!
Piece of cake, right? This whole process should take you around 30 minutes tops.
Free ACT exam sample paper
Alright, here's the golden rule: to conquer any exam, you've got to put in the prep work. Pretty obvious, right? Now, sure, the ACT syllabus might sound like old news from your entire academic journey, but trust me, nailing it isn't a breeze.
So, here's the game plan: to level up your skills on those ACT exam questions, it's best to test drive with the ACT exam sample paper. Now, ACT offers you a handful of options for this, and yes, it does come with a price tag. But hey, the silver lining is that you'll gain some solid experience with those ACT practice questions.
ACT practice questions for free
Guess what? ACT is being pretty cool – they're offering a study guide for free. Inside, you'll find a bunch of ACT practice questions.
This guide is like your trusty starting point, helping you get comfortable with the whole format. Plus, it's got a slick feature at the end – it shows you how you're doing and if your answers are on point. And hey, if you're feeling like zeroing in on specific subjects, ACT's got you covered with their free online ACT exam questions too.
But, let's be real since it's free, you won't have an endless playground of practice. If you're looking for some serious ACT exam sample paper, check out these paid options below. They've got you covered when you're ready to level up!
Paid ACT exam sample paper
Alright, so if you've exhausted the free stuff and you're hungry for more ACT exam questions, guess what? ACT's teamed up with Kaplan to hook you up with not one, not two, but three types of ACT test prep.
We're talking serious business here – you're not just getting those all-important ACT exam sample paper, some of these come with the cherry on top: a live teacher to walk you through it all. Now, here's the scoop on the price range: it starts at around 124 USD and can go up to about 799 USD. So, depending on your appetite for prep, you've got choices.
| | | | |
| --- | --- | --- | --- |
| Features | ACT Self-Paced | ACT Live Online | ACT Tutoring |
|  Format | On-demand videos and quizzes | Virtual classroom | Private, one-on-one |
|  On-demand video lessons | | |   |
|  A live teacher guide |   | |   |
|  More than 30 short, self-paced video lessons |   |   | |
|  2,000+ real ACT practice questions |   |   | |
|  5 full-length official practice tests |   |   |   |
|  Flexible schedule |   |   |   |
|  Online resources available 24/7 | |   | |
|  Built-in course syllabus | |   | |
|  Personalised homework assignments |   |   |   |
|  Off-camera teachers for additional support |   | |   |
|  Included for free with a fee waiver | |   |   |
|  Price |  $124 |  $599 |  $799 |
How can you get ready for the ACT exam? The ultimate guide to showing up like a champ on your ACT exam day.
So, let's talk about the clock ticking during the ACT exam. You're looking at around 3 hours and 40 minutes of test time, which can stretch to just over 4 hours with breaks. Yep, it's a bit of a marathon, so you'll want to make sure you've got the stamina to tackle it. Comfort is key, my friend – wear something cosy and throw in some snacks to keep you fuelled.
Don't forget to be familiar with ACT's Terms and Conditions when it comes to stuff you can't do – and that's for both when you're signing up and on the actual test day.
And hey, to make sure your test day goes off without a hitch, don't forget to pack:
Admission ticket: Print your admission ticket from MyACT, as it contains essential registration match information or your online launch code.
Acceptable photo identification: Bring an acceptable photo ID meeting ACT requirements for admission to the test centre.
Number 2 pencil: Bring sharpened No. 2 pencils with erasers; mechanical pencils and ink pens are not allowed.
Watch or timing device: You can bring a watch, timer, or stopwatch without an alarm to manage your time during testing.
Calculator: If needed, bring a permitted calculator for the mathematics test only, ensuring it adheres to the ACT Calculator Policy.
Snacks: You can bring a snack for consumption during breaks outside the testing room.
Dress comfortably: Wear comfortable clothing, considering dressing in layers for comfort.
Arrival time: Aim to arrive by 8:00 a.m. at the test centre. Plan your travel route and time beforehand.
On-time arrival: Be punctual to be admitted to the test centre. Check-in includes photo ID verification.
Enhanced security: ACT may conduct enhanced security procedures at test centres.
Don't want to take ACT exam? Give SAT a shot!
Hey there, let's talk about options – we all love them, right? If you're on the hunt for something resembling the ACT exam, you might want to check out the SAT. So, what exactly is the SAT exam?
Well, let's break it down. SAT stands for Scholastic Aptitude Test. This exam is created by the College Board and takes around 3 hours to tackle. During the test, you will be tested in Math, Reading, and Writing.
SAT or ACT exam? Which to take?
In a nutshell, the easier test depends on your strengths and skills.
The English/Writing parts are pretty similar in both, while the Reading sections have a few variations but are mostly alike.
Similarly, ACT Reading seems easier compared to SAT Reading. It's like playing a "search a word" game. On the flip side, SAT Reading throws in more complex and less straightforward questions. It used to have "find the proof in the text" problems too.
Now, where things really shake-up is in the Math and Science sections.
Here's the kicker: SAT puts a lot more focus on Math – it's like half of the whole thing, a whopping 50%. On the flip side, ACT gives Math 25% of the spotlight. But hold on, the ACT Math range is wider, diving into more topics, so it's got a more demanding knowledge base.
Oh, and here's a twist – ACT throws in a Science section that the SAT doesn't have.
ACT Vs SAT Math
When it comes to ACT vs SAT Math, it's not just about what you're solving – question styles also play a role.
ACT Math – Throw in tougher yet straightforward questions, putting your methodical math skills to the test.
SAT Math – Particularly the Calculator part, might look simpler, but it's trickier due to its error sensitivity.
Hey, don't overlook the cost factor.
ACT exam actually leans a bit more on the pricey side compared to the SAT. So, when you're figuring out whether to go for ACT or SAT, remember there's a bunch of stuff to think about.
Before you go…
So, you've conquered the ACT and are all set for your international adventure, right? Well, along with that, you'll likely need a simple and pocket-friendly way to send money across borders.
That's where Instarem comes in – it's like your online money-moving buddy. With fantastic exchange rates and swift transactions, you won't have to stress about sending money back home while you're off exploring.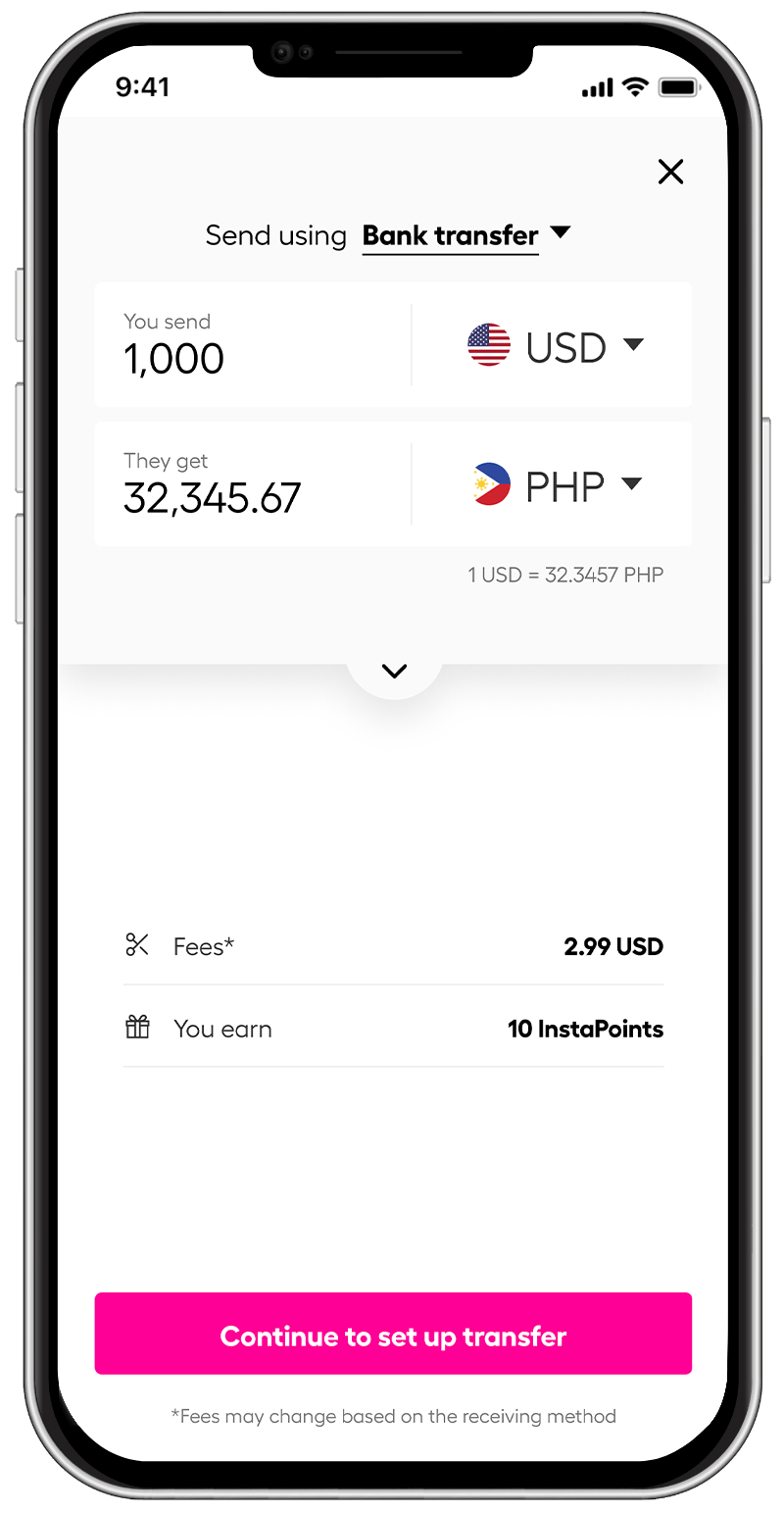 *rates are for display only.
Download the app or sign up on the web and see how easy it is to send money with Instarem.
*Disclaimer: This article is intended for informational purposes only. All details are accurate at the time of publishing. Instarem has no affiliation or relationship with products or vendors mentioned.