Everything You Need to Know About the Au Pair Visa – Guide for Parents & Au Pair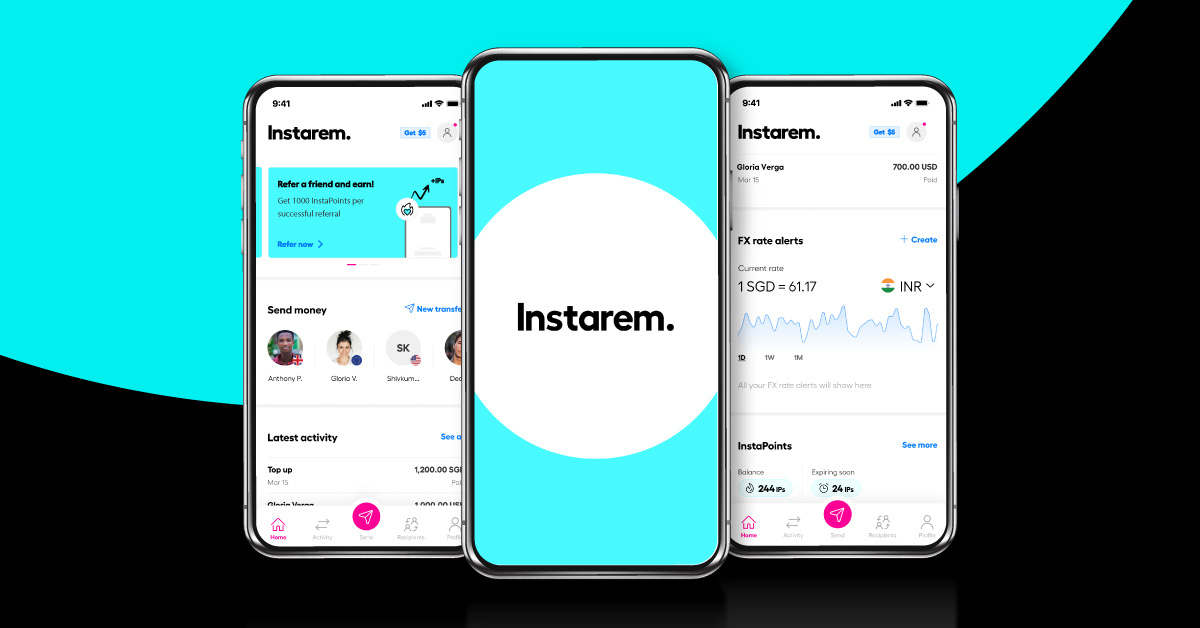 Not everyone has abundant skills or the resources for international study or work. However, this doesn't confine your choices. If you're seeking a beginning and have a fondness for children, becoming an au pair could be an option.
Despite its fancy French name, it's not all berets and baguettes.

This brief guide will provide all you need to know about being an au pair, the process of becoming one, and if you're considering hiring, the advantages it offers.
Define au pair
It comes as no surprise if you are googling "au pair meaning".

Originating from the French phrase "au pair," it literally means 'at par' or 'equal to'.
So, in this instance, what is au pair?
Much like its definition in the dictionary, this signifies that the connection is meant to be a balanced one. The au pair is expected to resemble a family member, albeit for a limited duration.
Still don't understand "what is an au pair"? Okay, let's have a better understanding.
An au pair is a young person, aged 17 to 30, who lives with a local host family, learns their language and ways, and takes on some domestic work, in return for a place to stay and some money.
How does au pair visa come into play?
And that's precisely the vibe au pair visas aim for – they're tailor-made for folks who fancy living in a different country, joining a family gang, and pitching in with the kids, all in exchange for a fair share of the perks overseas.
Hold up, is au pair basically the 21st-century version of a live-in nanny à la Mary Poppins?
Ah, the ultimate face-off: Au Pair vs. Nanny. So, what sets these two apart?
Criteria

Au Pair

Nanny

Age

Between 18 to 30 years old

No age limitation

Working hours

On average 20 – 45 hours a week.

Determined in agreement with the family and are in line with the labour laws of the host country.

Salary

Receive pocket money

/td>

Receives a salary that must meet or exceed the minimum wage set by the host country.

Location

Need to relocate abroad

Can work without the requirement of relocating abroad.

Visa and work permit

Visa required

A local nanny might not need a visa, but a foreign nanny could require a work permit or visa.

Duties and responsibilities

Childcare, light housekeeping, and running errands.

Determined by the agreement between the nanny and the employer.

Language course

Should have the opportunity to participate in a language course.

Not required to enrol in a language course.
You'll notice it bears a resemblance to work exchange programs. The crucial aspects here revolve around the au pair being overseas, incorporating cultural exchange, and participating in language classes while receiving free food and accommodation in return.
Okay, so what does an au pair need to do to get free food and accommodation?
Well, it all centres on caring for children. Here are a few examples, but the list isn't restricted to these:
Engaging in playtime with the children
Driving and picking up kids from school and other activities
Preparing simple meals
Maintaining cleanliness in the children's rooms
Taking care of ironing and laundry for their clothes
Assisting with the children's homework
Ensuring the kids are ready for bed
Helping the host kids with personal hygiene tasks like tooth brushing and diaper changing
Doing light grocery shopping
Here's a fun titbit: the kiddos aren't always tiny tots. Teenagers might also be in the mix. So, the role of an au pair might change a bit depending on their age.
Do au pairs get paid? What does pocket money mean?
Certainly, au pairs receive compensation in the form of pocket money. Keep in mind, though, that your host family takes care of your accommodation and meals. As a result, your pocket money will be relatively modest, so don't set your expectations too high.
Ready to be an au pair? Here's what you need
Before diving into the au pair adventure, your initial step involves finding a compatible host family online. Once your chosen host family gives their thumbs-up, you'll need to make sure your bank accounts, visa, and insurance are taken care of. Additionally, don't forget to seal the deal by signing an agreement or contract.
Au Pair agency – Which one should you go with?
Think of an au pair agency as your matchmaking fairy godmother, uniting host families with globe-trotting au pairs and taking care of the nitty-gritty.
These agencies assess and vet au pairs, provide training and orientation, arrange for visas and insurance, and handle situations involving reassignment or replacement.
The easiest way is to google your dream destination and add "au pair agency" for the search engine to work its magic.
Top recommendations include standalone platforms like AuPairWorld.com, AuPair.com and Cultural Care – they're great places to kick things off.
Nevertheless, make sure to put safety first before knocking on anyone's door.
Since there is an agreement, how long does it last?
What's the time frame for an au pair's stay? It really depends on the au pair, the Host Family, and the swanky rules of the host country's programme.
Certain nations enforce specific time windows, typically ranging from 3 to 12 or 24 months. However, if your Au Pair is from and works in Europe, you will have greater flexibility without visa complications.
Is taking an Au Pair language course a must-do?
While English might reign as a widely spoken global language, assuming it's enough could be misleading.
As an au pair, you'll have the golden opportunity to truly grasp the language of your Host Country, committing to focused sessions 2-3 times a week. In specific spots, like China, attending these courses is a must for at least three months.
As previously stated, everything depends on the policies of your host country. If language learning isn't your cup of tea, choose a country where a language course isn't required as an Au Pair.
Enlisting your au pair – a crash course for the host family
The age-old query: how to bring an au pair aboard? Begin by crafting a profile on platforms like AuPairWorld.com, AuPair.com, and Cultural Care.
However, this process is shaped by your country's au pair regulations and the mutual understanding of your chosen au pair. Factors like working hours, compensation, and time off should be clearly discussed and documented in a contract prior to applying through your nation's migration agency. In most cases, you're required to offer lodging, meals, essential amenities like toiletries, and designated leisure time.
Au Pair cost
Ah, here comes the cash, the game-changer in most scenarios. While you might just be dishing out pocket money, don't forget to factor in these other sneaky costs.
So how much does an au pair cost?
Here are unavoidable expenses for all host families participating in the Au Pair program. They encompass:
Accommodation and meals – You might even have to do a little shopping spree for furniture and must-haves to jazz up the living quarters. Oh, and don't forget the gourmet treatment – three square meals a day!
Pocket money – Host families pay monthly pocket money to the Au Pair, and the specific amount adheres to the standards of each country's official Au Pair programme.
Language course fees – Consider that your soon-to-arrive au pair might be expected to enrol in a language course or a similar commitment. While in most countries, the au pair covers the course expense, there are instances where Host families are asked to chip in. It might not be obligatory, but if your au pair is keen on it, ensure you outline the cost-sharing details explicitly in the agreement.
Insurance – In specific countries, it's a requirement for Host families to secure health insurance coverage for their au pairs. Be sure to double-check your country's programme requirements regarding this matter!
Additional costs specific to each family's unique needs might also come into play.
Why should I consider having an au pair at home? Is it wiser to opt for a nanny instead?
The truth is, as the cost of living rises, finances are getting squeezed. Given that child-rearing is a team effort, any assistance for new parents can be a lifesaver. Having a dedicated 30 to 45 hours of support each week could provide new parents with precious moments to catch their breath, enjoy some extra sleep, have a romantic night out, and accomplish more without hunting for extra helping hands.
Of course, not everything is a walk in the park. Opting for an au pair entails covering expenses like pocket money, food, and accommodation. There's even the possibility of having to go through a rematch process and bring in a new au pair, which can potentially add stress instead of relief.
Plus, since each au pair's stay is limited, you'll need to deal with yearly paperwork for their visa and insurance. Moreover, having an extra set of hands also involves a trade-off – a certain degree of privacy might be relinquished.
Before you go…
You might have assumed that being an au pair, complete with food, lodging, and pocket money, eliminates financial concerns – it's practically a free ride, right? Yet, when an unexpected crisis strikes, handling international money transfers can turn into quite a challenge.
Frequent rate changes and high fees can leave your wallet sliced, but Instarem comes to the rescue. Their affordable fees and great rates make money transfers easy.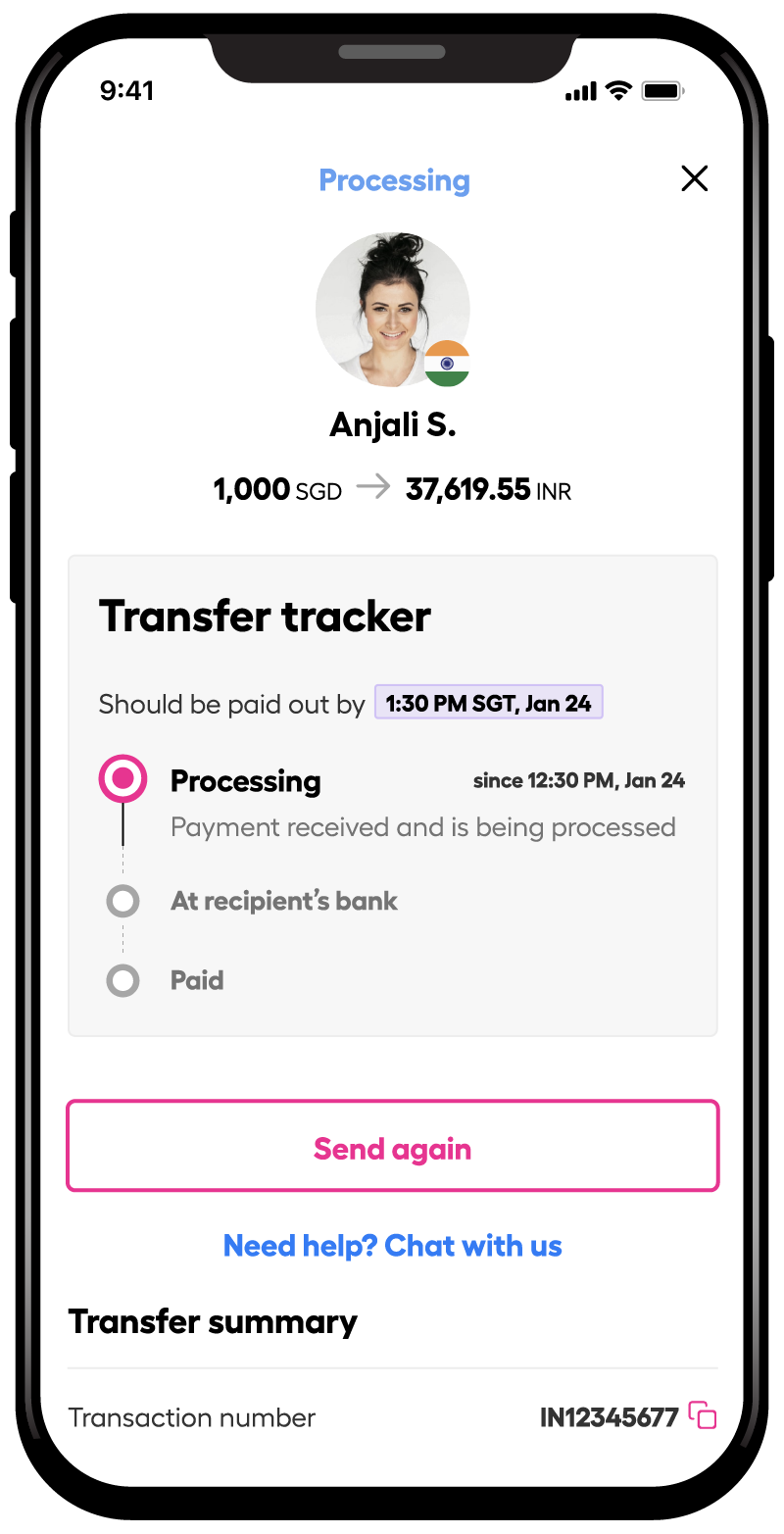 Enjoy your au pair experience without financial worries – try Instarem for your next transfer by downloading the app or signing up here!
Disclaimer: This article is intended for informational purposes only. All details are accurate at the time of publishing. Instarem has no affiliation or relationship with products or vendors mentioned.