Best way to send money to the Philippines
Overseas Filipino Workers (OFW) anywhere in the world would know the importance of staying in touch with their kabayan (fellow countryman) back home. The strong links with communities, even when they are physically apart, like extended family, high school and varsity friends, and even peers on social media is of high importance.
Part of the process of maintaining a strong network and strengthening familial ties is sending money home to the Philippines, especially to close family members. This is very much in line with the concept of 'Bayanihan' – helping one another without any expectation of receiving something in return.
For example, a large community of Filipino nurses in Australia are often a big source of support for their immediate family back in the archipelago. Wiring funds and making money transfer to Philippines multiple times over the course of the month for family maintenance and support is very common.
Remitting money at physical locations often take up a lot of time over the weekend, considering the time needed to travel and queue for such services. Some also wait for good FX rates before making the transfer, which causes delay on the receiver's end.
To make transferring money to the Philippines less tedious and more seamless, money solution providers, like Instarem, offer OFWs the ability to transfer money online via the website or the app to all major banks in Philippines, in real time.
There is also an option to receive the payout by cash for recipients who may not have a bank account, which can be quite common back in the Philippines. The recipient can get their money in cash from a specific location in the country, instead of withdrawing it from a bank account, making it easy for both parties to send and receive money from Australian Dollars (AUD) or other currencies to Philippine Peso (PHP).
Cash pay-outs are available at over 21,000 locations across the Philippines with key agent partners include Palawan Pawnshops, Cebuana, M Luhillier, LBC, and BDO. The option is available when sending money from Australia, Singapore, Canada, Hong Kong, Malaysia, United Kingdom, Lithuania and United States.
Not a fan of either option? You can send directly to the receiver's Visa cards, Paymaya and Gcash wallets.
Why should you send money online with Instarem?
Instarem provides a cost-effective, safe, and fast way to send money at excellent rates. There are no hidden fees and transfers are usually instant. You will always know the cost involved upfront and for safety, verification is required for each transaction. Plus, you can earn reward points (InstaPoints) which come in a form of discounts on your next transfer which can help you enjoy even greater value in the long run.
Users can check the FX rates on the website and app, before you make the transaction. So you will always know what you are paying and how much your recipient will be receiving. Pay outs are then made to your recipient from our local bank account in the Philippines.
Users get multiple benefits from using Instarem with wide market access. Here are the full details on why you should use Instarem:
Cost-efficient – Instarem gives some of the best rates, competing with big banks, all so you can get the best deal on your transaction.
Easy and fast – Usually instant or same-day transfer. However, keep in mind that for certain countries, corridors, and payment methods it could be more than two business days to process a transaction.
Safe and reliable – Instarem is regulated by

nine financial regulators

and is a trusted licensed service provider with licenses in

Australia

,

Singapore,

Hong Kong

,

Malaysia

,

India

,

UK

,

US,

EU

, and

Canada

. All its transactions are protected with the latest anti-hacking software to protect your transfer.
Transparent fees – Instarem will always display its current rates upfront with no hidden fees. You will always know what you are paying and what your recipient will be receiving.
Earn loyalty points – First-time users will be rewarded

InstaPoints

, which can be used as discounts for later transactions. Furthermore, every single transaction made on Instarem will be awarded InstaPoints. This is very helpful for frequent transactions as one can save significantly in the long term.
How do I transfer money using Instarem?
With a few clicks on a simple app in the palm of your hand, Instarem enables you to send money overseas effortlessly, without the added hassle of needing to ensure the transfer details are correct for your recipient to get the money fast.
Here is the easy step-by-step guide on how to download the Instarem app and set up a transfer.
Download the Instarem app

from Google Play Store or the App Store.
Sign up using your Google, Facebook account or your email.
Fill in your personal details and upload the required documentation to complete registration.

You may also have the option to be e-verified.
Once your account is verified, the next step is to set up a transfer.
Head to 'Send' and add a recipient through your phone contacts or manually.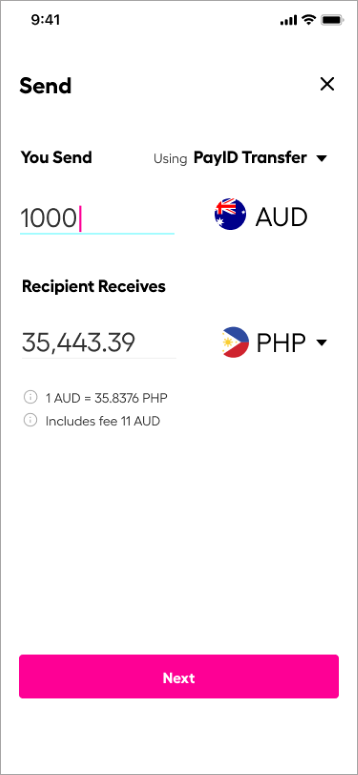 Decide how you would like to fund your transfer by selecting your mode of payment. (T&Cs apply)
Choose the currency you want to send and input the amount
Select your recipient and transfer method
Input transfer details: source of funds, reason for transfer and additional notes for tracking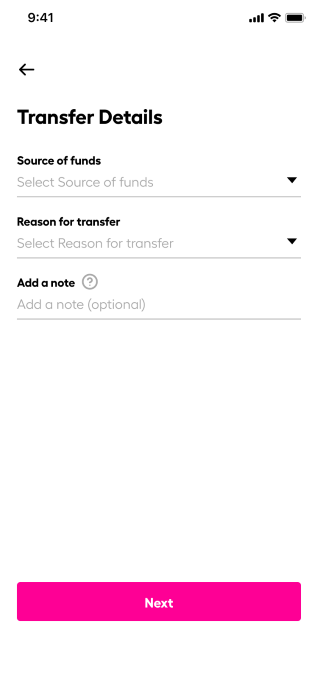 Key in your verification code that is sent to your phone number or email
You will be notified on the app once your payment is successful.
Now that you are all set, you can transfer money to Instarem through Electronic Funds Transfer (EFT)/ Bank Transfer/ Wire Transfer / credit and debit cards in all countries.
OFWs in Australia can also fund their transfer seamlessly in Australian Dollars (AUD) through PayID and POLi.
Is Instarem safe?
Regulated by nine regulatory bodies, Instarem has a TrustScore of 4.5 out of five on consumer review website Trustpilot, and is listed as one of the best international money transfer providers at the Mozo Experts Choice Awards in Australia 2021.
As a part of fintech company Nium, Instarem is a safe remit option as it uses traditional bank to bank transfers which are highly secure and less vulnerable to data breaches compared other payment methods.
If you don't have an Instarem account yet, download the app now to make your first transfer and get Instapoints with our promo codes.
*Disclaimer: All images shown are for illustrative purposes.