Everything you need to know about mandatory OFW insurance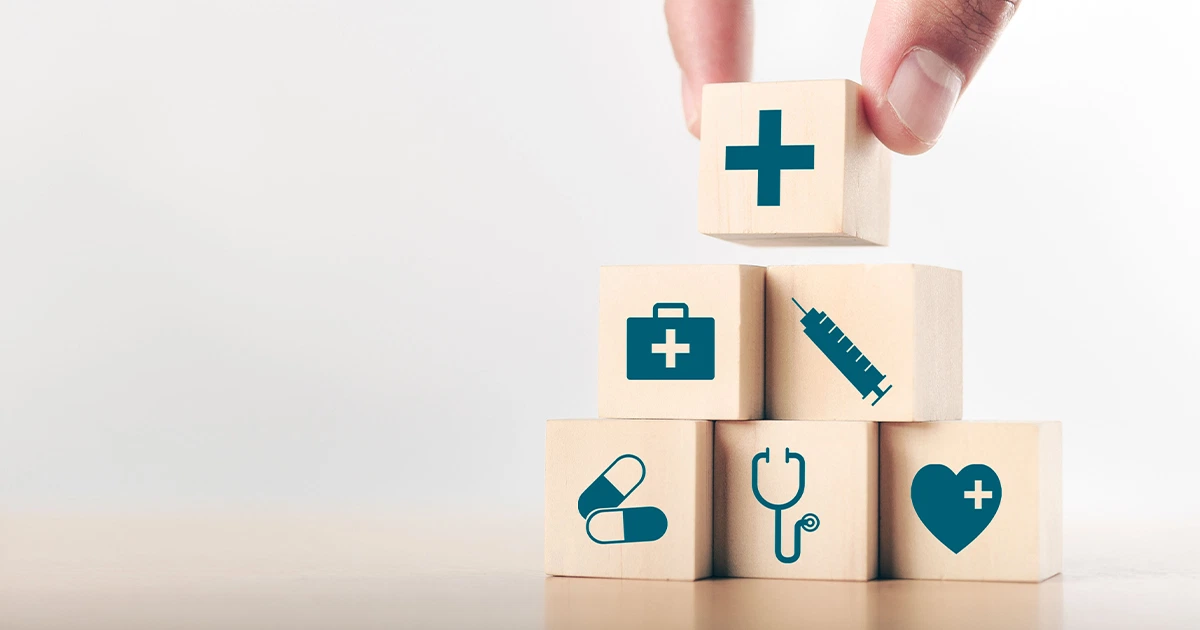 OFW insurance, or Overseas Filipino Workers insurance, is a specialised form of protection designed for Filipinos working in foreign countries. Its significance lies in providing crucial financial security and support for these workers and their families. Working overseas entails facing numerous risks and uncertainties, such as workplace hazards, health issues, accidents, and potential unemployment.
In times of crisis, OFW insurance serves as a reliable safeguard that covers medical expenses, repatriation costs, disability benefits, and death benefits.
Understanding the concept, mandate, coverage, and application process of OFW insurance is essential as it empowers workers to make informed decisions, comply with legal requirements, and ensure they have comprehensive protection throughout their overseas employment.
Furthermore, having adequate OFW insurance not only benefits the individual worker but also contributes to the overall stability and economic growth of the Philippines.
When overseas workers feel secure and protected, they can focus on their jobs and contribute significantly to their host countries' economies. This, in turn, boosts remittances to the Philippines, supporting local communities and industries, and fostering a positive impact on the nation's development.
Thus, promoting awareness and understanding of OFW insurance becomes an integral part of securing a bright and prosperous future for Filipino workers and their homeland.
OFW definition
The Overseas Filipino Worker (OFW) can be engaged in compensated activities under three distinct conditions. Firstly, they may be working in a foreign country where they are not a citizen.
Secondly, the worker could be employed on a vessel navigating foreign seas, with the exception of government ships used for military or non-commercial purposes.
Lastly, the individual might be employed on an offshore installation or working on the high seas. These diverse scenarios reflect the various locations and sectors in which OFWs can find employment overseas.
Understanding OFW insurance
To ensure the well-being of OFWs, the Philippines government has established measures to provide them with sufficient protection in the event of accidents, illnesses, or death. Under the Republic Act 10022 (which amends RA 8042 or the Migrant Workers and Overseas Filipinos Act of 1995), all Overseas Filipino Workers (OFWs), including Balik-Manggagawa and Direct Hires, are required by the Department of Migrant Workers (DMW, formerly POEA) to be covered by compulsory insurance.
This law protects overseas Filipinos and migrant workers and provides adequate and timely social, economic and legal services, protection to labour, and promotes full and equal employment opportunities.
OFW insurance coverage and benefits
Life insurance is essential for Overseas Filipino Workers (OFWs) as it safeguards their future and shields their income from unforeseen emergencies. Hence, OFW Insurance provides coverage and benefits that are helpful during emergencies or any other incidents that may happen.
Accidental Death Benefits
In the unfortunate event that the insured OFW passes away due to an accident, the beneficiaries will receive a minimum of 15,000 USD in compensation.
Natural Death Benefits
In the event of the insured OFWs passing away due to natural causes, this benefit ensures that the beneficiaries receive a sum of 10,000 USD.
Permanent Total Disablement Benefits
During the OFW's employment, this provision guarantees a minimum benefit of 7,500 USD in the event of disability caused by an accident, health-related issues, sickness, or ailment.
Repatriation Benefits
Transportation of Overseas Filipino Workers (OFWs) to the Philippines, whether deceased or alive, along with their personal belongings.
Subsistence Allowance Benefits
If an Overseas Filipino Worker (OFW) is involved in a case or legal proceedings in the country of employment, they will be granted 100 USD per month for a maximum duration of 6 months.
Money Claim Benefits
If a favourable decision is reached by the National Labor Relations Commission (NLRC), an Overseas Filipino Worker (OFW) will be entitled to receive an amount equivalent to at least three months' salary, up to a maximum of 1,000 USD per month for six months.
Compassionate Visit Benefits
The OFW has the right to request a specific individual to visit them, given that they have been hospitalised for a minimum of seven consecutive days.
Medical Evacuation Benefits
The insured OFW is entitled to a benefit that covers transportation to an alternative medical facility when a suitable healthcare facility is not conveniently accessible to the migrant worker. The determination of adequacy is made by the physician of PLGIC (Philippine Labor and Global Investment Corporation) and a consulting physician.
Medical Repatriation Benefits
If deemed medically necessary, repatriation to the residence of the migrant worker will be arranged, on the condition that the worker has received medical clearance for travel.
Summary of Benefits
For a better understanding of what each benefit entails, we have included a table below:
| | |
| --- | --- |
| Type of Benefit | Amount |
| Accidental Death Benefit | 15,000 USD |
| Natural Death Benefit | 10,000 USD |
| Permanent Total Disablement Benefit | 7,500 USD |
| Repatriation Cost Benefit | Actual cost |
| Subsistence Allowance Benefit | 100 USD per month for a maximum of 6 months |
| Money Claims Benefit | 3 months for every year of employment contract with a maximum of 1,000 USD per month |
| Compassionate Visit Benefit | Actual cost |
| Medical Evacuation Benefit | Actual cost |
| Medical Repatriation Benefit | Actual cost |
The insurance coverage shall be secured by the recruitment/manning agency at no cost to the OFW, while the expense for the insurance coverage of rehires and direct hires shall be borne by the foreign employers or the workers themselves subject to a full refund upon the first-day arrival at the worksite or country of employment.
How to file a claim for OFW Insurance benefits
To file a claim, the OFW, the OFW's recruitment agency, or their beneficiary must contact the OFW Insurance provider. Telephone numbers of the insurance companies can be found in the OFW's proof of cover or contact cards. It is the ultimate responsibility of the recruitment agency to assist the OFW and/or the OFW Beneficiary in claiming the benefits. Then, a claim form must be filled out and submitted to the insurance company. Attachments or documentary requirements must be submitted with the claim form.
Upon filing complete documentary requirements, the insurance company should pay the claimant within ten (10) days. The claimant can be the OFW, his/her beneficiary, or the OFW's recruitment agency. Below are listed details on how to file a claim for each OFW insurance benefit.
To support a claim related to accidental or permanent total disablement, the claimant must provide the following documents, duly authenticated by the appropriate authorities:
In the event of accidental death, a Death Certificate.
In the case of an accident, a Police or Accident Report.
In the case of permanent disablement, a Medical Certificate.
To identify the rightful beneficiaries, the following claim documents must also be submitted:
If the beneficiary is a parent or child, the Birth Certificate of the insured.
If the beneficiary is the spouse, the Marriage Contract of the insured and spouse.
If the beneficiary is a minor, an Affidavit of Legal Guardianship.
Additional documents may be required to establish the identity of the claimants.
To claim for repatriation, the following documents are required:
Certification from the Philippine foreign post or POLO in the country of employment, stating the reasons for termination of the migrant worker's employment and the need for repatriation.
Photocopy of the passport.
Copy of the return trip ticket.
Official receipt.
For a Subsistence Allowance Benefit claim, the following document is needed:
Certification issued by the Labor Attaché or, in their absence, the embassy or consular official, specifying the title of the case, names of the parties involved, and the nature of the cause of action for the migrant worker.
For settling money claims, the following document is necessary:
A certified original copy of the final decision from the NLRC or a compromise agreement.
To request a compassionate visit, the following documents are required:
Medical report.
Certification stating that the OFW has been hospitalised for at least seven (7) days.
An official receipt for the payment of the airline ticket.
For medical evacuation/repatriation, the following documents are needed:
Medical certificate.
Document detailing the breakdown and total cost of the evacuation/repatriation.
How to apply for OFW Insurance
The mode for application is determined by whether an OFW is agency-hired or direct-hired and Balik-Manggagawa.
Agency-Hired
This insurance coverage is mandatory for all agency-hired OFWs or OFWs who availed of the service of a recruitment agency authorised by the Department of Labor and Employment. An Overseas Employment Certificate (OEW) will not be issued without an insurance proof cover. Nonetheless, re-hired, direct-hired, and name-hired OFWs can avail of insurance coverage.
There is no need for you to apply for this type of insurance. Your recruitment agency applies this kind of insurance coverage on your behalf. To put it simply, should an OFW be hired for an overseas job via an agency, the said agency will assume the responsibility for applying and handling OFW insurance application processes. However, OFWs also need to be aware of the application process and status to avoid any inconvenience once they have migrated overseas for their employment.
Direct-hired & Balik-Manggagawa
Mandatory insurance coverage now includes direct-hires and Balik-Manggagawa. Applying is easy as you can apply and make payments online through any OFW provider. We have provided the steps for direct-hired and Balik-Manggagawa OFW insurance application:
For online application, please follow these steps:
Ensure you have the necessary documents ready for uploading.
Provide the required information in the online Application Form in any of the OFW insurance service providers.
If you have any inquiries or need assistance with the online application, contact the OFW insurance provider you have chosen.
However, should an OFW prefer an in-person application or would like to further inquire about the details of OFW insurance coverage and benefits, they may head to the OFW insurance provider office near them
Role of POEA and OWWA
If you decide to leave the country as an undocumented worker, bypassing the legal process (commonly known as TNT or "tago ng tago"), you expose yourself to potential exploitation by abusive employers. Moreover, you will not have access to the government's protection and benefits provided for Overseas Filipino Workers (OFWs).
This is where government agencies, such as the Philippine Overseas Employment Administration (POEA), play a vital and proactive role. The POEA is responsible for safeguarding the interests of prospective OFWs even before they are hired and commence work overseas. All individuals applying for overseas employment are required to undergo document processing through the POEA.
It is important to familiarise yourself with the services offered by the POEA and understand how they can assist you as a Filipino seeking employment abroad.
In addition to POEA, there is also OWWA; the Overseas Workers Welfare Administration (OWWA) is an affiliated agency of the Department of Labor and Employment (DOLE) and operates as a membership institution. Its primary focus is safeguarding and advancing the welfare of Overseas Filipino Workers (OFWs) and their dependents.
Originally established as the Welfare and Training Fund for Overseas Workers in 1977, OWWA has expanded its presence to 31 overseas posts across 27 countries. Additionally, it maintains regional offices in all seventeen (17) regions within the Philippines.
POEA
The management of the Philippines' overseas employment programme is entrusted to the Philippine Overseas Employment Administration (POEA), an agency attached to the Department of Labor and Employment (DOLE).
The POEA offers services aimed at assisting aspiring OFWs in obtaining legal status by ensuring proper documentation before they depart for overseas employment. Conversely, the Overseas Workers Welfare Administration (OWWA) addresses the concerns of OFWs who are already working abroad.
Here's what the POEA oversees:
Anti-illegal Recruitment and OFW Protection
Granting licenses to private recruitment agencies (for land-based workers) and manning agencies (for sea-based workers) involved in recruiting and placing overseas workers.
Monitoring and supervising recruitment and manning agencies to ensure compliance with regulations.
Overseeing the government's anti-illegal recruitment programme and organising nationwide seminars to raise awareness about illegal recruitment.
Disseminating information on illegal recruiters, job scams, foreign laws, and other matters related to overseas employment.
Ensuring that Filipino workers are only deployed to countries certified by the Department of Foreign Affairs as protecting the rights of OFWs, as mandated by the Amended Migrant Workers Act.
Providing legal assistance to victims of illegal recruitment by filing cases, prosecuting illegal recruiters, and taking action against non-compliant agencies.
Offering repatriation assistance to OFWs who are displaced and in need of support.
Overseas Employment Facilitation:
Accrediting foreign employers who hire OFWs.
Approving job orders or requests for workers.
Conducting pre-employment orientation seminars to prepare OFWs for their overseas employment.
Evaluating and processing employment contracts to ensure compliance with labour laws and protect the rights of OFWs.
Upholding Philippine Migration and Overseas Employment Laws:
Hear and make decisions on cases and complaints filed against recruitment and manning agencies, employers, and OFWs for alleged violations of POEA rules and regulations (excluding money claims).
Enforce disciplinary actions against employers and workers who violate Philippine migration laws and regulations.
OWWA
OWWA operates as a membership-based institution that offers a range of benefits and services to its members for a membership contribution of 25 USD.
Membership can be obtained by enrolling during the contract processing stage at the Philippine Overseas Employment Administration (POEA) or through voluntary registration at overseas job sites. Membership in OWWA, whether obtained through compulsory or voluntary coverage, becomes effective upon payment of the membership contribution and remains valid until the expiration of the employment contract. Membership is initially valid for two years and requires renewal thereafter.
OWWA provides both core and secondary services to its members. Core programmes include a repatriation programme, health and life insurance coverage, as well as assistance for resolving work-related disputes and fraud cases. OWWA also maintains an Emergency Repatriation Fund to facilitate the evacuation of OFWs in situations such as wars, disasters, or epidemics.
Members are also provided with life and personal accident insurance while working abroad. Furthermore, OWWA offers various programmes and services through its overseas offices, including counselling for distressed workers, paralegal services, and discreet diplomatic initiatives.
Secondary services offered by OWWA aim to support migrants before and after their departure, as well as the families left behind. These services encompass education and training programmes, reintegration initiatives, and pre-departure loans to assist with the costs of fulfilling pre-departure requirements.
OWWA also provides family assistance loans for emergencies and livelihood loans to enhance access to entrepreneurial development opportunities upon the migrant workers' return.
Pre-Departure Education Program:
Mandatory orientation seminars are conducted to provide departing migrant workers with essential information that is highly beneficial to them. These seminars cover a range of topics such as work standards, an overview of the destination country, different stages of an OFW's life abroad, health and safety guidelines, travel tips, airport procedures, and government programmes and services available to them. The orientation seminars are tailored to specific countries and, in some instances, specific skills to cater to the unique needs of each group.
A comprehensive orientation seminar lasting from two to six days is provided to departing Household Service Workers (HSWs). The seminar aims to address the challenges faced by OFWs, particularly related to language barriers and cultural differences in their destination countries. Through this seminar, HSWs are equipped with the necessary knowledge and skills to navigate these difficulties effectively.
Social Benefits:
Members are eligible to receive a disability/dismemberment benefit of up to 2,000 USD in the event of injuries sustained due to an accident while working overseas.
The Welfare Assistance Program (WAP) is designed to offer support to OWWA members and their families who do not qualify for any of the existing social benefit programmes and services. It aims to provide cash relief assistance in situations that are not covered by the regular programmes administered by the Secretariat.
MEDplus is a programme established to provide supplementary medical support to active OWWA and PhilHealth member-OFWs who have been diagnosed with critical illnesses and have been hospitalised either at their job sites or in the Philippines. It offers financial assistance to eligible recipients, covering a portion of their hospital and medical expenses. The assistance amount is equivalent to the PhilHealth benefits provided under its case rate system, with a maximum coverage limit of One Thousand US Dollars (1,000 USD) per member.
The insurance benefit is provided to the surviving beneficiaries of deceased OFWs who were active OWWA members at the time of their death. The beneficiary is entitled to USD 2,000 for deaths due to natural causes and 4,000 USD for accidental death.
In addition to the death benefit, a funeral grant of 400 USD is provided to the beneficiaries of the deceased OFW to support them in arranging a respectful burial for their loved ones.
Repatriation Assistance Program:
Assisting distressed OFWs and repatriating human remains is a priority. In cases of political unrest or natural disasters, emergency repatriation is promptly organized. Workers receive airport assistance, temporary shelter at the OWWA Halfway Home, psycho-social counselling, stress debriefing, and transportation or fares to facilitate their journey back to their respective provinces.
Reintegration Assistance:
A livelihood support package is available to assist returning member OFWs who are distressed or displaced. This package provides immediate relief in the form of a maximum of 400 USD, which can be utilised as a start-up or additional capital for their livelihood projects.
The DOLE-OWWA Tulong-PUSO Program is a one-time financial grant aimed at supporting the proposed business plans of recognized OFW Groups, duly accredited by the Department of Labor and Employment (DOLE), Cooperative Development Authority (CDA), and the Securities and Exchange Commission (SEC). This grant is intended to facilitate both the start-up and expansion of business ventures.
List of OFW Insurance Providers
There are several accredited OFW insurance providers with whom OFWs can submit their application for OFW insurance. We have provided a list of the said accredited OFW insurance providers, along with an overview of each provider.
Cocogen Insurance
Cocogen provides a diverse range of high-quality and innovative insurance solutions designed to safeguard the valuable assets cherished by Filipinos. They offer comprehensive coverage for tangible assets such as homes, businesses, and vehicles, as well as invaluable protection for loved ones and individuals.
With over five decades of exemplary leadership and unwavering dedication to the industry, we have garnered the trust and loyalty of our clients. Our clientele includes renowned multinational companies and prominent business leaders in various sectors such as manufacturing, services, wholesale, and retail merchandising.
In addition, Cocogen Insurance will be rolling out its very own mobile application called BIYA HELP, an assistance tool for emergencies while on the road.
Paramount life and general insurance
PLGIC, also known as Paramount Life & General Insurance Corporation, has been operating in the insurance industry for more than 65 years. Founded in 1950, They are a licensed company under the Insurance Commission of the Philippines. Their comprehensive range of insurance products includes healthcare, life and accident, comprehensive coverage, and travel insurance. These offerings are designed to meet the security and protection requirements of every Filipino, ensuring peace of mind in various aspects of their lives.
The company has also introduced a product known as OFW INSURANCE. This specialised insurance offering is specifically designed to enhance the level of protection and support for migrant workers and their families, aiming to improve their overall well-being and welfare.
Pioneer Insurance
The organisation's core mission is centred around aiding individuals in securing their lives and protecting what they hold dear. By offering comprehensive services, they empower their stakeholders to proactively prepare for and navigate life's most challenging moments. Their approach is marked by genuine care, empathy, and an unwavering dedication to enhancing the overall quality of life for all stakeholders involved.
The company provides a comprehensive plan specifically designed for Overseas Filipino Workers (OFWs) who have secured employment directly from their overseas employers. This plan caters to the specific needs and challenges faced by OFWs in this type of employment arrangement.
Oona Insurance
Oona Insular Insurance Corporation (OIIC or OONA Insurance Philippines) is a collaborative endeavour between Oona Philippines Holdings Corporation (OPHC), a locally incorporated holding company that holds a 60% stake, and Insular Life Assurance Co. Ltd. (Insular Life), one of the Philippines' oldest life insurance companies, which has recently increased its ownership to 40%. This joint venture enables the expansion of existing and future distribution channels, facilitating the provision of robust general insurance products with an emphasis on digital delivery.
This insurance product offers extensive coverage for overseas Filipino workers (OFWs) as mandated by the Compulsory Insurance for Agency-Hired Migrant Workers, as approved under Section 23 of R.A. 10022.
The comprehensive package provides OFWs with various benefits, including:
Repatriation
Subsistence Allowance
Legitimate Money Claims
Compassionate Visit
Medical Evacuation
Medical Repatriation
Pru Life UK
The organisation firmly believes that everyone deserves the chance to maximise their life's potential and is dedicated to being a trusted partner in their pursuit of passions and journey through life's milestones. With a shared pioneering spirit, they strive to drive innovation across all aspects of their operations. They are committed to meeting the ever-changing health and protection requirements of individuals by actively listening, understanding, and, most importantly, delivering the necessary solutions.
The organisation takes on the responsibility of mitigating risks in people's lives.
As one of the most trusted insurance providers, they actively listen to and address the financial needs of the Filipino population.
Their commitments include:
Conducting business with honesty and fairness towards the public.
Going above and beyond customer expectations in terms of services and products.
Contributing to the development of the Filipino community.
Sun Life
Sun Life Financial established its presence in the Philippines in 1895, initially represented by H.J. Andrews and Co., a British trading firm. Despite the challenges posed by the Philippine Revolution, Sun Life Philippines steadily grew.
The organisation's purpose is centred around assisting clients in attaining lifetime financial security and leading healthier lives.
To achieve this, their commitment lies in prioritising clients and placing them at the heart of all their endeavours. They strive to become the leading insurance and asset management companies globally, continually striving for excellence in their services.
Fortune General Insurance Corporation
FGen Insurance, also known as Fortune General Insurance Corporation, is a well-established non-life insurance company that has been serving the risk management needs of Filipinos for over fifty years.
The company's primary objective is to provide effective and innovative risk transfer tools and cost-effective insurance products. With a strong commitment to excellence, FGen Insurance aims to be a role model within the industry, striving to sustain the social and economic benefits of its clients, intermediaries, personnel, and shareholders.
Originally incorporated as Mutual Security Insurance Corporation on June 13, 1955, the company became part of the ALC Group in November 1986. Ambassador Antonio Cabangon-Chua acquired the majority share of the company and subsequently changed its name to Fortune Guarantee and Insurance Corporation.
MAPFRE Insurance Insurance Corporation
This is a subsidiary of the MAPFRE Group, a leading global insurance company operating in more than 100 countries across five continents. With a workforce of over 36,000 employees, they cater to the insurance needs of more than 30 million customers worldwide.
Stronghold Insurance
The Company traces its roots back to the establishment of Mabuhay Insurance & Guaranty Co., Inc. on March 21, 1960, as a wholly-owned Filipino non-life insurance company.
In December 1980, Mr David C. Mercado and other new shareholders took ownership of Mabuhay Insurance & Guaranty Co., Inc. This led to the company's transformation and subsequent renaming to Stronghold Insurance Company, Inc., which was officially approved by the Securities and Exchange Commission on June 22, 1981.
Stronghold Insurance Company, Inc. has built a reputation in the insurance industry as a reliable provider of diverse non-life insurance coverages. Despite the financial impact of significant losses caused by natural disasters in the Philippines, the company has proven its stability by promptly settling legitimate claims.
To ensure easy accessibility for an expanding clientele and stakeholders across the country, Stronghold Insurance Company, Inc. has established a wide network of regional and branch offices strategically located in key cities throughout the Philippines.
Philippine British Assurance Company Inc.
With a legacy spanning 60 years, the Philippine British Assurance Company (PBAC) has established itself as one of the most formidable non-life insurance providers in the Philippines. Throughout its existence, PBAC has been committed to delivering affordable, reliable, and trustworthy non-life insurance solutions to policyholders and strategic partners, ensuring their financial security during times of utmost importance.
PBAC offers a comprehensive range of customer-focused products that address various protection needs. From vehicle and property insurance to engineering, bonds, general coverage, and accident-related policies, PBAC caters to diverse insurance requirements.
Today, the PBAC brand signifies more than just service excellence. It has become a way of life—an unwavering commitment to quality that permeates everything the company does and says. Guided by the central organising thought of "Your Trustworthy Insurer," PBAC upholds the highest standards of integrity, ensuring that customers can rely on them for their insurance needs.
Conclusion
International protection and security for overseas Filipino workers (OFWs) is a crucial issue that requires continuous attention and proactive measures. The welfare of OFWs, who contribute significantly to the Philippine economy through their remittances, must be prioritised by the government, both domestically and internationally.
Efforts to enhance their protection should involve collaborations between the Philippine government, foreign governments, international organisations, and non-governmental organisations.
By addressing the root causes of vulnerabilities, such as unfair labour practices and human rights abuses, and implementing comprehensive policies, we can ensure a safer and more secure environment for OFWs around the world.
Furthermore, strengthening the legal frameworks and bilateral agreements between the Philippines and host countries is essential for safeguarding the rights of OFWs. Robust labour agreements should be established, encompassing fair employment terms, decent wages, and effective dispute-resolution mechanisms.
Regular monitoring and evaluation of the implementation of these agreements are vital to ensure compliance and address any issues promptly.
Additionally, diplomatic efforts should focus on advocating for the rights of OFWs and seeking justice for any cases of abuse or exploitation. This requires close cooperation with host governments and international bodies to enforce existing laws and hold accountable those responsible for violating the rights of OFWs.
Finally, empowering OFWs through information dissemination, education, and training is crucial for their protection and security. Pre-departure orientations should include comprehensive information on their rights, employment conditions, and legal avenues for seeking redress.
Access to financial literacy programmes and skills training can equip OFWs with the knowledge and skills necessary for their economic empowerment and reduce their vulnerability to exploitation.
Additionally, establishing strong support systems, both in the host countries and in the Philippines, including the provision of consular assistance and counselling services, can offer OFWs a safety net and ensure they receive the necessary support when faced with challenges abroad.
Before you go…
Instarem allows OFWs to easily and securely fund their Philippines-based bank accounts from anywhere in the world. Once the money is transferred to their local bank accounts, OFWs can comfortably manage their financial obligations online, including paying for their mandatory OFW insurance.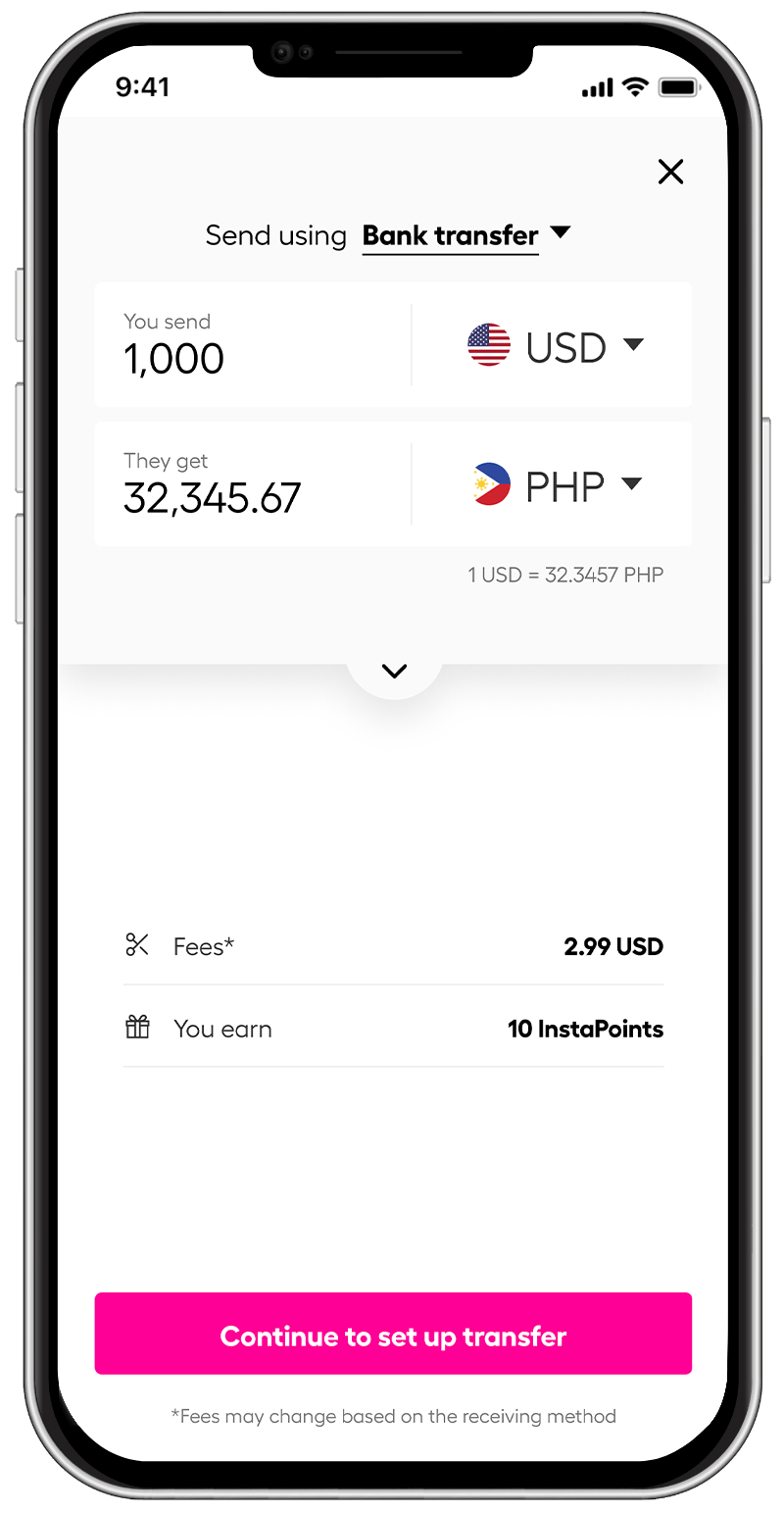 One of the standout features of Instarem is the competitive exchange rates it offers. This allows OFWs to maximise their hard-earned money.
Instarem also boasts of a transparent fee structure, ensuring that OFWs know exactly how much they are sending and how much will reach their account.
Feel free to download the app or sign up here!
Disclaimer: This article is intended for informational purposes only. All details are accurate at the time of publishing. Instarem has no affiliation or relationship with products or vendors mentioned.