Global Business Payments: What you need to know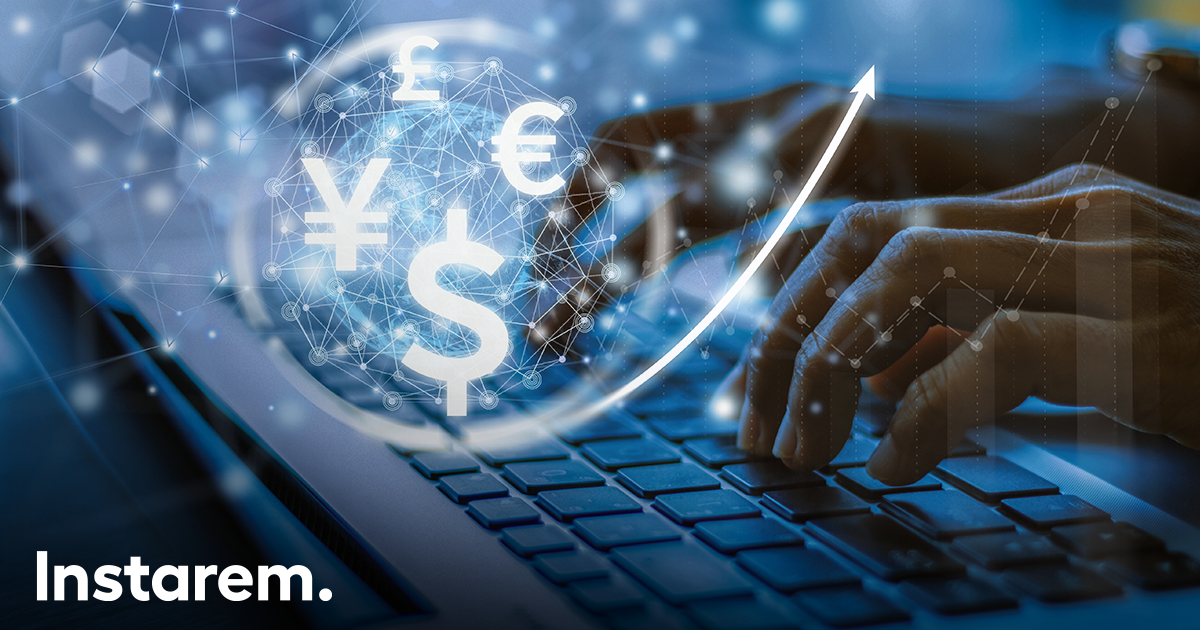 The pandemic and lockdowns have forced businesses around the world to change the way they operate. From the way products and services are delivered to the change in preferred payment methods, all signs now point to the need for a seamless, efficient, safe and secure global payment system.
Rising popularity of digital payments
As the world emerges from the impact of Covid-19, there's no doubt that the future of financial transactions is cashless and digital.
A recent survey among Australian businesses**1 shows the use of digital payments among merchants has been on the increase for the past five years. From 49% in 2016 the percentage of businesses using digital payments has jumped to 66% in 2020.
In 2019, the Reserve Bank of Australia (RBA) said its Consumer Payments Survey**2 showed 'continuation of the trend in the decline in the use of cash for consumer payments as many people now prefer to use electronic payment methods. People are also making more of their online payments using mobile devices.'
As a business owner, this means you need to review your existing payment system to ensure your business is ready as more people continue to embrace digital payments.
Some questions you need to ask:
How are you paying your overseas vendors and suppliers?
Do you have remote freelancers and virtual staff to pay on a regular basis?
Are you still dependent on banks to process and collect payments?
As the pandemic changed how the world and businesses operate, the need for a streamlined and simplified global payment system is now more urgent than ever.
Benefits of digital payment solutions
Ease of use and convenience – digital payments are done electronically and instantaneously. This means you can track every transaction in real-time and can see them reflected in your daily, weekly or monthly sales reports.
Safe and secure – using advanced encryption and network security software, every digital payment transaction is assigned a unique code to identify the source and receiver. This means that as a business owner, you can easily track the payment and source if there's an issue later in the process. The robust technology used to secure digital payment transactions can also protect businesses from fraudulent and bogus transactions.
Global network – in today's globally connected world, you may be based in Australia but you may have remote staff and freelancers who need to be paid on a regular basis. You may also be dealing with overseas suppliers who require payment in their local currencies.
With Instarem's global payment system, you can send payments in to 60+ countries with access to major foreign currencies including USD, EUR, GBP, AUD, SGD and HKD.
Transparent and fast processing – the arrival of financial technology (fintech) companies has speeded up the roll-out and acceptance of digital payment platforms that allow transparent and fast processing of transactions. Gone are the days when you have to wait for a bank statement to see how much sales you've generated for the money. Today's digital payment systems give you the transparency and real-time view of your sales.
Multiple-currency capability – being able to receive and send money in different currencies is one of the most critical factors for your business. If your business is dependent on a bank for foreign exchange (FX) transactions, chances are you are being charged astronomical fees. But if you use a digital payment provider like Instarem, you can access the multiple-currency platform that allows you to send and receive money to and from about 65-100 countries.
Digital/e-wallets – as a digital payment provider, Instarem offers the convenience of digital/e-wallets which you can use to segregate different currencies under one account. This means an easy way for you to track how much sales you're making in different countries or different currencies.
Are you still stuck with your bank's payment system?
Knowing the benefits of using digital payment systems for your business, isn't it time to review your payment system? Particularly if you're still dependent on a bank to facilitate the way you send and receive money, think again.
And because you are with the bank, there might be more and indirect pressure on you to give in to their conditions. For example, a bank may make it a pre-condition that you do all your foreign exchange transactions with them if you want to get a bigger commercial loan.
But if it means that you are letting go of your freedom to choose and shop around for a good FX provider, why would you give in to the pressure?
If your bank or your FX provider can't guarantee the same FX margins that they take on your transactions, then find a provider that could. Transparency can be achieved especially with some fintechs in the market that have a different way of sending your funds at a fastest route possible.
Given the legacy systems and non-digital technology that reside in many banks, chances are you are being limited in the type of payment methods you can offer to your clients. And most likely you will miss out on a massive amount of sales as more tech-savvy consumers prefer the ease and convenience of digital payments.
On top of that, you may be paying too much in bank fees and opaque charges that are usually built-in on many payment transactions processed through the banks.
If you want your business to be competitive and to thrive in the digitally connected economy, why not start with implementing a digital payment system?
Are you looking for a global business payment solution? Sign up for your free Instarem account today.
**1: https://www.statista.com/topics/7753/digital-payments-in-australia/#dossierKeyfigures)
**2: https://www.rba.gov.au/publications/bulletin/2020/mar/consumer-payment-behaviour-in-australia.html