From India to Hong Kong: A student's odyssey – financing, choosing, and thriving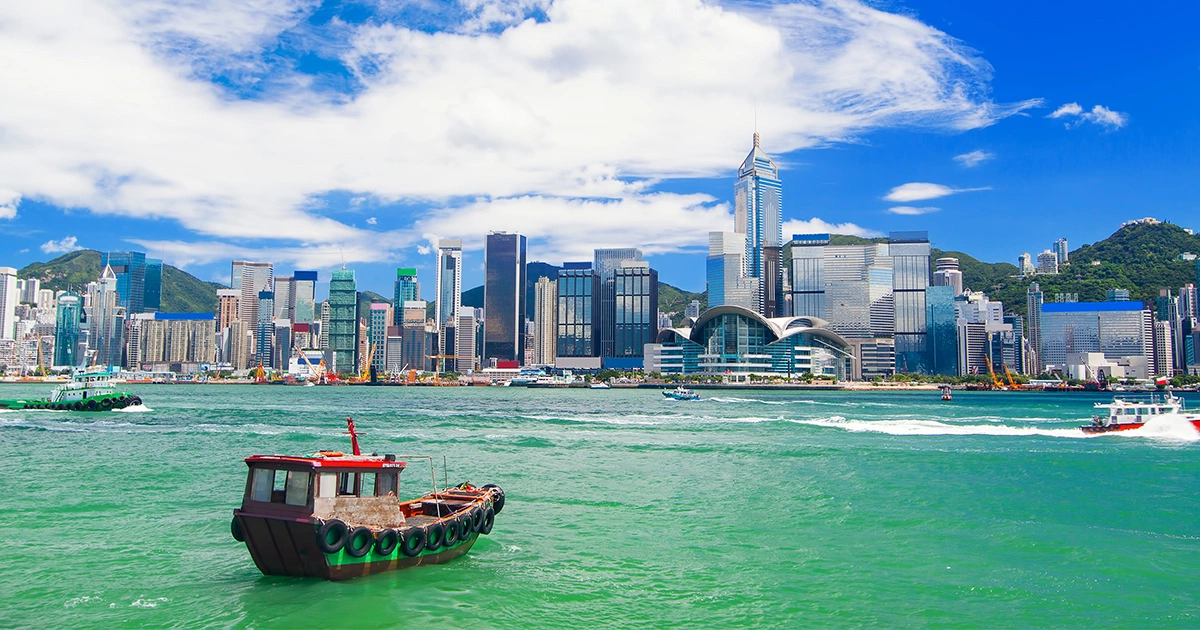 Relocating to another country is undeniably challenging. Don't let anyone downplay that fact. Whether you're an experienced traveller or embarking on your first international move, the process demands considerable effort, time, and notably, financial resources. Unless you're fortunate enough to have family already residing in the destination, which presents its unique scenario.
Now that we've addressed this reality, let's get acquainted! I'm Prateek, the Global Partnerships Lead at Instarem, and I'm here to share my journey of how I ended up in Hong Kong and discovered a new sense of fulfilment in a city that has truly captured my heart.
This information could be valuable to those of you who are contemplating Hong Kong as your potential future career or personal destination.
Given my Indian background, my insights are rooted in both financial and personal aspirations.
How it all started…
I moved to Hong Kong at a time when I needed to make a career change. I had recently quit my job, and felt it was the right time in my career to spend time learning and taking a break thus decided to pursue my MBA. I have always been interested in new cultural experiences, and moving abroad for education is one of the best ways to make this happen.
Fortunately for me, I had saved up a fair chunk over the first 8 years of my career to ensure a monetary safety net to ensure I could even afford making such a big move. Lo and behold, August 2019 I was on my flight to Hong Kong.
What makes Hong Kong an attractive choice, and what are the advantages of staying in Asia?
I am a single child, which means my parents decided to rest all their hopes and dreams on one offspring (kidding!). Luckily, they are financially self-sufficient to not have any dependency on me, but I still wanted to ensure that moving countries did not drive me too far away from them.
Staying in Asia allows me to manage time zones, travel faster, and in general, stay close to them as opposed to moving towards the West.
This is not by any means a universal truth, but I am sure many Indians would resonate with this feeling due to our cultural close knit family ties.
However, choosing Hong Kong made more financial sense in my situation. I had received offers from both colleges in Hong Kong and Singapore, both with similar rankings. Yet, it was Hong Kong that offered me a more substantial scholarship opportunity.
Additionally, I extensively researched the potential for post-graduation visas, and Hong Kong emerged as the clear winner due to their IANG visa program. This program allows international graduates to pursue their careers without relying on sponsored work visas.
Furthermore, Hong Kong had a well-defined pathway to Permanent Resident status, which was another appealing aspect. As a bonus, Hong Kong's zero to low tax rates, a topic deserving of its own separate discussion, added to the overall convenience factor.
Preparing for the move – getting a student loan
As I mentioned earlier, relocating to a foreign country is a challenging endeavour. This challenge becomes slightly more complex when you're moving abroad as a student.
Why? Because, often, many students rely on some form of education loan to fulfil their aspirations. Personally, I dedicated a significant amount of time to thoroughly research my options for obtaining a loan while still in India.
While interest rates and payment terms naturally top the list of crucial factors, it is equally vital to carefully consider how the disbursed funds are allocated.
Given that universities follow a specific fee schedule, it was of utmost importance that my funds were appropriately distributed to my Indian account on time and then transferred to Hong Kong before the due rates.
Regrettably, I wasn't aware of cost-effective solutions like Instarem back then. In hindsight, using such a platform could have resulted in considerable savings on cross-border transfers from India to Hong Kong. Additionally, the accelerated processing speed offered by this platform is twice as advantageous as traditional banking methods.
Life in Hong Kong
My own transition to Hong Kong wasn't straightforward, it was further complicated by my move just before the onset of the 2020 pandemic crisis. Despite meeting this significant challenge, I've managed to become deeply integrated into the fabric of this city.
Here are the few frequently asked questions
Is the rent expensive? Yes, the rent is high, and the space constraints can come as a cultural shock to some! But the food is cheap, and you can find fun and affordable experiences everywhere.
What about the food? Every cuisine has found a place in Hong Kong, and you'll never find yourself wanting for something.
What about job prospects? Hong Kong has a unique diaspora of expats split between business owners and employees. While Cantonese can be a language barrier for certain types of jobs, there is an ocean of opportunities within the city itself.
Landscape? Hong Kong is a city with multiple tiny islands offering everything from cold mountains to serene beaches. It's got an active monsoon season, so expect rains too.
Don't forget to refinance your loans
If you're planning to move to Hong Kong using a loan, it's worth considering the option of refinancing your loan once you secure a job after graduation.
The interest rates are favourable, and the abundance of digital lending choices offering exceptionally low rates makes it easy to obtain a loan. You can then use this loan to fully repay your original education loans in one go. By employing this strategy, you could potentially reduce your loan repayment interest rates by up to 10%, or even more.
This approach proved exceptionally valuable in my case, especially because I still had a loan secured against my father's assets. While my father never required me to immediately repay the loan, this tactic helped me alleviate any financial responsibilities on his end. It allowed me to concentrate on constructing my career from the ground up, essentially providing a fresh start for my professional journey.
The income I presently earn is divided among a small loan repayment, savings in my NRI (non-resident Indians) account, and a portion of it sent back home through Instarem as INR savings.
8 vital tips for students and expats moving abroad
Heading overseas is a significant choice, whether you're a student or an expat preparing for your move to Hong Kong. Here, you'll find essential tips to ponder.
Relocating to another country can incur significant costs, so it's crucial to not only budget for the actual moving expenses but also factor in possible unexpected situations.
Consider opening an NRI account if you're from India – it can be incredibly beneficial for tax benefits
Thorough Research is Key. Explore expenses like travel to your home country, local tax rates, and visa procedures (particularly for Indians). Make financially wise decisions based on your findings.
Tips for students
In the first few years after moving abroad, you'll rely on savings or loans to minimize interest payments
Take the time to thoroughly evaluate your loan choices. Remember, this decision isn't just for the short term; it can have a far-reaching impact, even influencing your salary expectations in your future job.
Delve into refinancing to leverage the advantageous low interest rates available in Hong Kong.
Keep an open mind and prioritize building your savings initially; you can pursue experiences later on.
Before you go…
Remember to utilise Instarem for sending money overseas – it can result in substantial savings on foreign exchange rates, avoiding excessive fees, and significantly reducing the time compared to traditional methods.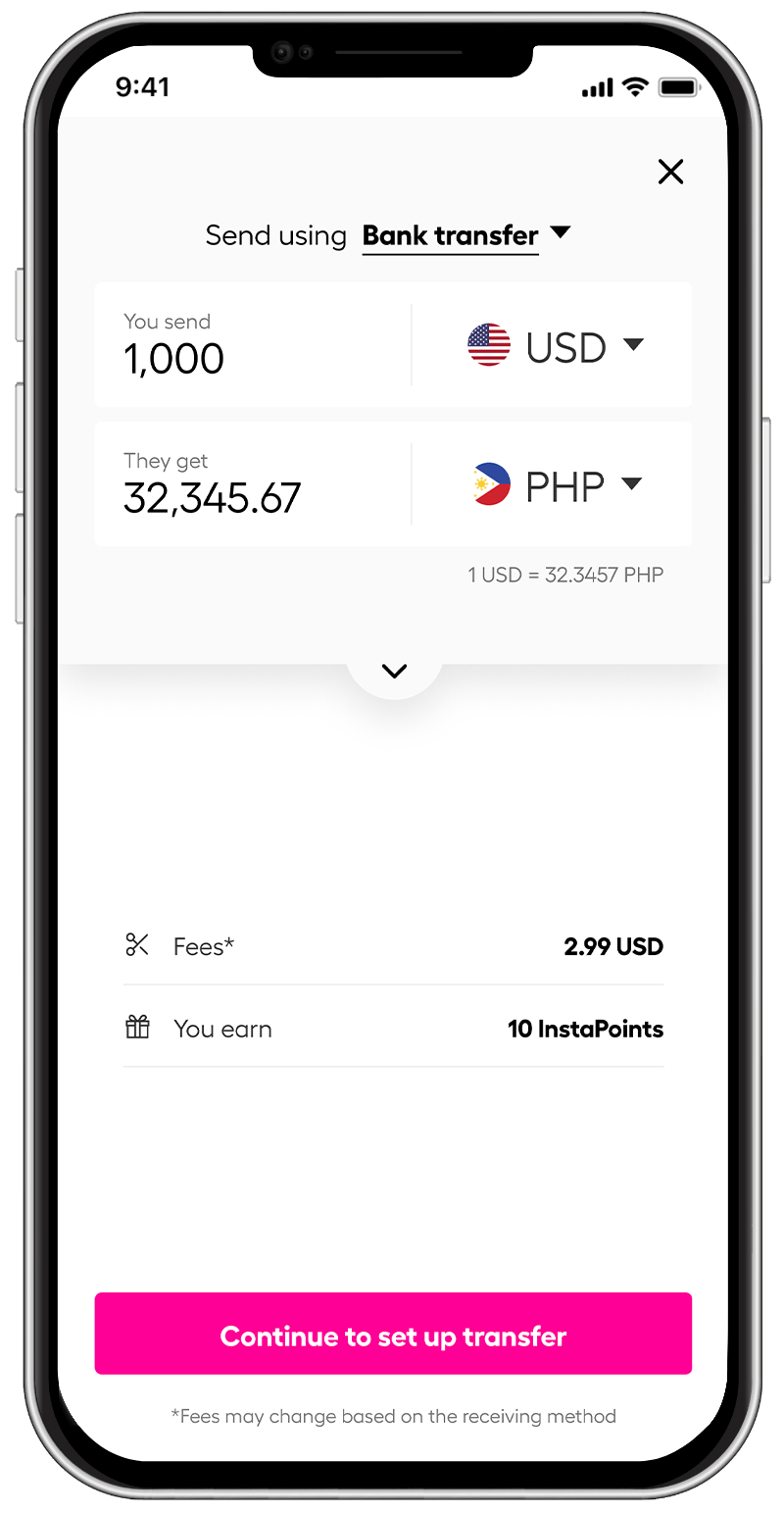 Try Instarem for your next transfer from HKD to INR by downloading the app or sign up here.
Disclaimer: This article is intended for informational purposes only. All details are accurate at the time of publishing. Instarem has no affiliation or relationship with products or vendors mentioned.