Simplify your international money transfers with Instarem: Link your bank account for effortless transactions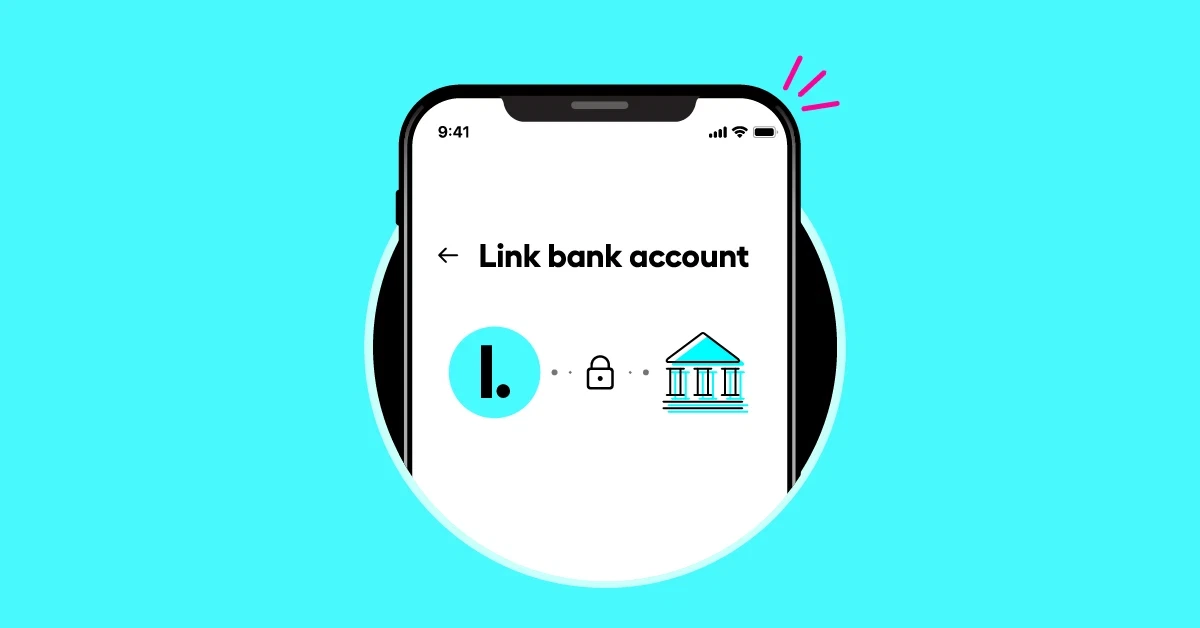 Are you tired of the hassle that often comes with international money transfers? Instarem has some fantastic news for you! We've made it easier than ever to simplify your money transfer process by allowing you to link your bank account to your Instarem account. Currently, we accept bank accounts from some of Singapore's top banks, including:
Bank of China
DBS Bank
Citibank
Maybank
OCBC Bank
Standard Chartered
HSBC Bank
UOB Bank
But that's just the beginning of the benefits you'll enjoy when you link your bank account with Instarem.
Convenient fund transfers without the hassle
By linking your bank account to Instarem account, you gain the incredible advantage of seamlessly financing your money transfers directly within the Instarem app. No more switching between apps or dealing with the inconvenience of navigating away from Instarem. Now, everything you need is conveniently at your fingertips, making your money transfers faster and more straightforward than ever before.
Effortlessly schedule recurring transfers
One of the standout advantages of linking your bank account is the ability to schedule recurring transfers with ease. Let's delve into some scenarios where this feature can significantly improve your financial life:
1. Loans (Education, Housing)
If you have loans to repay, setting up recurring payments ensures that you never miss a payment. This not only helps maintain a stellar credit score but also keeps late fees at bay. Plus, it accelerates your journey towards becoming debt-free. Say goodbye to unnecessary expenses beyond what you owe!
2. Monthly Family Maintenance
Sending money home through scheduled payments is a reliable and convenient way to provide consistent financial support to your loved ones.
It helps them manage essential expenses while saving time and potentially reducing transfer fees. With this feature, you can rest easy knowing that your family is taken care of, no matter where they are.
3. Savings & Investments
Whether you're building your savings or investing, setting up scheduled payments ensures consistent contributions, financial discipline, and automated growth. It brings you closer to your financial goals, reduces stress through increased security, and allows your money to accumulate interest. It's a smart move towards securing your financial future.
Quick setup in three simple steps
Ready to link your bank account? The process is incredibly straightforward:
Open your Instarem app and navigate to the "Send Money" section.
Click on "Send Money using Bank Transfer."
Select "Linked Bank Account."
That's it! It's as simple as that. Alternatively, you can also navigate to your profile, access the "Payment Methods" section, and choose the "Linked Bank Account" option. Once you've completed these steps and authorized the setup with your selected bank, you're good to go!
Your privacy matters
At Instarem, we highly value your privacy. Rest assured that we do not have access to the login information you share with your bank. Your data's confidentiality and security are our top priorities.
Get started today!
Don't wait any longer to simplify your international money transfers and enjoy the benefits of linking your bank account with Instarem. If you're already an Instarem customer, log in now to complete the setup. Not a customer yet? Sign up today to get started on a journey towards faster, easier, and more convenient money transfers.
Want to learn more before trying it out? Read on
The Instarem advantage: More than just convenience
While the convenience of linking your bank account with Instarem is undeniable, there's so much more to the Instarem advantage than meets the eye. Let's delve deeper into why this feature is a game-changer for your international money transfers.
1. Speed and Efficiency
Imagine being able to initiate an international money transfer without the need to switch between different apps or visit your bank in person. With Instarem's linked bank account feature, this dream becomes a reality. The seamless integration allows you to fund your transfer directly within the Instarem app, eliminating any unnecessary steps or delays. Your money moves faster, and you have more control over your transactions.
2. Cost Savings
Traditional international money transfers often come with hefty fees and unfavourable exchange rates. However, when you link your bank account with Instarem, you gain access to competitive exchange rates and lower fees, resulting in cost savings with every transfer. This means more of your hard-earned money reaches its intended destination, whether you're supporting family members overseas or investing in international opportunities.
3. Greater Financial Control
Managing your finances has never been easier. With Instarem's recurring transfer feature, you can take control of your financial commitments, ensuring that essential payments are made on time, every time. Say goodbye to late fees, missed payments, and the stress of keeping track of multiple due dates. Whether it's your monthly loan instalment or regular support for loved ones, Instarem helps you stay on top of your financial obligations effortlessly.
4. Enhanced Security
We understand that security is a top concern when it comes to financial transactions. Rest assured that Instarem takes data security seriously. When you link your bank account, you can trust that your sensitive information remains secure and private. Instarem does not have access to your login credentials or sensitive banking data. Your trust is our priority, and we're committed to maintaining the highest standards of data protection.
5. Empowering Your Financial Goals
Are you working towards specific financial goals, such as building savings or investing for the future? Instarem's linked bank account feature empowers you to stay on track by automating your contributions. Whether you're setting aside money for a dream vacation, a down payment on a house, or retirement, Instarem ensures that you consistently make progress towards your objectives. The automated growth of your savings and investments brings you closer to achieving your financial dreams.
Making the most of Instarem: A step-by-step guide
Now that you're excited about the possibilities that come with linking your bank account to Instarem, let's walk through the setup process step by step. It's incredibly user-friendly, and you'll be ready to enjoy the benefits in no time.
Step 1: Open Your Instarem App
Ensure you have the latest version of the Instarem app installed on your device. Open the app and log in to your Instarem account.
Step 2: Navigate to the "Send Money" Section
In the Instarem app, you'll find a menu with various options. Look for the "Send Money" section and tap on it. This is where the magic begins.
Step 3: Select "Send Money using Bank Transfer"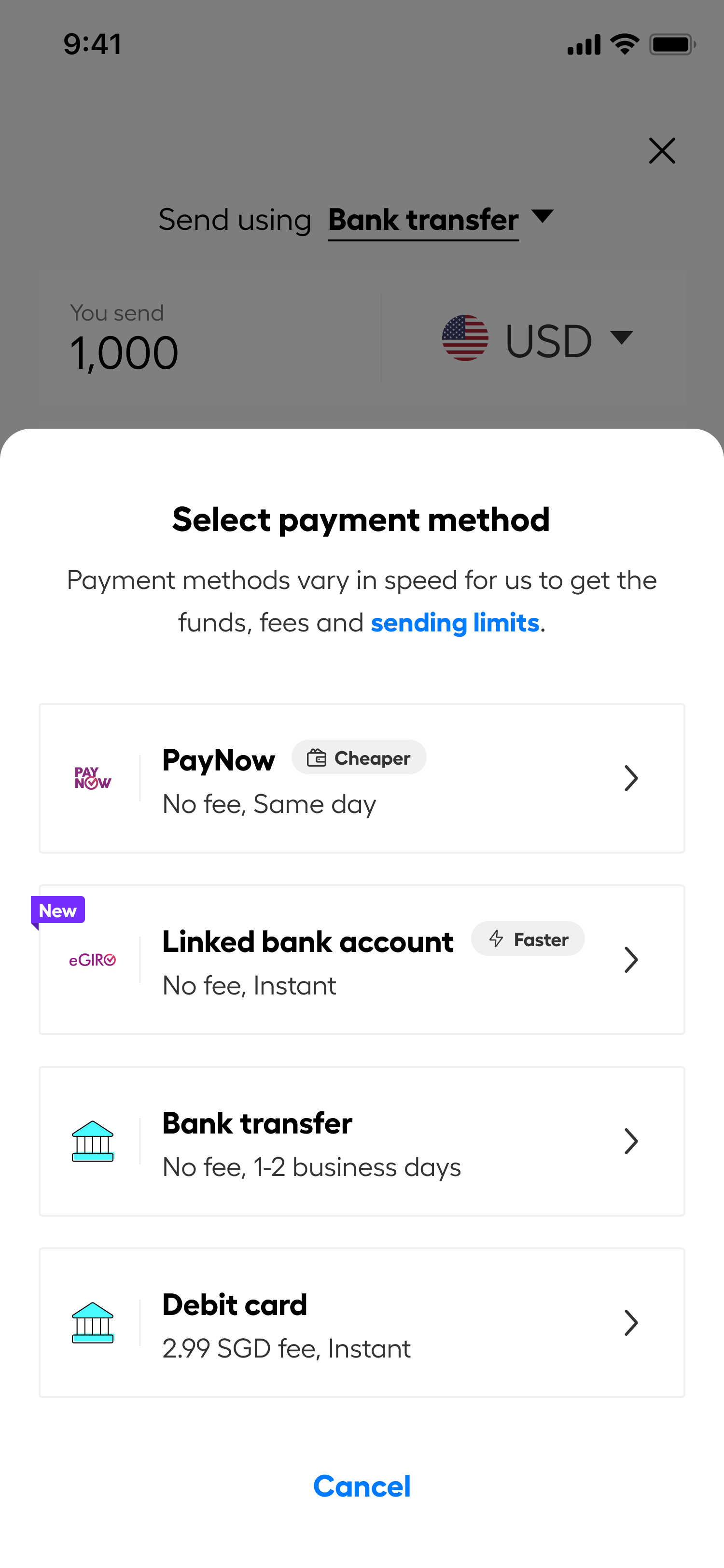 Within the "Send Money" section, you'll see various options for initiating transfers. Locate and click on "Send Money using Bank Transfer." This is the gateway to linking your bank account.
Step 4: Choose "Linked Bank Account"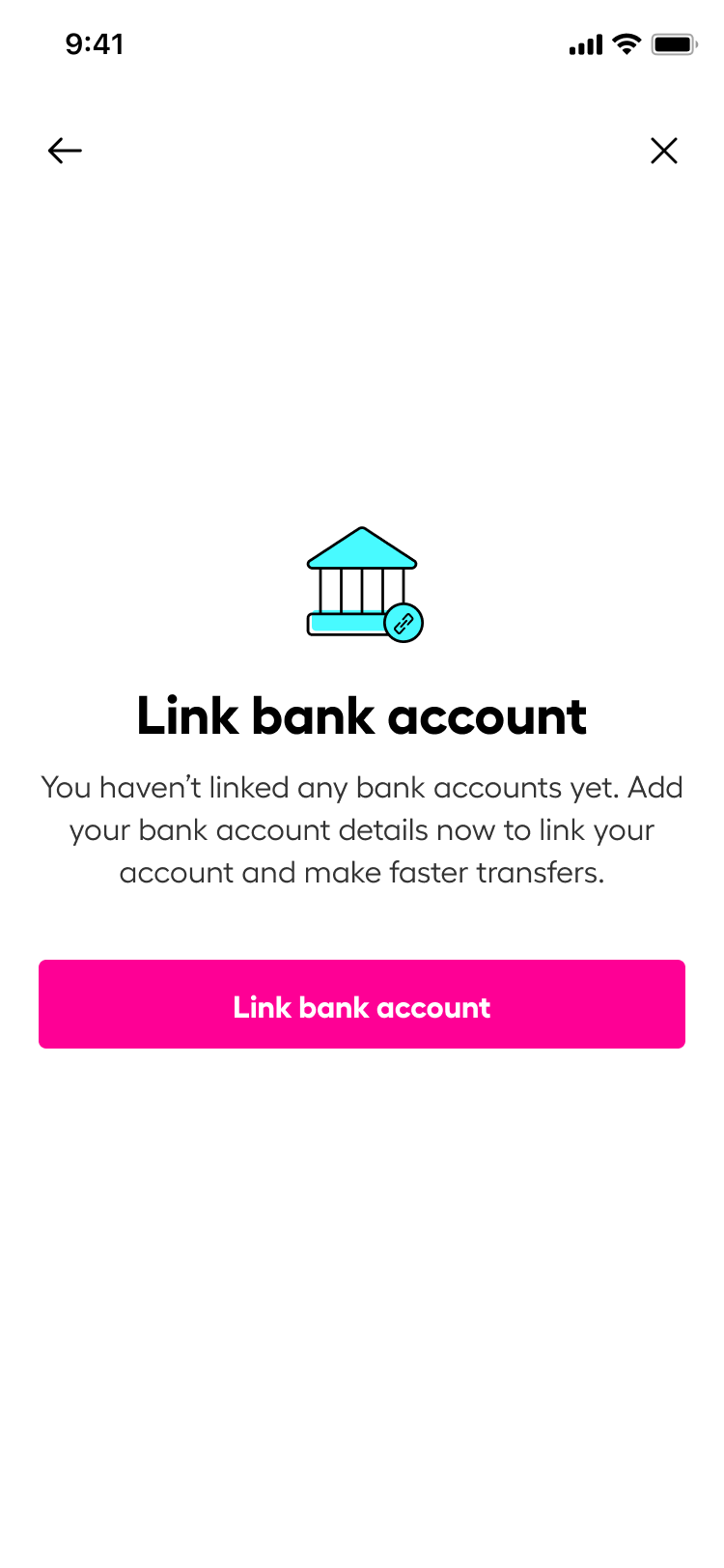 Now comes the pivotal moment. You'll be presented with different options for funding your transfer. Look for the "Linked Bank Account" option.
Ready to send money?
Sign in now to link your bank account for effortless transactions.
Don't have an account yet?
Download the app or sign up here.