17 most useful apps for expats in Singapore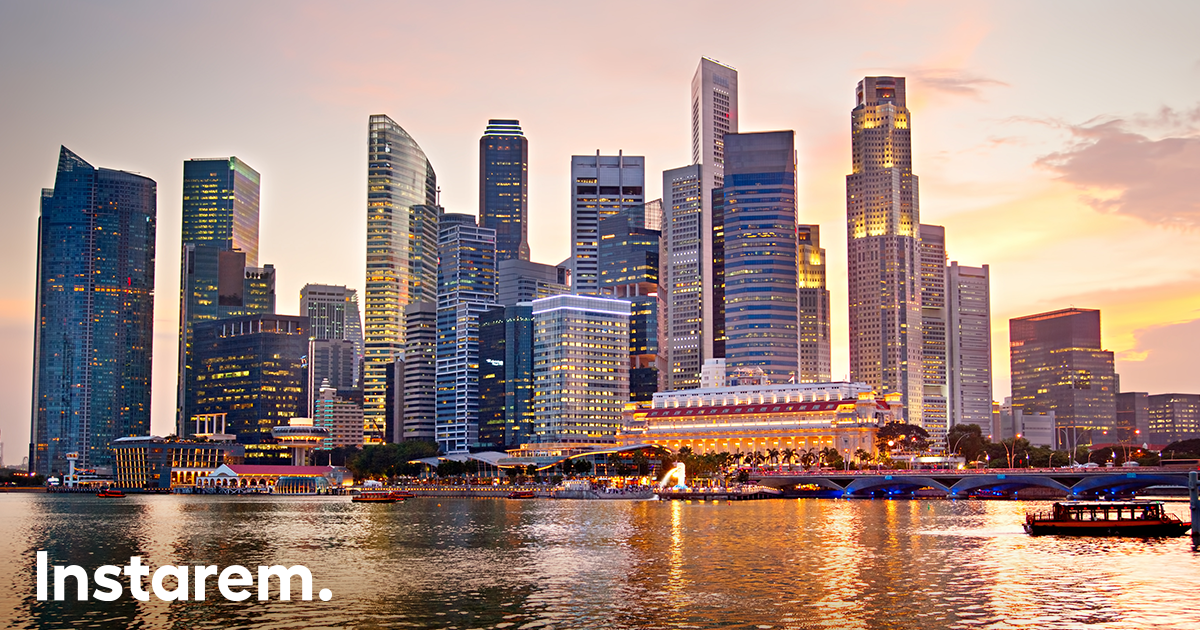 Congratulations on starting a new adventure in Singapore, the country that tops all of Asia for its amazing quality of life (10th in expat ranking index)! Not only do they have the best healthcare in the world, but the crime rates are practically non-existent—you can feel safe no matter where you go.
Plus, the public transportation system is top-notch and can easily get you from one place to another. But don't be fooled— moving into a new environment is always challenging! You'll have to learn about the culture and all its intricacies in order to thrive as an expat.
But fret not, because we've got your back! In this blog, you'll find all the best tips and tricks for getting a Turbo-Charged start in Singapore – from where to get the yummiest food, to how to get around most efficiently, to the top places for shopping and networking.
Plus, you'll be able to discover how best to sort out your finances without breaking a sweat. This is your one-stop guide for making sure your integration into Singapore goes off without a hitch – so grab your chopsticks (or fork!) and let's get started!
Food Apps
Chope
No, it's not a misspelling of 'chop' or 'hope', and thank goodness the meaning doesn't have any connotations of the former! We're talking about Chope – slang in Singlish, simply meaning reserve.
Besides cheeky new jargon, 'Chope' is also an app where reservations are made super easily and with lots of fun deals.
So go ahead and Chope it with the app – save time, get discounts at cloud nine prices (like up to 50%, whoa), and bye-bye long waits on the phone. Email confirmations make sure that your table is ready before you even arrive! Ready, set, Chope!
App links:
Burpple
Don't spend another day Googling where to go for dinner with your partner or wondering how you can save some moolah on the meal – Burpple is here to the rescue!
With a subscription fee that's more than worth it, Burpple offers restaurant recommendations based on user reviews, plus food guides curated by its knowledgeable foodie editors. Plus, 1-for-1 deals at over 600 restaurants in Singapore mean you get double your money's worth if you love eating out but don't like to pay a lot. So call up your best buddies and sign up for Burpple; then pat yourself on the back – because you just saved the night (and money) too!
Subscription fee:
Burpple Lite (2 deals per place) @ SGD49/year
Burpple Premium (4 deals per place) @ SGD69/year
App links:
Grab/ Deliveroo/ Food Panda
Food delivery apps are a blessing for those days when you don't feel like cooking but don't want to leave the house either. Thankfully, the market is brimming with choices. From Grab to FoodPanda, Deliveroo and beyond, there's sure to be one that caters exactly to your needs (and stomach).
Yet choosing between them can often be as exasperating as deciding what on earth you're actually going to eat – they all offer different options in terms of restaurants and food choices.
If you find yourself confused and unable to decide which of FoodPanda, Deliveroo, or Grab is the best option, may we recommend that you just close both eyes and take a chance pick?
Sure, there may be exclusive restaurants and food toppings in each delivery app, but you could always switch between apps if you can't find what you're looking for. On top of that, food delivery prices for non-subscribers are often lower on FoodPanda and Deliveroo than that for Grab, with some even offering free delivery – could it get any better?
App links:
Groceries
Redmart/ Fairprice
Both of these grocers provide plenty of fresh groceries that won't dent your wallet too much. On top of that, their apps are user-friendly and make searching for items a breeze.
Plus, with sweet offers rolling their way to you, why not save some cash by getting your groceries delivered straight home? Do watch out for free or discounted delivery offers: For Redmart, orders above $60 would award free delivery whereas, for Fairprice, it would be for orders above $59. Finally, make use of the customer reviews to assure yourself of the quality – because who likes soggy veggies anyway?
App links:
Lazada (Redmart) – Android | iOS
e-Commerce
Shopee/ Lazada
Shopping can be daunting in Singapore, where everything seems to cost an arm and a leg!
That's why Shopee and Lazada are here to save the day – and your wallet. With discounts of over 50% off and cashback rewards up for grabs, you'll be feeling like you've hit the jackpot. From fashion items to electronics to furniture, these online platforms have it all.
The cost of delivery is low too – usually under two bucks – and the time took also depends largely on the country it takes off from!
Let's just say it's a win-win situation for everyone involved – except perhaps for your wallet!
App links:
Transport
MyTransport.SG
MyTransport.SG sure makes life easier for everyone out there! Granted, it's backed by Singapore's Land Transport Authority (LTA) and that is super legit, but what's even better is the amazing variety of features available – you can get your nearest MRT and bus stops located on the app, check platform crowd density at different stations, get a live arrival time schedule for buses and so much more!
Plus you can check real-time parking lot availability, find EV charging stations or even receive notifications on peak hour expressway traffic news – making commuting a stress-free experience each time you take off!
App links:
Grab / Gojek / TADA / CDG Zig (by ComfortDelGro Taxi)
Booking a Grab, Gojek or TADA is the new norm nowadays– no more waving your hand on the roadside with crossed fingers hoping a cab sees you! Just tap away at your phone and within minutes, you can have a ride at your doorsteps. However, do take note when making your booking: it is of utmost importance to be punctual, as with Grab, there's a strict 3-minute grace period before you're dinged with a $3 waiting fee. Avoid that extra charge by adding three alarm reminders for your pickup!
During peak periods, don't forget to toggle between apps for cheaper alternatives. Or use CDG Zig to call for a taxi.
App links:
ComfortDelGro Taxi: Android | iOS
Jobs
JobStreet DB/ Indeed
Looking for a job? Forget combing through want ads – with Indeed and JobStreet DB, you can make your life so much easier! Just indicate your preferred job profile, and wait for the perfect position to come flying into your inbox every day!
Taking it one step further, you can even immediately apply to any job vacancy opened- trusted by 3,000,000 companies from several countries including Singapore, Malaysia, Philippines, Indonesia and Vietnam. What's more awesome than that? That it actually takes little time and effort – oh, and did we mention it's completely free?
App links:
LinkedIn
LinkedIn is the modern-day networking Mecca for ambitious professionals, aspiring job seekers and everyone in between. This invaluable platform offers an incredible opportunity to make meaningful connections with some of the movers and shakers in your industry.
Not only can you showcase your expertise online, but network with established figures who may be able to mentor or support you! Plus, there's no need to show up in a power suit – all you have to do is find a good-quality profile picture, get typing and voilà – you're ready to join the working world!
App links:
Networking
Tinder/ Bumble
Finding the one, or even making new friends in the city, has never been easier with Tinder and Bumble in the picture! With their fast-paced swiping mechanism, you can quickly find your ideal pick.
All you have to do is "swipe right" to anonymously like someone or "swipe left" to pass. And if both of you have swiped right on each other, a match is made and a chatroom is activated so that you can get to know each other better.
Furthermore, a filter can also help set pre-conditions to make sure that only those who match your parameters are presented for your evaluation.
App links:
And of course, we can't miss out on the financial app – Instarem.
When you're an expat, done with all the moving and settling into a new country, there can be one last hurdle – how do you send money back home? Sure, banks may work, but they'll leave you with light pockets when it's over!
That's where Instarem comes in.
With no hidden fees and competitive exchange rates, we make it easy to send money home.
Try Instarem for your next transfer by downloading the app or sign up here.
Disclaimer: This article is intended for informational purposes only. All details are accurate at the time of publishing. Instarem has no affiliation or relationship with products or vendors mentioned.