Streamlining acceptance of overseas payments for Techfly Solution, an Indian online wholesale distributor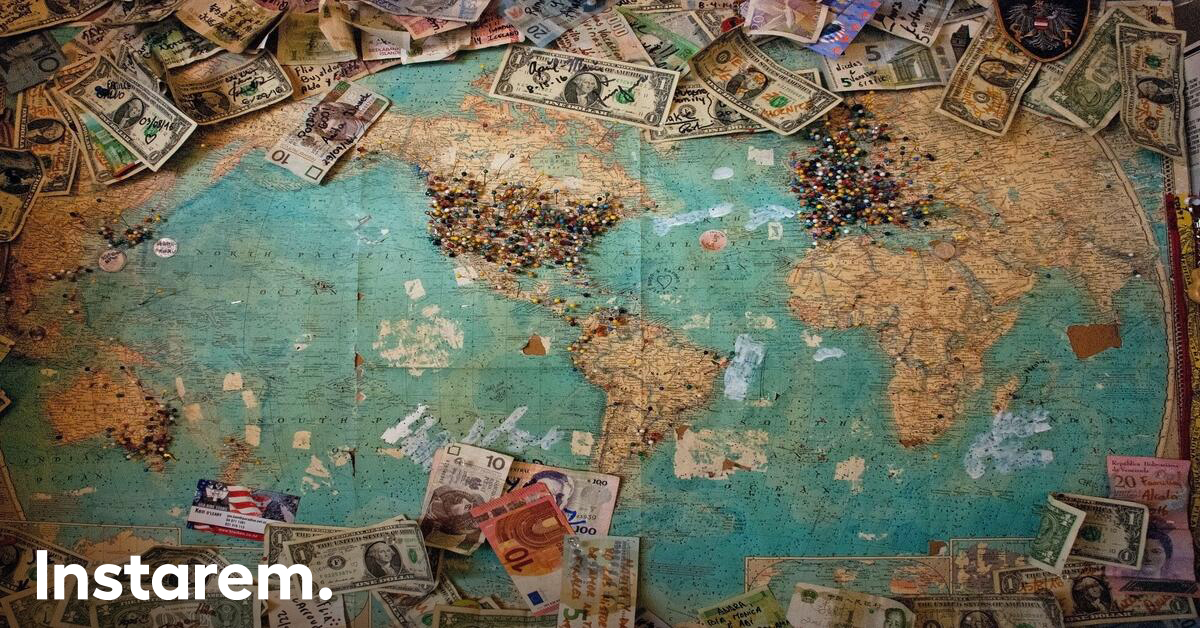 The COVID-19 pandemic has transformed consumers' shopping habits [1]. With customers worldwide showing a preference for e-commerce channels over brick and mortar stores [2], businesses with online stores have tremendous opportunity to expand their international footprint. However, payment processing remains one of the biggest concerns for companies seeking cross-border growth.
This has been the case for Techfly Solution – an Indian wholesale distributor of household essentials such as cleaning products, edible items, home accessories and stationery. With a presence on Amazon, Flipkart and other ecommerce platforms, they offer customers around the world access to their products. Techfly Solution was looking for a payments partner that would simplify their online global transactions and enable them to receive overseas payments on time.
Instarem is working with Techfly Solution to facilitate seamless cross-border transactions and help them receive payments from their customers in the US, in a quick, efficient and cost-effective manner.
"Instarem's modern payment solutions have helped our business grow. The best part of Instarem is their one-to-one customer service, which is highly impressive and saves us time. Instarem helps us sort even the most minor problems," said Harmeet Kaur Dang, CEO, Techfly Solution.
The Challenge
Opaque and costly transactions
Receiving money from overseas can be tedious and expensive. With no end-to-end system in place across borders, international payments typically involve several intermediaries, lower transparency, higher transaction fees and longer processing times than domestic payments [3]. Fluctuating currency exchange rates, receiving charges and hidden costs further add to the complexity of international payments.
With Instarem's flexible FX options and 24/7 FX capabilities, Techfly Solution is now able to avail better FX rates with the option to choose a preferred currency and reduce conversion costs.
Laborious reconciliation process
Cross-border transactions that take a prolonged period to clear can complicate the bookkeeping and reconciliation process. In case of any discrepancy between the amount received and the billable amount, companies have no choice but to resort to manual reconciliation. At a time when businesses around the world are struggling to optimise cash-flow, a robust invoicing and payment system that will reduce bookkeeping and reconciliation overheads and offer real-time transaction visibility can prove to be invaluable [4].
Risk of fraud
Malpractices such as wrongly claimed refunds, chargebacks and fraudulent transactions are a risk involved in any online business. It is, therefore, important for companies to ensure payment security while receiving funds from overseas customers.
"As company owners, we were looking for a payment process that would be simple and easy, and that ensures sellers' and buyers' safety during wire transfers," said Harmeet Kaur Dang, CEO, Techfly Solution.
Instarem's robust platform provides businesses with fraud prevention tools for all transactions, so business owners can rest assured that the payments are safe and monitored for any potential threat.
Why did Techfly Solution choose Instarem?
Through its Global Collection Account, Instarem helped Techfly speed up cross-border collection of global payments, reduce costs associated with international transactions and offer a seamless journey to their international customers.
Instarem empowers businesses to take advantage of global opportunities by enabling them to:
Collect pay-in from multiple channels across 55+ countries;

Receive payments in nine currencies, using local payment rails

;

Send invoices in the buyers' currency to reduce the fixed cost for the buyer and the FX cost for the business

;

Reduce customer friction around the collections process by offering local currencies and payment methods

;

Increase margins by controlling when you convert and spend in your preferred currency;

Accept card payments;

Get paid faster for better liquidity; and​

Track payments to reduce global reconciliation issues

.
How can other businesses benefit from Instarem?
Instarem allows Techfly Solution to accept international payments in foreign currencies as if they were local ones. Here's how your business, too, can benefit from a partnership with Instarem:
Enhanced customer experience and loyalty
Despite the complex nature of cross-border payments, customers expect a seamless and friction-free experience. Pricing in the customers' local currency gives them the ease of domestic payments while allowing the business to absorb exchange fees into the price. Reducing customers' cross-border fees is also likely to enhance their sense of loyalty.
Increased competitiveness and scalability
Instarem's network in over 100 markets, 65 in real-time, helps bridge currency borders, empowering SMEs like Techfly Solution to leverage global reach and tap into international growth opportunities. By gaining access to major foreign currency accounts in USD, EUR, GBP, AUD, SGD and HKD, businesses can unlock revenue streams in new markets, receive payments seamlessly and enhance their competitive edge. With the ability to receive overseas payments faster, Techfly Solution is now able to boost its cash flow and achieve scalability.
Enhanced control
The need for international wire charges and hidden costs is eliminated by Instarem's advanced remittance capabilities. By tapping into simple, fair and cost-effective payment solutions, businesses can take complete control of their transfers.
Improved efficiency
Instarem's multi-currency borderless accounts speed up overseas collections. Companies can streamline their financial processes through automatic global reconciliation, reduced bookkeeping errors and cash flow management.
"Instarem offers reliable, modern and simple methods for online global payments with low transaction fees. Instarem is a perfect global online payment business solution," said Harmeet Kaur Dang, CEO, Techfly Solution.
More about Instarem
Instarem is a leading digital cross border payments platform that enables consumers and SMEs to send and receive international money transfers conveniently and securely. With our network in over 100 markets, 65 markets in real-time, Instarem is setting a precedent in bridging currency borders by making global money transfers quick, easy, and cost-effective. We are a trusted licensed service provider with licenses in Australia, Singapore, Indonesia, Japan, Hong Kong, Malaysia, India, UK, US, EU, and Canada.