Thanksgiving 2023: A cultural journey for expats in America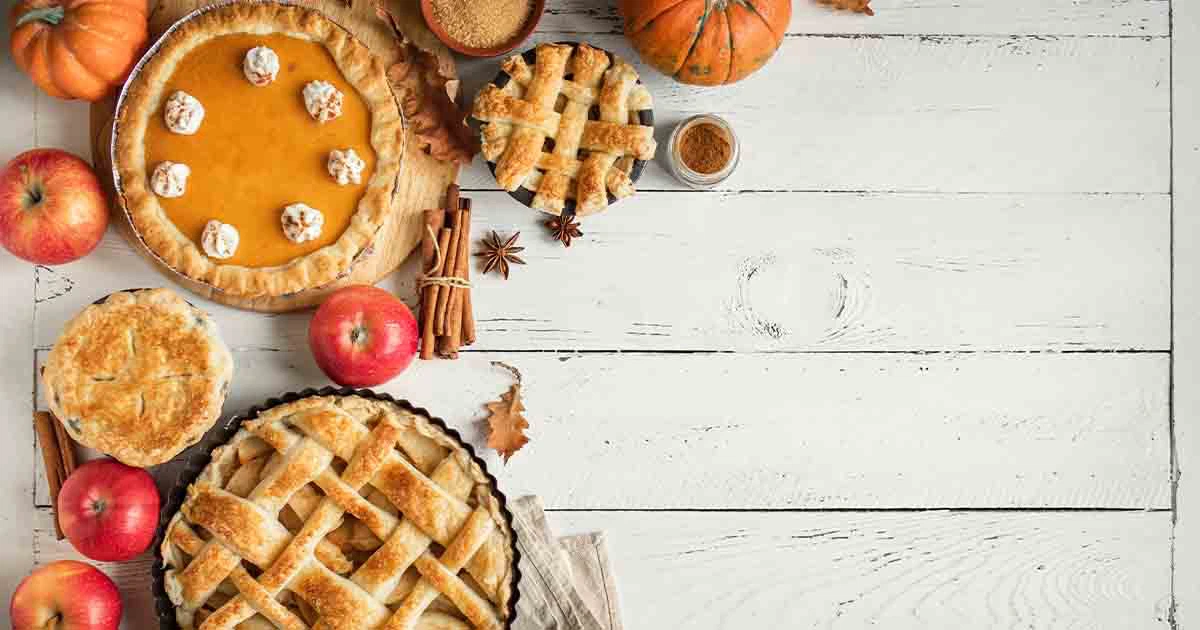 Welcome to the United States! If you're new to America or experiencing your first Thanksgiving here, you're in for a unique cultural experience. Thanksgiving is a beloved holiday where people gather to give thanks and share a feast. Here's a guide to help you navigate and enjoy this special occasion:
What is Thanksgiving Day? Understanding the history behind it
So, how did this whole Thanksgiving thing even kick off, you ask? Well, here's the speedy rundown (TL;DR): Way back in 1621, Pilgrims and Native Americans got together for a big harvest feast, and that's where it all began. It's a special time to remember this historic get-together and give thanks.
Now, fast forward to the 80s, and thanks to Abraham Lincoln, Thanksgiving became an official holiday for everyone in America. He set it up for the final Thursday in November, and that became the annual tradition.
In 1939, Franklin D. Roosevelt, in a bid to boost the economy during the Great Depression, decided to shift Thanksgiving up by a week. Yep, they wanted to keep those cash registers ringing. But, not everyone was thrilled about this change (PS: they even called it "Franksgiving").
Finally, in 1941, Roosevelt signed a bill making Thanksgiving what it is today – the fourth Thursday in November.
Oh, and by the way, as we delve deeper into the fascinating aspects of Thanksgiving, you'll find out that the shopping part did indeed become a lasting tradition. We'll talk about that in more detail shortly.
Got it, but what day is Thanksgiving 2023?
Curious about when Thanksgiving falls in 2023? Well, it's following its usual tradition, landing on the fourth Thursday of November, just as it always does. So, circle November 24th on your calendar. And what's right around the corner? Yep, you guessed it – Black Friday, the shopping extravaganza of the year.
But before you dive headfirst into those epic sales, let's chat about Thanksgiving traditions, what goes down on the big day, and what to do if you snag an invite.
Here's the deal: Thanksgiving is the BIGGEST holiday in the United States, even bigger than Christmas. So, to avoid any last-minute surprises leading up to the big day, let's get you in the know.
Since it is the biggest holiday, Is the entire USA shut down?
With Thanksgiving being the big holiday it is, you might wonder if the entire USA shuts down. Well, things do tend to slow down a bit in the lead-up to this festive season. So, to keep from getting caught off guard as Thanksgiving day approaches, here are a few steps to take:
Stock up on necessities: Picture this – it's basically a supermarket frenzy leading up to Thanksgiving. Many places will either be closed or have their shelves wiped clean. So, stock up on what you need in advance to avoid any last-minute scrambles.
Expect airport madness: Since everyone's flying home for Thanksgiving during the week leading up to it, expect the airports, TSA, and just about everyone to be a tad cranky and super busy. Plus, flight tickets can get pricey during this period, so plan accordingly.
Check what's open on Thanksgiving Day: It's no surprise if you're asking this question. By default, pretty much nothing is open on Thanksgiving Day. If anything, you'll see more shops open up on Black Friday for those big sales. But in general, it's a good idea to do a quick check beforehand. Don't count on strolling into any old restaurant and ordering your Thanksgiving meal – chances are it won't be open.
6 Thanksgiving traditions in USA
Thanksgiving is that special day when families gather 'round, forget their daily routines and any squabbles, and enjoy a meal together. It's a big deal because it tends to mirror a family's relationships and dynamics. Now, let's dive into some common activities and traditions you'll find in your average American family during this holiday.
Thanksgiving dinner
So, what's the scoop on a classic Thanksgiving meal?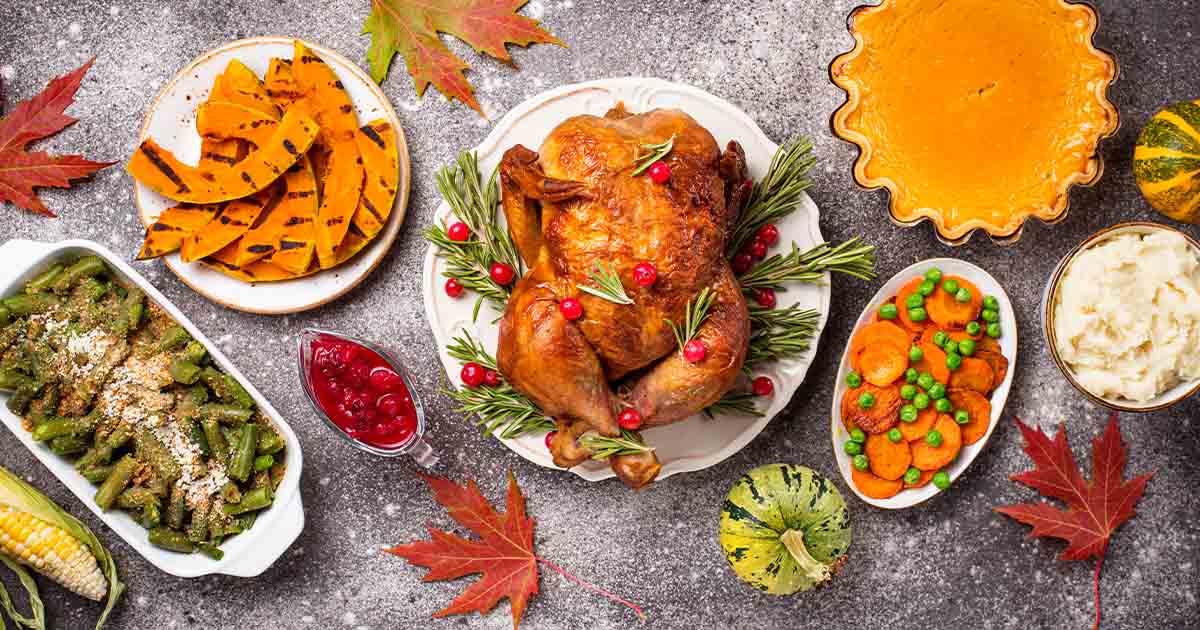 Well, it's all about the grand feast – picture a spread with roast turkey taking centre stage, and alongside it, you've got stuffing, cranberry sauce, mashed potatoes, and gravy. Plus, there's that ever-popular green bean casserole and, of course, a delicious pie for dessert.
But here's the fun part – every family has their own special recipes and dishes that make their Thanksgiving unique. So, don't be shy; feel free to ask about their special traditions.
Now, when it comes to how much to eat, most Americans will tell you they indulge until it's nearly impossible to breathe! Then they might take a breather and watch some football until they decide it's time for round two. And here's a little secret: You're not expected to conquer the entire Thanksgiving table. Leftovers are a cherished part of the tradition, saved for enjoying all over again the next day.
Giving thanks at the dinner table
Before we all dive headfirst into the delicious feast, there's a lovely tradition at the table. You'll be invited to take a moment to give thanks. It's all about expressing gratitude for the blessings of the year. Feel free to share what you're thankful for during the meal – it could be anything under the sun!
Macy's Thanksgiving Day Parade
Since way back in 1924, Macy's department store has proudly been the host of New York City's Thanksgiving Day parade, and let us assure you, it's the grandest show in town. This extravaganza lures in an incredible 2 to 3 million folks along its 2.5-mile route, not to mention the massive TV audience it captures.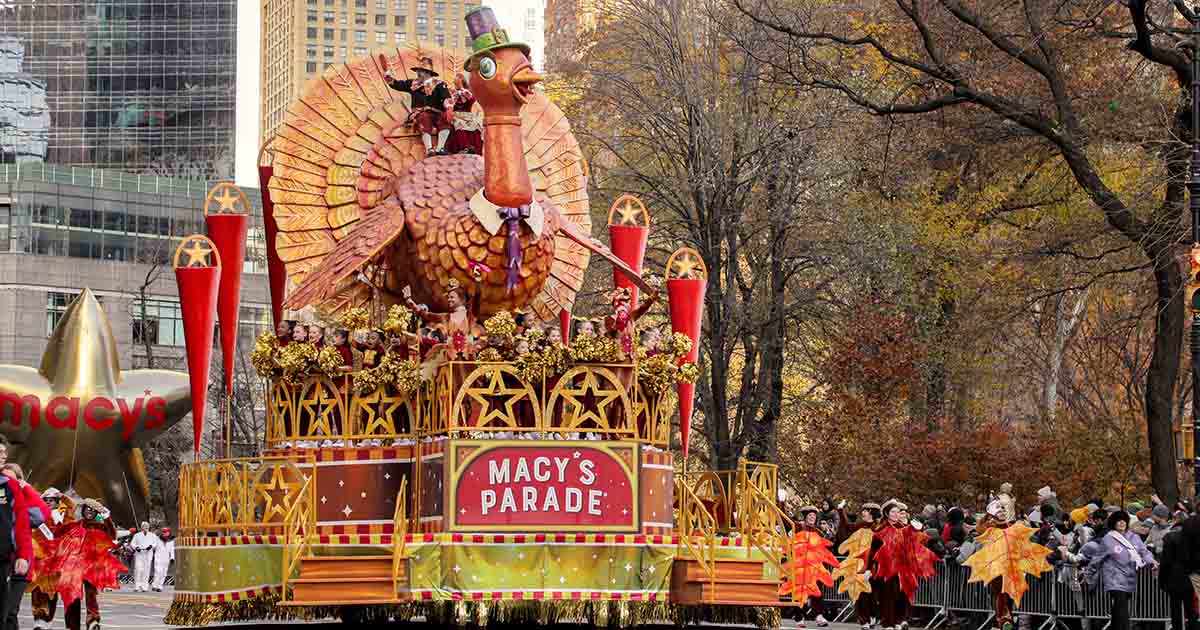 Now, picture this: You've got marching bands, talented performers, elaborate floats carrying famous faces, and those iconic gigantic balloons that take the shape of beloved cartoon characters. The whole shebang has been broadcast nationally on NBC since 1953 and goes on for about three hours, kicking off bright and early at 9 am EST.
You might be thinking, "TV? Really?" But hey, TV's been around longer than the internet, and this parade is one of those classic shows that brings everyone together in the living room. It's the perfect backdrop to enjoy breakfast or get your Thanksgiving feast prep underway.
And you know what's cool? It often becomes a hot topic of conversation when you're gathered with friends and family during the Thanksgiving festivities. So, it's kind of like the ultimate holiday appetizer, sparking conversations and creating shared memories.
Charlie Brown Thanksgiving
Ever wondered what Snoopy and Charlie Brown have to do with Thanksgiving? Well, let us fill you in. Back on November 20, 1973, they graced the screens in an episode called "A Charlie Brown Thanksgiving" on CBS. It was such a hit that it even scooped up an Emmy Award the next year.
Since then, this episode has become a cherished annual tradition. It's rerun like clockwork in the days leading up to or on the actual holiday. This yearly ritual has not only kept Snoopy and Charlie Brown in the spotlight but has also introduced their magic to new generations of fans, just like it did for its first wave of viewers.
Black Friday Shopping
So, what's the game plan after you've loaded up on carbs during your Thanksgiving feast? Well, how about a leisurely walk? Just remember, it's fall in the United States, so depending on where you are, it might be a bit chilly. But here's a trick to have the best of both worlds – go shopping.

Now, you might be thinking, "Wait, isn't everything closed for Thanksgiving?"
Well, technically, yes. But here's the scoop: Black Friday, the day after Thanksgiving, is known as the busiest shopping day of the year, even though it's not actually the busiest statistically. That's why retail stores go all out, opening at crazy hours and offering mind-blowing sales and deals all day long. The idea is to let shoppers snag the best bargains for their Christmas gifts, and in return, retailers turn their financials from red to black.
You'll even spot folks braving the cold, standing in lines outside malls and stores after their Thanksgiving meal. So, if you find yourself with some free time and a hankering to get your Christmas shopping done, that's an activity you might want to consider.
Being invited to a Thanksgiving dinner? Here's what you should do!
"What are your Thanksgiving plans?" is one of the most common questions Americans toss around this week. If they catch wind that you're not set for the day, don't be surprised if you end up with an invitation.
Now, you might wonder, "Isn't Thanksgiving a private, family affair?" Well, it's actually pretty standard for Americans to extend invitations for Thanksgiving. There's a strong sentiment about not letting anyone be alone on this day, and when they invite you, they genuinely want your company.
So, if someone asks you to join their Thanksgiving celebration, rest assured they want you there, and they're excited to share the holiday with you. No need to second-guess it; just hope their family knows their way around the kitchen.
Now, before you start furiously typing into your Google search bar, "What do I do if I'm invited to Thanksgiving dinner?" – hold on tight. Here are some quick tips to steer you in the right direction.
Bring a small gift
First things first, come with an empty stomach because it's going to be a feast.
Now, when it comes to bringing something along, it's entirely up to you, no pressure. If you're not sure where to start, think about cooking up a dish from your own culture. Sharing a taste of your culinary heritage can be a great icebreaker.
But hey, if you'd rather play it safe, a bottle of wine is a tried-and-true option. It's a timeless choice and tends to be a hit with everyone.
Thanksgiving outfits
No need to wonder too hard about what to wear for this dinner or event. You might be thinking, "Is it a suit-and-tie affair or will a simple shirt and jeans cut it?"
Here's the lowdown: every family does things their own way, so the best move is to simply ask your host.
For the most part, Thanksgiving tends to be pretty laid-back. It's essentially a massive mealtime get-together. So, feel free to dress casually, and most importantly, make sure you're comfortable. After all, you'll want to have some room for that inevitable food baby!
Dietary restrictions
When you gather around the Thanksgiving dinner table, you'll likely see the usual spread. But here's the deal: if you have specific dietary restrictions, it's totally cool to give your host a heads-up ahead of time. They can often tweak the traditional dishes to make sure they fit your dietary needs.
As a Thanksgiving newbie, it's totally normal to feel a bit out of sorts

Your brain might go into overdrive with questions like, "Should I lend a hand? Am I making a fool of myself? What's the right move here?"

But guess what? We've all been there! One great way to jump in is by offering to help with cooking or pitching in for cleanup after the meal. Thanksgiving dinner can be a real team effort.
Now, don't be shocked if they politely decline your offer. After all, you're the guest in their house. So, just take a deep breath, relax, and be yourself. It's all about sharing the warmth of the holiday together.
Leftover food is common
Don't be taken aback if they offer you some leftovers – it's pretty standard. After all, there's usually plenty of food to go around. So, don't be surprised if they hand you a "to-go" container filled with delicious goodies after the meal.
And here's the thing to remember: there's no one-size-fits-all approach to celebrating Thanksgiving
It's all about savouring the moment and counting your blessings. Thanksgiving is that time to kick back, savour some mouthwatering dishes, and cherish the company of your friends and family. Embrace new experiences and soak up the heartwarming vibes of this American tradition.
Before you go…
Feeling the Thanksgiving spirit and missing home more than ever? Don't get down about it. Even if you can't be there with your family, there's a way to let them know you're thinking of them on this special day.
How about sending some money back home? That's where Instarem comes in.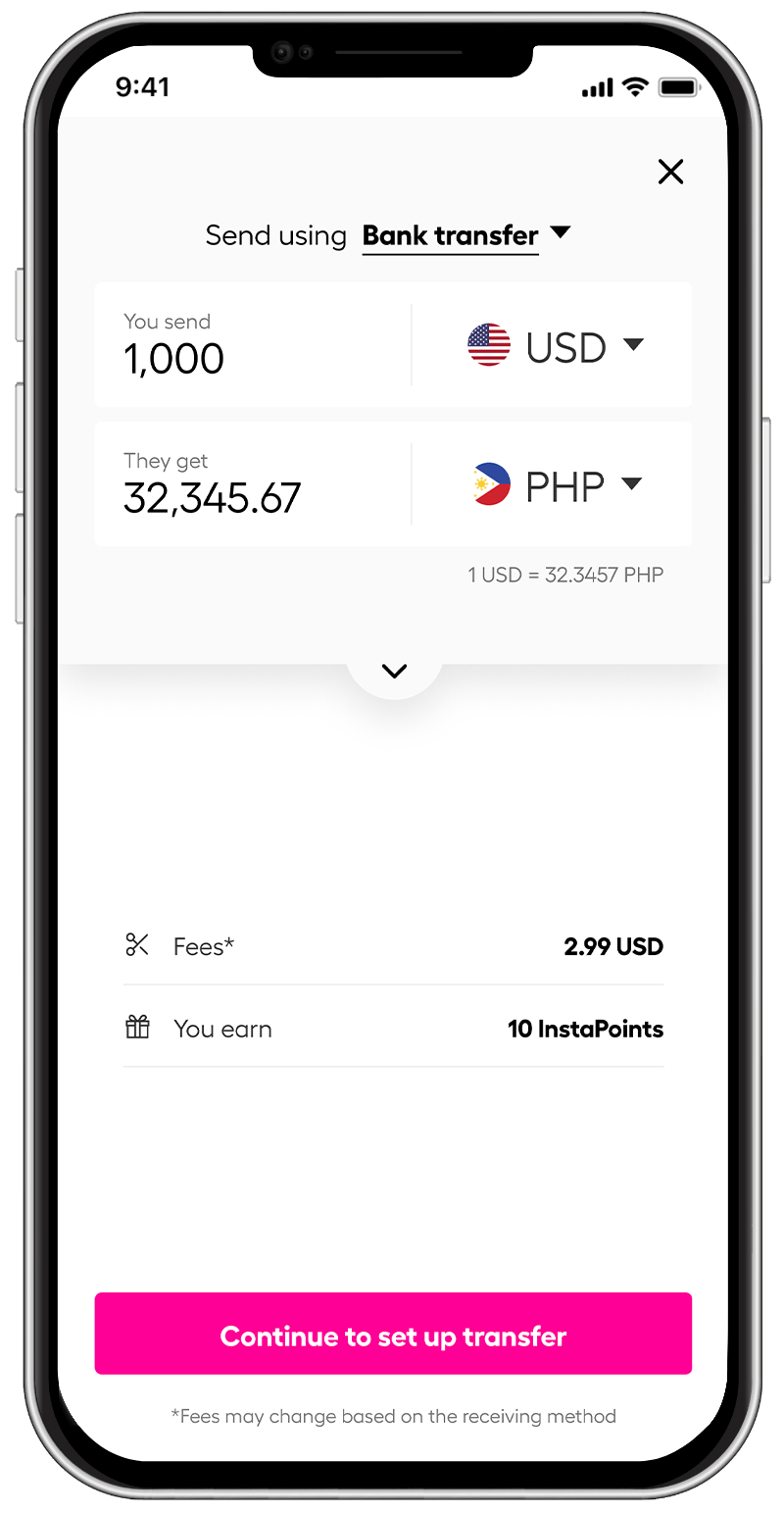 *rates are for display purposes only.
With Instarem you can send money to 60+ countries at good rates and low fees. Instarem has a streamlined transaction timeline that works like a tracking system for your money so that you can enjoy peace of mind too!
Try Instarem for your next overseas money transfer.
Download the app or sign up here.
Disclaimer: This article is intended for informational purposes only. All details are accurate at the time of publishing. Instarem has no affiliation or relationship with products or vendors mentioned.