TOEIC Test uncovered: Your path to business English proficiency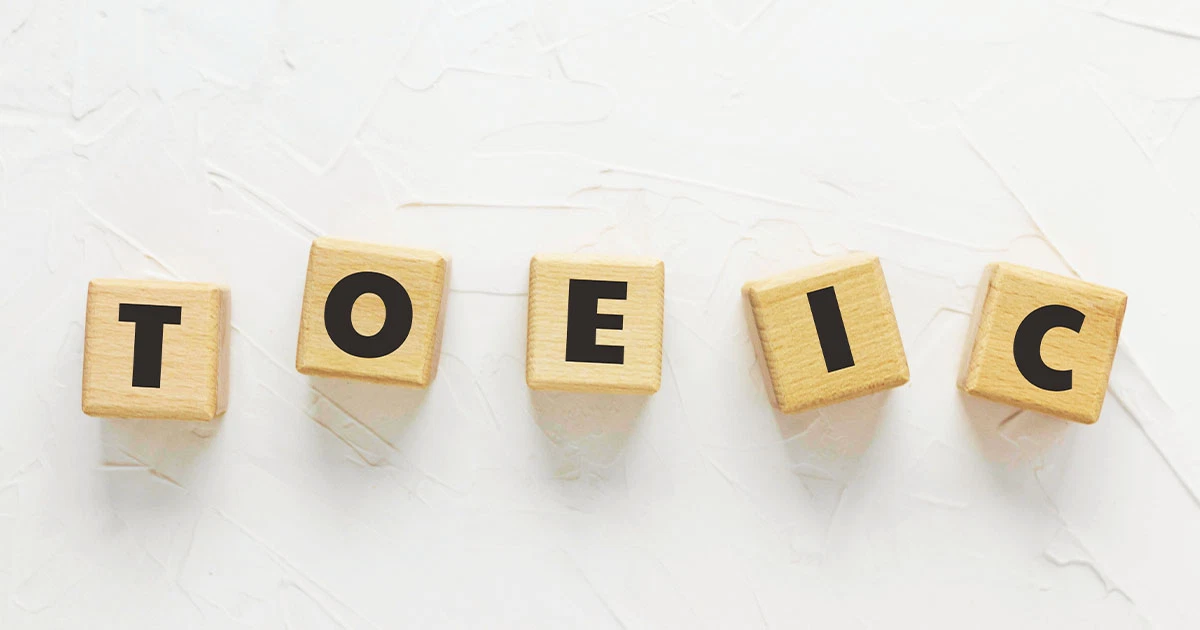 Hey there! We've chatted quite a bit about various English proficiency tests for studying abroad, but what if your focus is more on the business side of things? Don't worry, you're in the perfect place. There's a specific test tailored just for that, and it's called the TOEIC test.
In this blog, we're diving into all things TOEIC exam:
TOEIC exam meaning
What is TOEIC exam?
How to prepare TOEIC exam?
How long is TOEIC test?
The price tag on the test and more…
TOEIC meaning
So what is TOEIC? What does TOEIC stand for?
It's short for Test of English for International Communication.
What is the purpose of TOEIC test?
Basically, the TOEIC test is all about gauging how well you can communicate in English, especially in a professional setting. So, if you're thinking about working in another country and want to show off your strong English skills, this is the exam you should consider.
Why TOEIC test is important?
You might wonder, why is the TOEIC test such a big deal. Well, here's the why: English is one of the most commonly used languages across the globe. So, mastering English doesn't just mean language skills; it opens doors to numerous international work possibilities.
Whether you're looking to climb the career ladder, explore diverse job prospects worldwide, or enhance your job opportunities, taking the TOEIC exam can showcase your English proficiency on a global stage. This can lead to promotions, widen the scope of your job search, and set you up for success in the long run.
What are you tested on for TOEIC test?
Just like your usual English skill tests, the TOEIC exam evaluates your Speaking, Writing, Reading, and Listening abilities. The best way to get a comprehensive assessment of your English communication skills is by taking all four parts together.
However, TOEIC also offers a bit of flexibility. They've divided the test into separate sections, giving you options on how to tackle it:
TOEIC Listening and Reading Test
TOEIC Speaking Test and Writing Test
How long is TOEIC test?
It really comes down to whether you want to take the test all at once or split it up.
• TOEIC Listening and Reading Test – 2.5 hours*
• TOEIC Speaking Test and Writing Test – 1.5 hours
Here's a basic breakdown if you're going for separate sections:
TOEIC exam review
Section

TOEIC

Listening Test

TOEIC

Reading Test

TOEIC

Speaking Test

TOEIC

Writing Test

No. of Questions

100

100

11

8

Estimated time taken

45 min

75 min

20 min

60 min

Score scale

5 to 495

5 to 495

0 to 200

0 to 200

Main task

Listen, respond to English questions & conversations

Read materials, and respond at your own pace.

Read, describe, answer, share opinion

Write sentences from pictures, reply to requests and
opinion essays.
Also includes 30 minutes of biographical questions.
How is the TOEIC test conducted?
You've got options when it comes to taking your TOEIC exam:
Public test sessions: These are held at test centres worldwide.
Institutional test sessions: These are provided by employers or language schools.
How long is TOEIC valid for?
How long does TOEIC certificate last?
TOEIC scores give you a solid measure of your English skills and stay valid for 2 years.
Your language abilities stick with you, of course, but if you need the test to prove your skills or meet certain goals, it's smart to plan when to take it. This way, you avoid the hassle of taking it repeatedly.
TOEIC score
Now, how is TOEIC score calculated?
First off, there are two main kinds of scores: raw scores and scaled scores. A raw score is just the plain number of correct answers you get without any adjustments. It's pretty straightforward. Now, a scaled score, on the other hand, is what you get after your raw score goes through a bit of a makeover. Think of it as a transformation to make things fairer.
When it comes to the TOEIC, the scaled score range is 5 to 495 for both the listening and reading sections. But for writing and speaking, it's a bit different – the scaled score range goes from 0 to 200. That's how they work out the numbers.
What is a good TOEIC score?
Just like any motivated person, we all need a goal to aim for and work towards. The thing is, the TOEIC test isn't a simple "pass" or "fail" situation because different jobs need different levels of English skills.
Designed to fit the demands of the workplace, this test covers a wide range of abilities. So, you can use it to show your current English skills and set achievable goals to improve, step by step.
A lot of companies use TOEIC scores to set their own English requirements for specific jobs, and some even provide training to match those skill levels. Universities also use TOEIC scores to figure out which English classes are the right fit or important for final exams.
In a nutshell, a good TOEIC score is one that moves you closer to your goal.
TOEIC score can also be correlated to CEFR
Every TOEIC score is connected to language proficiency levels like A1, A2, B1, B2, and C1 in the Common European Framework of Reference for Languages (CEFR).
C1 – Proficient user
B2 – Independent user
B1 – Independent user
A2 – Basic user
A1 – Basic user
Comparison of TOEIC Minimum Scores to CEFR Levels
TOEIC Listening and Reading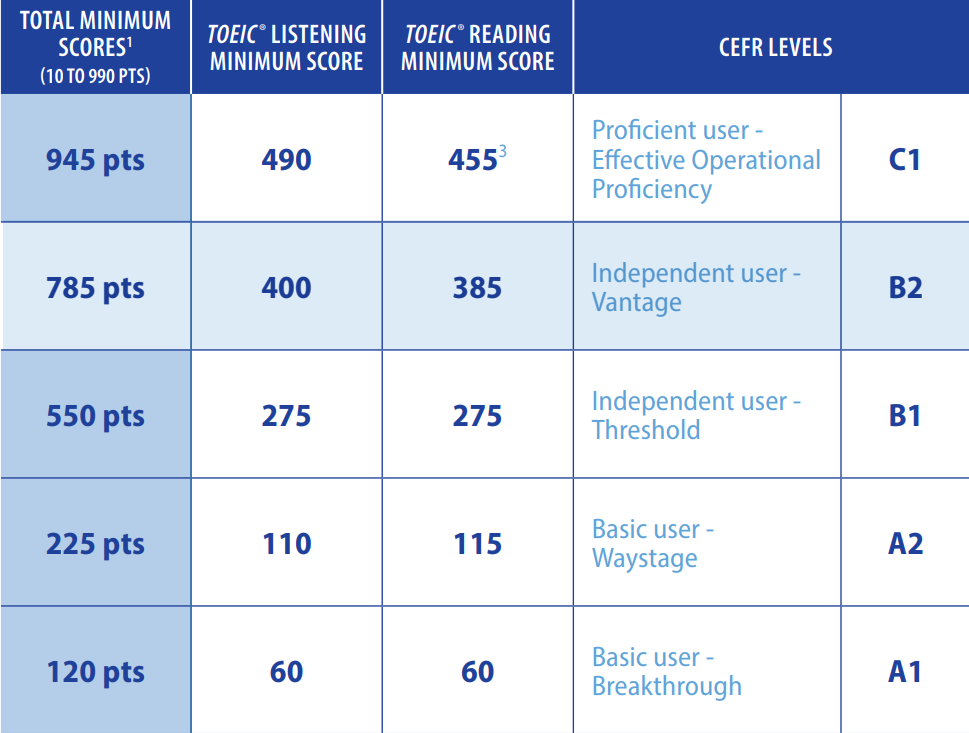 TOEIC Speaking and Writing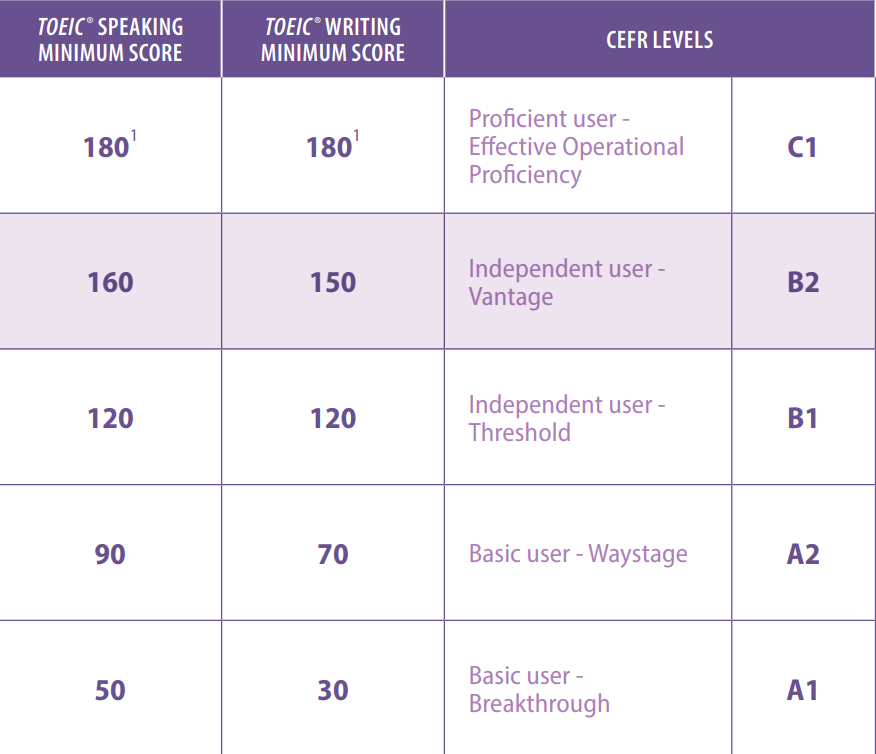 How to register for TOEIC test?
If you're curious about TOEIC test dates and availability in your country, just give your nearby ETS Preferred Network (EPN) office a shout. Or, you can check out the Institutional programme path. For instance, if you're eyeing TOEIC in the Philippines, you might want to check out Hopkins International Partners.
Once you've got a clearer picture of the available test dates in your country, you'll receive a link to sign up and make the payment.
How to prepare TOEIC exam?
Wondering how to pass TOEIC exam? Curious about what the actual test day holds?
Well, right here, we're going to break it all down for you, giving you a clear picture of what's coming your way.
TOEIC exam sample
When it comes to taking any exam, the golden rule is to practice, practice, practice. Lucky for you, TOEIC's official website offers free TOEIC listening tests and practice sessions for writing, reading, and speaking. However, let's be real – leaning only on sample tests won't cut it.
If you're flying solo in your studies, you've got to dive into loads of different TOEIC sample tests. And if you're tackling the test with some help from an institution, their study guide will hook you up with ample TOEIC practice tests and useful feedback.
On TOEIC actual test day
You will need your ID.
Dress in a way that suits the room temperature.
You will be expected to sign a confidentiality statement at the centre.
The test supervisor will assign you a seat.
You'll get directions from the staff about where to keep your belongings like phones, bags, and study materials before the test.
Difference between TOEFL and TOEIC
The TOEIC test checks how good you are at English for the working world, while the TOEFL tests your English skills for academic stuff. Both are meant to figure out how well non-native English speakers know the language. Now, if you're thinking about business vibes, TOEIC is the way to go. But if studying abroad is your game plan, then TOEFL is the one to go for.
What to do after receiving your score?
After your test, you'll receive a final score report that tells you how good you are at English. And guess what? If you're interested, you can also request a TOEIC certificate as well. It's kind of like a diploma – it has your name and your test score on it. Just keep in mind, that while the paper lasts a while, your score is officially valid for only two years.
Apart from having it on paper, you'll want to showcase those TOEIC scores to the world. If you find yourself googling for the following: how to write TOEIC score on resume or how to add TOEIC score on LinkedIn, you are in the right spot.
How to add TOEIC score on LinkedIn?
If you're new to adding certifications, start by creating a Licenses and Certifications section. Here's how:
Click on the "Me" icon at the top of your LinkedIn homepage and select "View Profile".
Click on the "Add profile" section within the introduction section.
Choose "Recommended" from the dropdown, then select "Add licences & certifications".
Fill in your details in the pop-up window that appears – this is where you add the details of your TOEIC test score.
As you type in the "Issuing organization" field, a list of companies will show up. Make sure to select the right one so their logo is displayed next to the certification on your profile.
Finally, hit "Save."
How to write TOEIC score on resume?
Just like how it's done on LinkedIn, you'll want to format it like this:
Certification Name: TOEIC
TOEIC Score: 780 points
Year Received: 2023
Before you go…
The TOEIC test is a key asset for validating your English skills, especially in the realm of business and professional communication. With English being crucial in global business, a good TOEIC score can boost your career.
Whether you're a student, job-seeker or aiming for a promotion, mastering the TOEIC can give you an edge. So, prepare well, practice hard, and confidently take that next step in your global journey.
Remember, proficiency isn't just about speaking a language, it's about connecting with people, opportunities and possibilities. Good luck on your TOEIC journey!
Before you go…
Are you ready for a life-changing adventure abroad? Whether you're heading off to study or starting a new job, taking that crucial test just might be the key to unlocking a whole world of opportunities. But once you're through the door, there's one thing you definitely don't want to forget – transferring money abroad.
That's where Instarem comes in!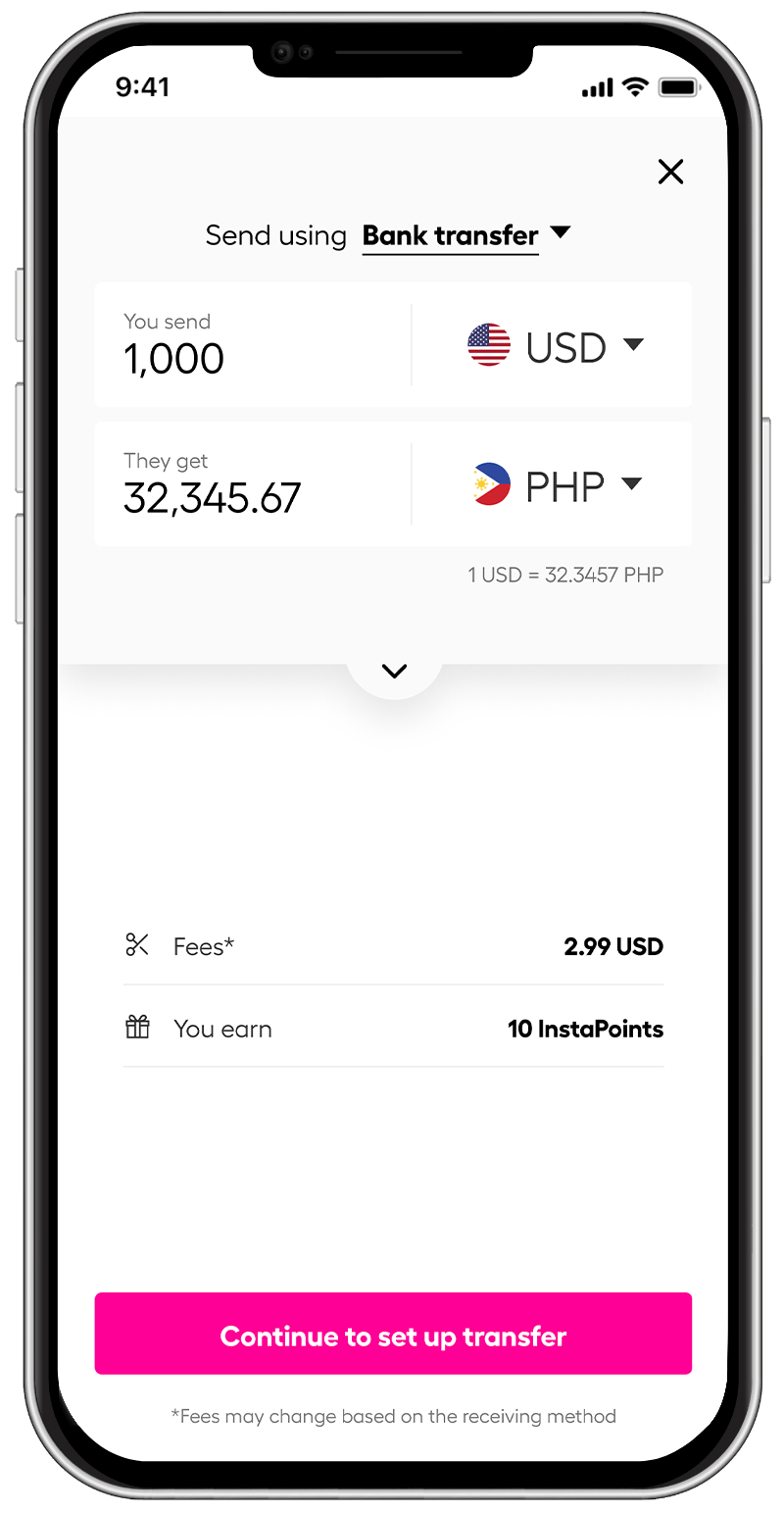 *rates are for display purposes only.
We know that taking care of the practical side of your journey can be stressful, but we're here to help.
With our app, you can send money overseas to 60+ countries with ease and peace of mind, leaving you free to explore your new surroundings and build the life you've always dreamed of.
Try Instarem for your next transfer by downloading the app or sign up here.
Disclaimer: This article is intended for informational purposes only. All details are accurate at the time of publishing. Instarem has no affiliation or relationship with products or vendors mentioned.