Here's how Instarem is helping VA Platinum, a virtual assistant provider in the Philippines, save on cross-border payments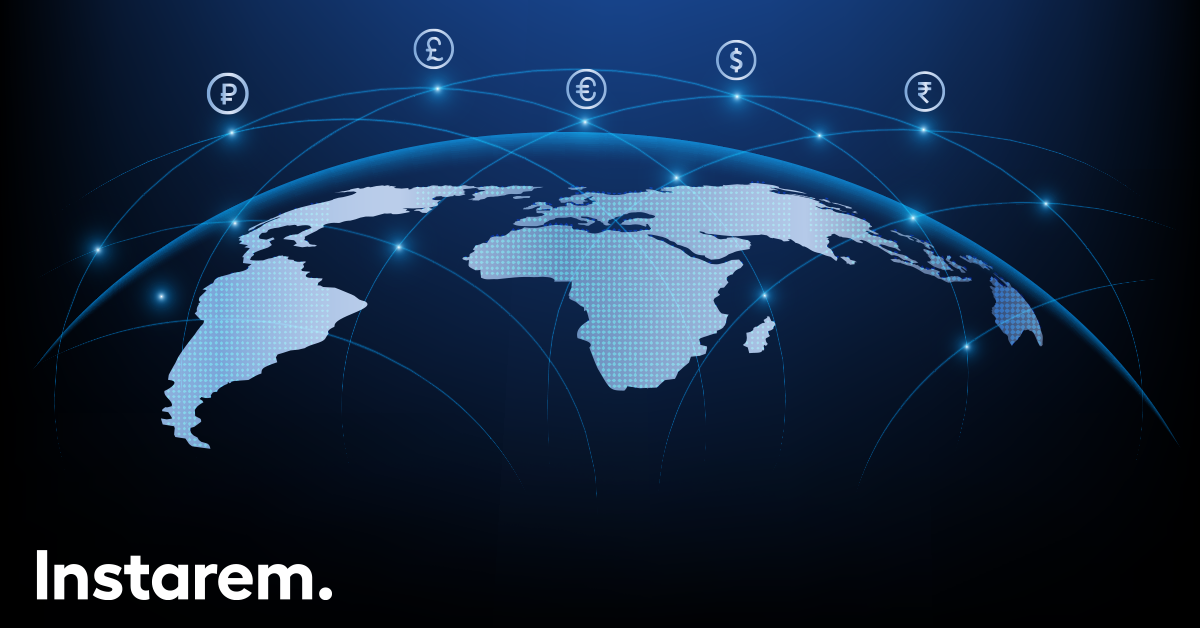 Covid-19 has transformed the way businesses are operating. With the growing need to provide support and services to customers 24/7, businesses that offer virtual staff for hire have a huge scope to scale up their presence at a global level. However, paying freelancers and vendors around the globe remains a challenge for these companies.
Things weren't any different for VA Platinum, an outsourcing firm that helps business owners achieve their full potential by letting them hire virtual staff, and enabling them to win back their time, make more money, and create freedom. Most of their clients, within 18 months of working with VA Platinum, have reduced their number of working hours by 12 hours a week, increased their happiness by 16% and increased their revenue by over 20%. With growing staff, freelancers and vendors located around the globe, VA Platinum was struggling with off-the-charts money transfer costs and uncertain delivery time.
Instarem is enabling VA Platinum to facilitate cost-effective and timely international payments at a fraction of the cost charged by other money transfer services.
"Before reaching out to Instarem, when we were transferring with another money transfer service, the fees were off the charts. And we just didn't have confidence in the time frame either. We had to sometimes wait for 5 to 6 days for the transfers to go through." – Brian Jones, CEO, VA Platinum
The challenge
Expensive cross-border payments & transfer limits
Making international money transfers should be simple and transparent. Sadly, the reality is far from that. While traditional cross-border payments are known to be extremely expensive and time-consuming, several digital platforms too charge high fees and sneak in a lot of charges without even giving the customer the actual break up. To top it up, they charge a higher fee for higher transfer amounts. As a result, businesses lose a large chunk of money while moving money across borders.
Tedious reconciliation process
Another common issue that plagues the international money transfer industry is the uncertainty around transfer time. This in turn adversely impacts the bookkeeping and reconciliation process. Any mismatch in a transaction means the company has to resort to manual reconciliation, which is tedious and time-consuming. At a time when optimisation of resources is the key to survival, a robust invoicing and payments system that will reduce bookkeeping and reconciliation overheads and offer real-time transaction visibility can prove to be an asset for a business [1].
Lack of transparency around transfer time
Most companies that send money overseas do not have any visibility on transfer costs and delivery time. Nor do they have any clarity on the amount that will be received by the beneficiary. Instarem's competitive and transparent fee structure, along with real-time tracking of transfers makes overseas transactions simpler and more convenient for both the sender and the receiver.
Why did VA Platinum choose Instarem?
Instarem's innovative platform allows VA Platinum to create a robust payment infrastructure for making payouts to freelancers around the world.
After integrating Instarem's solution, VA Platinum can now:
Transfer higher volumes much faster, at a much lower cost
Expect same-day payouts with 24/7 processing
Save more on small and large cross-border payments
Enable multi-currency fund transfer to freelancers with multi-pocket/wallet spend features
Control FX conversion rates on cross-border transactions
How can Instarem benefit other businesses?
Here's how your business can also benefit from Instarem's payment solution:
Increased scalability and better global reach
Instarem's network in over 100 markets, 65 in real-time, helps bridge currency borders, empowering SMEs like VA Platinum to leverage global reach and tap into international growth opportunities. Businesses can unlock revenue streams in new markets, receive payments seamlessly and enhance their competitive edge. With the ability to send payments faster, VA Platinum can now boost its cash flow and achieve scalability.
Enhanced relationships with customers
Sending payments in the freelancers' preferred currency becomes simple with Instarem. With Instarem's Send solution, businesses can make payments in 60+ countries with access to major foreign currencies like USD, EUR, GBP, AUD, SGD and HKD. The ability to send fast payouts and keep track of all transactions with ease is an added advantage for businesses working with international vendors and freelancers.
Secure transactions
With Instarem's secure payment rails, payouts are fast, unlike bank transfers. The DSI compliant platform offers end-to-end encryptions for all transactions, so businesses can rest assured that their transactions are safe and protected against fraudulent activities.
"I would recommend anyone who is any other money transfer company to at least give Instarem a go because my experiences have been great, and I feel like I'm a tough task master when it comes to these things. So, I'm really pleased. I think many others will be pleased as well, if they give Instarem a go." – Brian Jones, CEO, VA Platinum
More about Instarem
Instarem is a leading digital cross border payments platform that enables consumers and SMEs to send and receive international money transfers conveniently and securely. With our network in over 100 markets, 65 markets in real-time, Instarem is setting a precedent in bridging currency borders by making global money transfers quick, easy, and cost-effective. We are a trusted licensed service provider with licenses in Australia, Singapore, Indonesia, Japan, Hong Kong, Malaysia, India, UK, US, EU, and Canada.