11 business traveler tips that you should know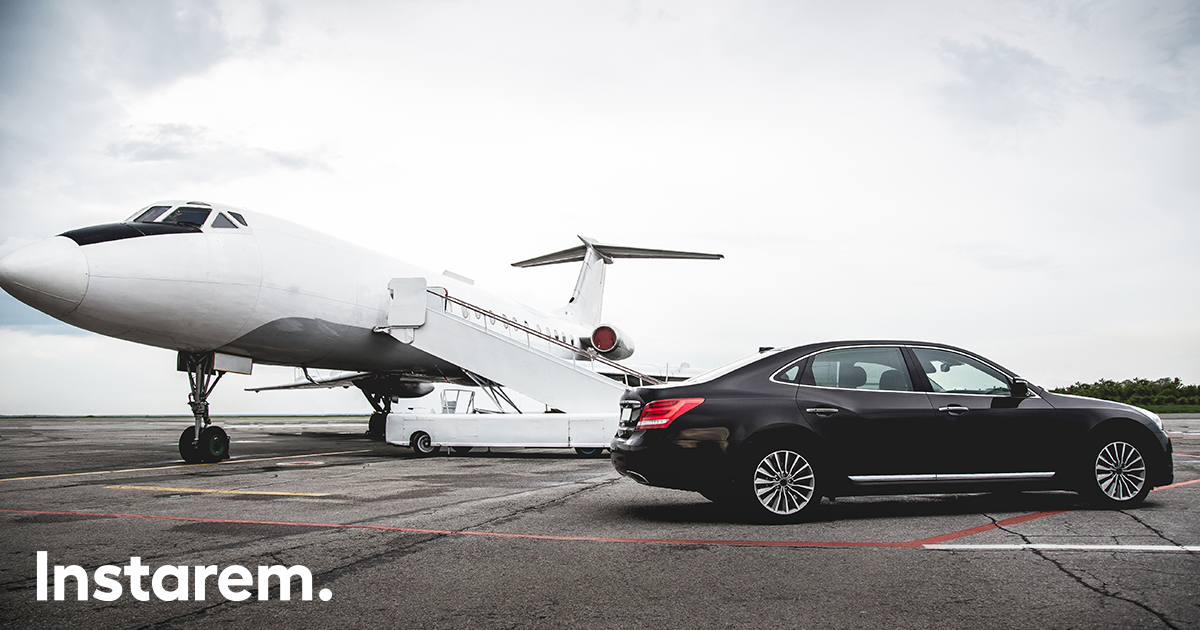 Ah, business travel sounds like a blast – touring and working at the same time should be a picnic, right? Wrong!
Living out of luggage can soon grind you down, and on top of that, between worrying about your baggage going through security checks, dashing between different places and engaging in endless meetings and gatherings to meet important people – well it's only natural that all you'd want to do is curl up in a ball in your hotel room for the rest of the trip!
If this sounds like something you're currently experiencing or about to experience, then why not try some helpful business travel tips. Sure, they won't ensure any sort of happy outcome with all your flights and such (if only!) but at least it will make things that little bit more bearable for you.
Pick one airline or carrier alliance
Sure, buying from Agoda or any other flight comparison site appears to be an awesome way to save money on airfare — or so it seems!
If you really want to get the most bang for your buck, concentrating on flying with one airline or alliance means that you'll get the mother-load of frequent flyer miles and upgrades. And if that's not enough, don't forget to get their credit card too — yep, that same annual fee comes back to haunt you – but spending a bit of extra time swiping and tapping for groceries or rent more than pays for itself with the extra miles.
Don't forget to get an aisle seat- you get to stretch those long legs of yours. Who needs a roomier seat when you can stretch and move like no other? Sure, some may consider it the less glamorous route but it's the one that saves money!
Join a hotel loyalty program and stick to it
The benefits of joining the hotel company's loyalty program are too good to not take advantage of. After all, it's not a crime to get the best rate when you book – especially if you're planning on staying at their hotels a lot! Plus, the more you stick with them and build up loyalty points, the better perks and upgrades you'll get.
A key tip when it comes to staying at hotels is to check which side of the building your room will be facing. Is sunlight shining through your curtains in the morning? Ask for something further away from said sunrise side.
Unfamiliar weird noises sounding off in your room? Request one farther from the street or parking lot! And if you're easily disturbed by noise while sleeping, bring along an eye mask and earplugs just in case. That'll surely keep your sleep sound throughout the night!
Not a fan of lounging around in the hotel room? Why not pick one with a gym or a pool – so you can get on with those fitness goals without missing an opportunity to rack up points from your loyalty program.
Keep your eyes peeled for potential pitfalls as well; make sure to double-check those unsuspecting room service add-ons at checkout. And for heaven's sake, don't be crazy pants and attempt that 5-hour night drive after coming home from abroad on 12 hours' worth of flights; trust us, you'll reach your destination in one piece if you bite the bullet and splurge a little on a hotel so you can rest easy and get there safe the next day.
Pack more than one bag
Packing for a trip is definitely tedious, but packing for back-to-back trips? That's a nightmare! You'll save time and avoid headaches if you always keep an extra bag packed so you can jet off at a moment's notice.
But don't settle for a cheap knockoff – be sure to buy quality bags that meet the size requirements and offer features like wheels so you don't have to lug your bags around during those last frantic hours before takeoff. Yes, it might cost more upfront, but believe me, you won't regret it when compared to the stress of having to rush out to buy a bag in the eleventh hour!
Packing cubes and cadence capsules
Who would have thought packing cubes could be so revolutionary? Without them, how would a person stay organized while traveling? No one should ever have to fumble around in their suitcase at the last second, desperately searching for the only pair of clean socks they brought.
Packing cubes can allow you to confidently put your clothing into neat little containers and stash them in dressers! And if you're really feeling ambitious and plan on flying back-to-back, then pack duplicate sets of underwear, socks, and other quick-drying clothing so you can efficiently wash, dry, and repack your stuff between flights.
You should also thoughtfully consider duplicating your toiletries so you can easily switch them from bag to bag – Cadence capsules are great for this purpose as they contain an entire skincare routine in one compact package.
Portable travel steamer is a must
Being a business traveller has its perks, but more often than not, it means dealing with wrinkly clothes after hours of being stuffed away in a suitcase. While cotton and linen may help to reduce wrinkles, they are simply no match to the effectively wrinkle-free garment that you'll receive if you invest in a portable travel steamer. Not only will your clothes be wrinkle-free but it's small enough to keep tucked away until needed.
Let's also not kid ourselves here – take an extra 1-2 days of business wear at the start of your trip; you never know when needing it will come in handy.
Know what foods "roll the dice" …
Getting sick is the last thing you want – unless of course, you're feeling daring and want to test your luck. That Arby's roast beef sandwich calling your name when you step off the plane? Pass. Raw fish from that fancy sushi place by the hotel? Not worth a few days of feeling ill. The spiciest Thai or Indian dish in town? No, thank you!
After all, the only thing worse than being stuck in an airport miles away from home is being stuck there with a head and stomachache!
When eating out, stick to the safe hotel dinner of a club sandwich and the continental breakfast with coffee and orange juice for breakfast – no getting cute about what you order. Better yet, guard your digestive tract by opting for bottled water instead of tap water whenever possible. And in case anyone was wondering, the 'international airport' hangover isn't worth it so skip the alcohol on board – club soda/sparkling water is sure to save you here!
Bring anker chargers and some entertainment along
Anker charger might just be the hero we all need when planning our travels. Not only do they provide awesome chargers that can adapt to anyone's needs with both USB-C and USB-A options, but they also prepare us for those 'just in case' situations by providing multiple charging options.
Say goodbye to frantic hunts for an outlet or duplicate chargers, with Anker Make sure you have all your devices and equipment chargeable with USB! Now, you can finally bring along your book, phone and Nintendo Switch without worrying about getting them all charged up on your journey – thank goodness!
Snacks and utensils
Life on the road can be tiring, but sometimes you just need some alone time to recharge and eat. To make sure your business trip is a "culinary experience," why not choose your favourite snacks to take along for the ride? And don't forget about the must-have spices and condiments! Pack a travel bowl, cutlery, salt, pepper, and hot sauce — essentials for any travelling connoisseur.
Then, with a little bit of elbow grease and a whole lot of optimism, you'll be able to enjoy your meal! Just make sure you bring a dish towel and bottle of dish liquid – that way you can clean up quickly and get right back to your trip without running around looking for a sink.
Get a good quality work bag or backpack
Time to give up those tattered hand-me-down book bags and invest in something worthy of the modern, 21st-century worker?
Not sure if you've noticed, but hauling around a bag of bricks every day can be a bit tiring. So why not treat yourself to a good quality work bag or backpack? Not only is it better for your neck and shoulder muscles, but it'll help make a great first impression when you arrive at the office looking more professional than ever before. You will also save yourself money on chiropractor visits. What's not to love?
Plus, if you can manage to squeeze all your belongings into one bag, get ready for the life of luxury – you'll be able to breeze past those laundry-bagging tourists and waltz through security smooth as butter.
Pick comfortable shoes
Comfort should be a top priority – but many people forget that shoes play a huge role in that. Sure, you might have the comfiest blankets, pillows and loungewear, but if your shoes are causing you pain and discomfort then what's the point?
To avoid blisters and agony, invest in some well-made comfortable footwear that you can slip into no matter where you go. Whether it's fancy heels for a night out or simple flats and flip-flops to lounge around in while exploring the city – pick something that'll have your feet singing praises all day (in other words, don't skimp out on quality!). Oh, and don't forget shower shoes! Nobody wants their feet coming into contact with whatever ancient creatures may lurk on the hotel room carpet.
Plan ahead for emergencies
Trying to cut it too close with airport transfers is always going to put a damper on your trip. You can't get off the plane, grab your bags and be out of the airport in only 25 minutes – not unless you have some kind of superpower that defies normal human speed. Plus, it's also a surefire way to turn an exciting adventure into one big anxiety attack. So stop putting yourself through that torture and make sure you leave enough time between flights so you don't have to worry about running late. It isn't impossible, it just takes some planning ahead!
Before you go…
Flying may have its rough patches, but it pales in comparison to the stomach-churning turbulence of financial exchange.
With Instarem's services, no more fear of unexpected fees or unpalatable exchange rates hitting you mid-flight and leaving you feeling queasy – at least on the money front.
Instarem helps you send money abroad to over 60 countries.
*Rates are for illustration purposes only.
With our simple platform, you can make a transfer in just a few clicks. Plus, we offer competitive rates and low fees so you can get the most out of your money.
Download the app or sign up on the web and see how easy it is to send money with Instarem.
**Disclaimer: This article is intended for informational purposes only. All details are accurate at the time of publishing. Instarem has no affiliation or relationship with the products or vendors mentioned.