Cross-border payment: what you need to know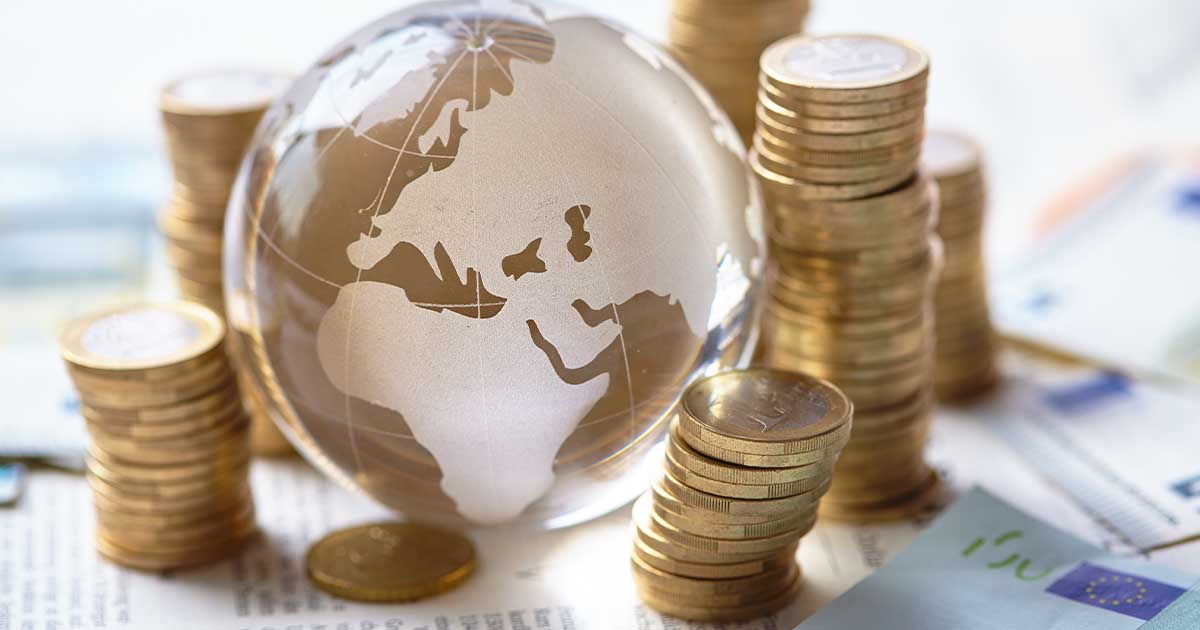 With online shopping on the rise across the globe, the need for cross-border payment is now more critical than ever.
Whether you're an exporter/importer based in Australia or a manufacturer that sells to overseas customers, your business needs a reliable and transparent payment system that can handle multiple currency transactions efficiently and securely.
Challenges of conventional money transfer
Traditionally, receiving money from overseas can be expensive. With banks and other intermediaries charging high fees, you could be sacrificing a substantial amount of your receivables in the process.
On top of that, delays in processing could mean your money may be sitting idle somewhere while you're left waiting for days and your cash flow hurting.
Another major factor in sending or receiving international payments is the fluctuation in currency rates. With the foreign exchange market constantly moving, even minor changes in the exchange rate may spell the difference between profit and loss for your business.
Lack of transparency in transactions is another sticking point that can hurt businesses. If you are only using one foreign exchange provider, chances are you are paying too much without you knowing the real cost of the transaction.
The lack of transparency in fees could also mean that you are paying more in international transactions. Without the ability to compare different rates, you could be paying too wide margins.
Benefits of an efficient cross-border payment system
In today's world of digital transactions where technology is enabling real-time online payments, it pays to choose a cross-border payment systems provider that will be your business partner as you grow your global presence.
Top six things to consider when looking for a cross-border payment provider
When considering which cross-border payment provider to partner with, it will be helpful to consider the following critical points:
Multiple currency capability
With more Australian companies doing business with international clients and suppliers alike, you need a cross-border payment system that will allow you to receive and send multiple currencies. This will ensure an efficient and speedy payment process whether you're receiving payment in Euros, US dollars or sending payments in Thai baht or Singapore dollars.
A cross-border payment system can help widen your market reach and help boost the efficiency of your cash flow. It's also useful in making quick and secure money transfers to your international suppliers. Make sure to use a cross-border payment provider that allows multiple currency conversion to facilitate international transactions.
Real-time transactions
Global financial markets are moving to real-time transactions where you can see payments almost within seconds, not hours or days. Remember, delayed payments mean a dent in your cash flow. Choose a cross-border payment provider that can deliver real-time transactions.
Safe and secure platform
With the increasing preference for online shopping and e-commerce transactions, the threat of fraud and illegal transactions is also rising. When you're choosing a cross-border payment provider, it is best to put extra effort to ensure that the platform is safe and secure.
Competitive exchange rates
Given the liquidity in the foreign exchange market, it is best to shop around and pick a cross-border payment provider that offers the most competitive currency exchange rate. Bear in mind that even a small movement in the forex market may affect your business profitability.
Transparent fees
With technology and digital apps pushing transaction costs lower, you should choose a cross-border payment partner that offers transparency – both in their processes and procedure, speed of transaction and most importantly in fees. With your ability to compare different platforms, pick one that can give you peace of mind knowing that you're not overpaying in unnecessary fees.
Easy to use platform
As you need to focus on growing your business, you need an international payment system that is easy to set up, efficient and easy to use. You need a system that will enhance the efficiency of your business operations while giving you as much control and visibility on your payments, receivables and cash flow.
With the forecast growth of online shopping and global e-commerce, it is now more critical than ever for your business to use a cross-border payment system that will help you stay competitive.
If you're only using banks and other traditional financial institutions for your foreign exchange needs, now is the time to look around, compare different providers and choose one that will grow with you and your business.
Need a payment solution? Sign up for your free Instarem account today.