Diwali 2023: List of best gift ideas for family & friends during this season of gifting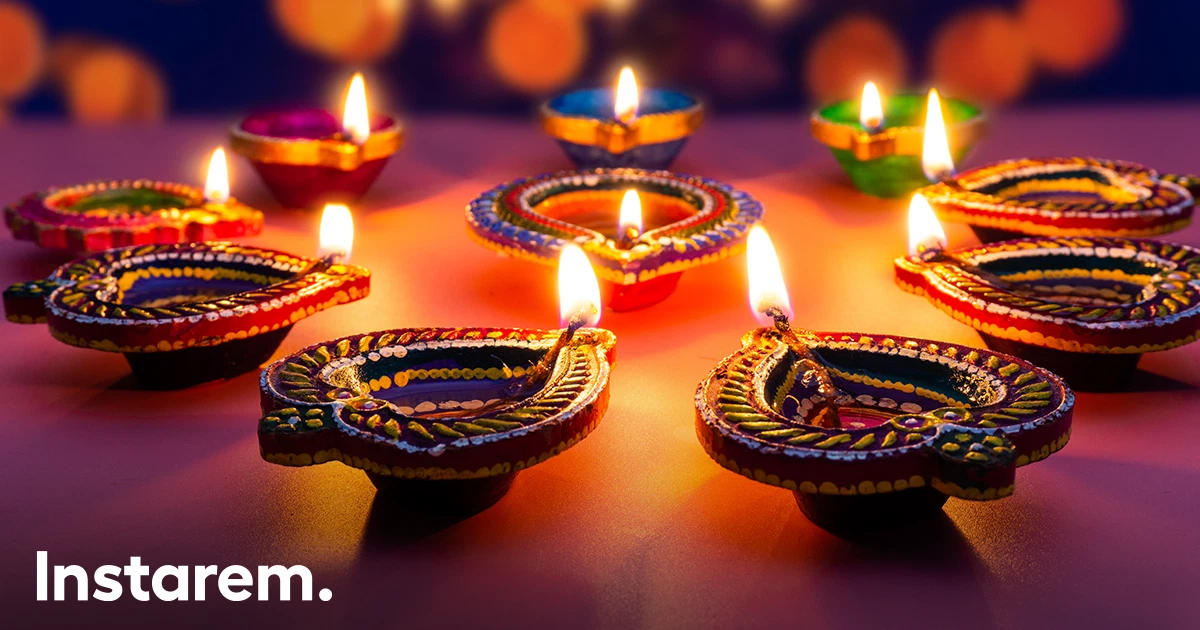 The months before the year ends mark a flurry of festivities for people across the globe. On 12th November 2023, Indians around the world observe Diwali — the festival of lights. Revellers mark the festival, signifying the victory of good over evil, by exchanging gifts, lighting firecrackers, and merrymaking with food and drinks.
However, with the current restrictions in place, meeting friends and loved ones in person may not be encouraged. No worries! You can always send gifts their way. With Diwali coming soon, we have for you a selection of beautiful gift ideas. Starting from jewellery, dry fruits, and traditional sweets, we have something for everyone.
Diwali Gift Hamper

: This hamper contains a variety of delicacies like wafers, almond chocolates, cookies, and crisps. Two selections of wine are available as well.
Traditional Indian Sweets: Traditionally made in Indian homes, these packaged ready-made delicacies are just as good. You have the option of selecting from a variety of festival favourites, such as Besan Laddu and Kaju Katli.

Hindi Name Jewelry

: You have a choice of different plating available from gold and silver to rose-gold for these personalized jewellery. What's more, you can choose different languages for the name.

Organic Lavender Henna Cones

: These lavender-infused henna cones are organic and great for both amateurs and professionals. Mixed with pure essential oils and rose water, the cones not only leave a prominent stain but are gentle on the skin too.

Tea Sampler Box

: Perfect gift for the tea-lover family member or friend, this Chai Sampler Box contains a fine assortment of various types of tea. Whether they like Chamomile or the classic Earl Grey, there is one for everyone.
Candle Set: Scented candles are a perfect present for every occasion. Available in three scents, these Burberry Candles have a beautiful aroma and the faint soothing scent gives a feeling of calmness.
Seasonal flowers: A fresh bouquet is a perfect present for the auspicious occasion of Diwali. You can pre-order them and opt for delivery on Diwali, so the flowers stay fresh.
Overnight Oil Elixir: Perfect for all skin types, these elixirs leave the skin feeling soft and glowy. The Lavender oil, avocado oil moisturizes the skin and gives a fresh and supple look. What's more, the aroma also acts as a stress reducer.

Spice Set

: Artisanal Spice Gift Sets can be an apt gift for someone fond of cooking. These spices are free of MSGs, other preservatives, and added colourings. All products are gluten-free and vegan-friendly.
Set of Neem Comb: The Neem wood combs are ideal for de-tangling wavy or curly hair. Coupled with a

hair mask

, this can make a great Diwali present.

Rangoli Mandala Circular Floor Puzzle

: The floor puzzle is best for the young members of the family. It comes in a rangoli shape and has forty-eight pieces in total.

Diwali Craft set

: The Diwali special craft box comes with three activity sets for making lanterns, rangolis, and stickers.
Ready-to-eat Indian meals variety pack: The ready-to-eat meal pack has pre-mixed masalas and are ideal for someone too busy to cook.
Or, sending them money so that they can buy something they like
I
f sending parcels and presents is a hassle, the next best option is gifting them money. You might have friends and relatives staying and working abroad. Let your loved ones know that you are thinking of them this holiday season.
So, what are the ways to send money overseas?
There are multiple options right at your fingertip.
Bank transfer – Perhaps the most widely used option, most banks offer wire transfer but they tend to be more expensive than money transfer providers. Generally, bank transfer is deemed more secure and reliable, probably trusted by most when it comes to moving a significant amount of money.
Money transfer providers – An international money transfer provider can often offer the cheapest way to send your money abroad. They do guarantee the same level of security and reliability while offering lower transfer fees.
Providers with cash pickup – Some banks and individual providers offer this option. Here the recipient can collect the amount in cash instead of electronic transfer to the bank. Some of the biggest names with the most cash pickup locations include Western Union, MoneyGram, and Remitly.
Cheque and money orders – Also viable options, the only thing you need to do for this option is to draw a cheque stating the account details of the recipient. Once you drop the cheque at the bank, the bank deposits the amount to the recipient's account.
What should you look for before sending money online?
Fees. Each time the provider processes a customer payment they charge a transaction fee. Remember to keep track of how much the provider is charging for each transfer.
Transfer amount. Certain providers specify a minimum transfer value as well as the maximum amount of money you can send. While making a transfer, note how much you can transfer in one go.
Exchange rate markup. Providers sometimes skew exchange rates for a profit. To avoid being charged a hefty fee due to the markup, compare the rate to the mid-market rate and look for the smallest margin between them.
Offers cash pickups. If the recipient can't access money electronically, cash and door-step banking as a contingency measure can come in handy.
Accepts credit cards. Most banks and certain providers allow you to use a credit card to transfer money overseas but it is best to avoid as you will probably need to pay a higher interest rate, higher fee, and not be able to get a competitive exchange rate.
Other payment options. Go for providers that provide flexibility of payment, with the likes of bank transfer, debit cards, credit cards, or PayPal to make any payment.
Currencies supported. Again, before availing of service, check whether the destination currency is supported or not.
Transfer speed. There's a close correlation between speed and cost. For instance, you can perform an instant cash transfer where the recipient can receive the money in 15 minutes but it comes with a relatively higher cost. Do your research well and opt for the transfer speed of your comfort without breaking your bank.
Customer support. Most providers offer customer service by chat, email, phone, or in person. Help can be extremely important especially money is involved here.
Perks. Certain providers provide perks and discounts on the continual use of their payment service. If you are a frequent sender, this might come handy.
Sending money overseas with Instarem
If you are looking to transfer money overseas but are afraid of being charged a hefty fee, fear not as Instarem offers a very competitive exchange rate that is close to the mid-market rate and each transfer comes with a small transparent fee, which basically means you get the most out of all your transfers.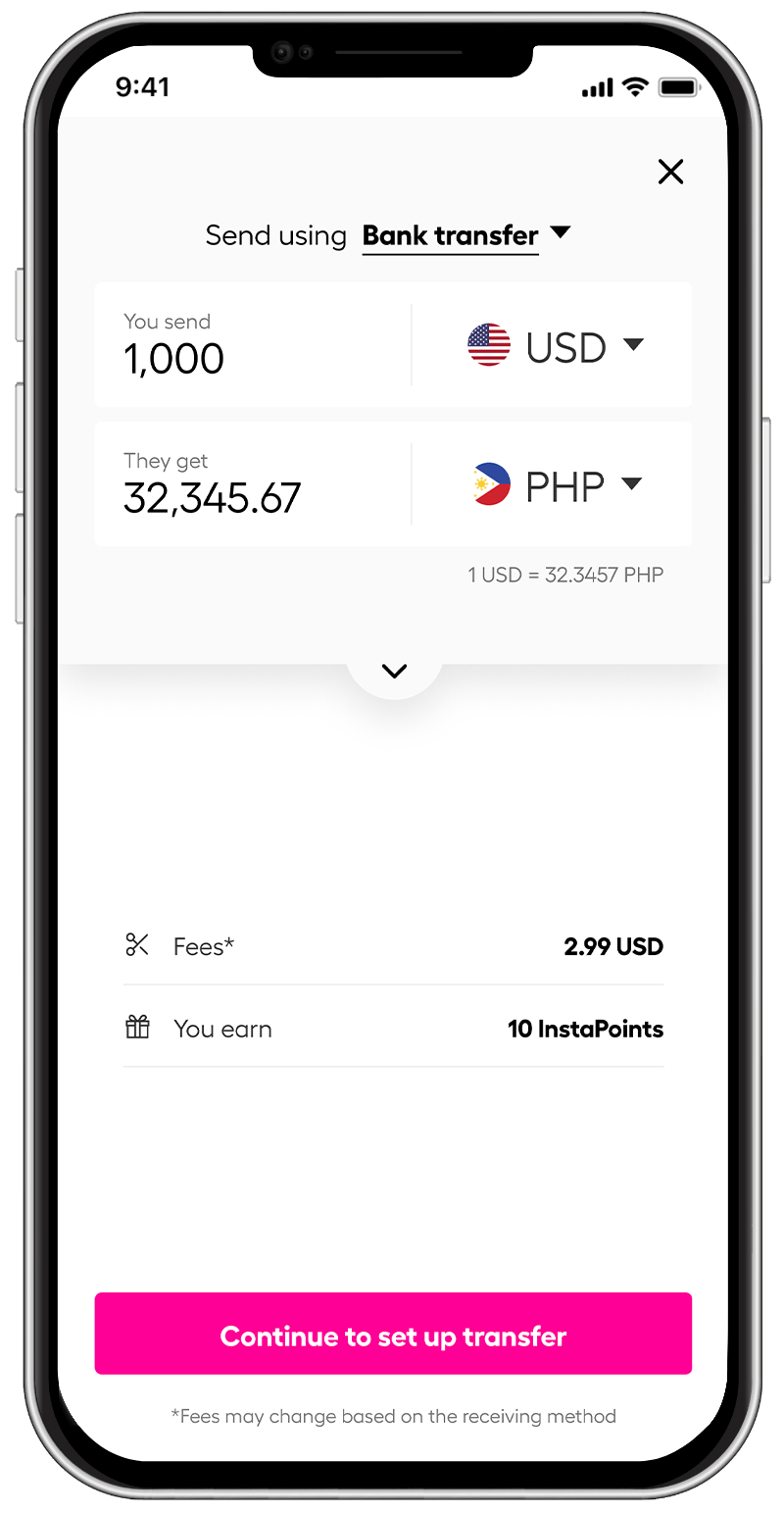 Besides that, you are also entitled to earn InstaPoints when you sign up and start making transactions or successfully referring your friends to explore Instarem. Moreover, Instarem promises fast transfer and your transfer normally arrives within one business day.
Try Instarem for your next transfer.
Download the app or sign up here.
Bottom Line
We have listed all the ways you can ensure that you stay with your loved ones in heart and spirit, even if you are physically apart. With the simple gifting ways we have listed here, you can let them know you are thinking of them.
Disclaimer: This article is intended for informational purposes only. All details are accurate at the time of publishing. Instarem has no affiliation or relationship with products or vendors mentioned.