Father's Day 2023: The best long distance gift ideas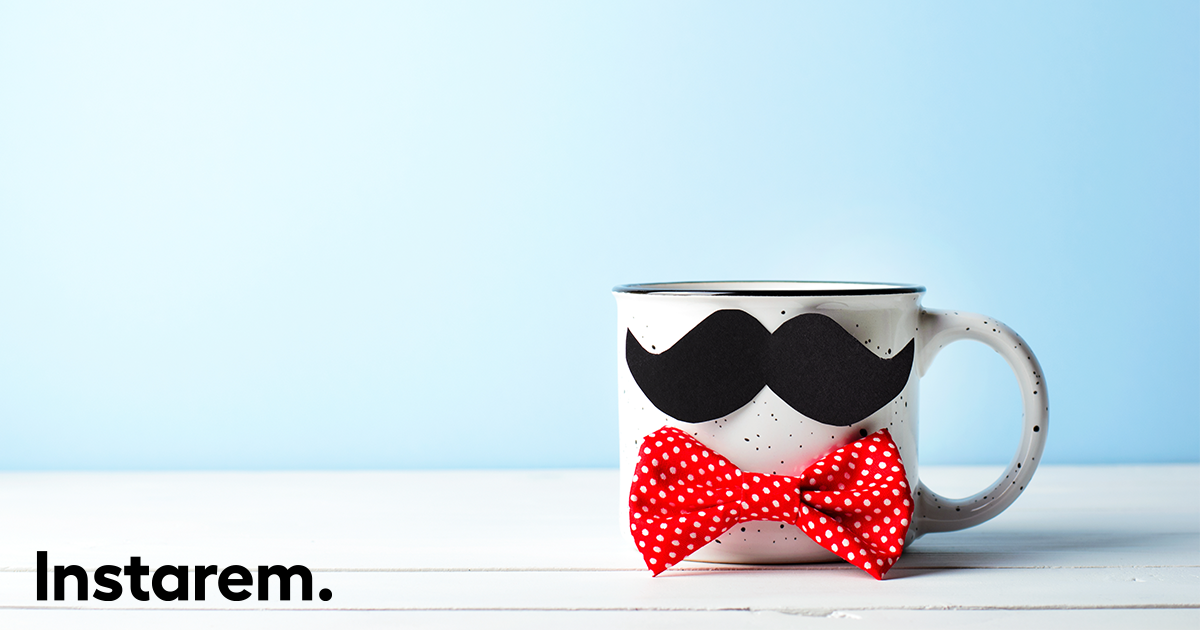 The stereotype of Asian dads often being strict disciplinarians is not made up; many are, but this is because they love their children deeply. From a distance, they may seem tough and unapproachable, but really, they just want the best for you.
As we approach Father's Day, it can be difficult to tell your dad that you care without mentioning those three words: "I love you".
If you're dealing with an Asian dad from a distance, telepathy probably won't work (so don't waste your time). But don't let the stereotype of strictness and unapproachability fool you – beneath the tough exterior lies an ocean of love for their children.
On this Father's Day, cut through the awkwardness of not being face to face with your Asian dad by sending him something that says "I care" in a funny, offbeat way. Showing him that you're thinking of him will make his heart smile no matter how many miles span between you two!
When is Father's Day 2023?
If you've been asking yourself 'What day is Father's Day?' then congratulations, you've come to the right place! This year, Father's Day falls on a Sunday, June 18th, 2023. With the third Sunday in June fast approaching, it's time to start planning a special way to celebrate your dad – that is if you belong to the exclusive club of over 50 plus countries that celebrate on the same day.
Is Father's Day celebrated on the same date in every country?
Different countries tend to have their own dates for the occasion, so make sure you double-check when it is before you buy your presents. In Australia and New Zealand it's early September, while in Scandinavia it falls slightly later in November – don't forget about them otherwise, your Dad might end up as one of those awkward people who still have their Christmas tree up come February!
To avoid a familial faux pas, take care to ensure that everything is ready for the big day and that your hardworking dad has been properly celebrated on the right day.
Every expat has this problem: How do I make Father's Day special?
With the rise of international living, how do you make sure the day of appreciation gets top marks while you're away from home? Whether you're sending out greeting cards or planning a surprise visit, Father's Day is no different.
For the intrepid expats looking to send their far-away dads a meaningful gift, here are some gift ideas you should consider.
Buy a local gift and send abroad
Buying a local gift to send abroad is the perfect way to show how much you care. And it couldn't be easier – no need to invest in expensive air freight.
For example, Australia has Tim Tams, Singapore has Kaya (coconut Jam), and Malaysia has the ever-popular White Coffee.
And don't worry – these types of souvenirs are lightweight and non-perishable, so you can send them to anyone overseas. Plus, it is also the perfect way to give your dad a little taste of your new home – after all, while he might not be able to fly down there himself, you can still bring the flavour to him!
Care package
A care package for your dad? The possibilities are endless! Try packing a gift basket filled with his favourite snacks, books, and a funny mug.
Not only will it show him how much you care, but it could possibly bring an extra smile to his face (you know he needs them). Remember to include a touching card that expresses why you love your dad and the reasons why he's the best one around. He'll be sure to appreciate it!
Subscription Box
If you're looking for a great gift for your old man, why not give him something that he can enjoy all year long? A subscription box could be the perfect thing – imagine how cool it will be when your father has access to all the latest tunes on Spotify, the newest films with Disney Plus or an endless supply of movies and shows with Netflix.
And there's even more: with Disney Plus, you and your old man can watch together in harmony as you both stream shows and movies simultaneously, making it a great bonding activity too!
If you think there is too much tech involved, you might want to consider a beer subscription.
Dad's and beer have gone together like rock and roll for generations. Now, it just got even easier for Dad to become a beer connoisseur with subscription beer packages. With different beers being delivered to him every month he can sample brews from around the world and build up his own beer knowledge.
Invest in his hobbies
Is your dad a fan of sports, from golf to fishing? Before you blindly buy the latest set of golf clubs or the newest fishing poles this Father's Day, why not take a peek at his wish list instead?
Chances are he already has one with his favourite gadgets and items all picked out, so you aren't gambling on whether he's going to like your present or not – it will definitely be something he loves! Sure, it takes the surprise away but hey, it's better than wasting money on something that is unappreciated.
Give him a call
If you were trying to figure out the best way to give your dad a call without breaking the bank, then you should look into utilizing one of the free calling apps available in Asia. Of course, it may be difficult teaching your dad how to do something new with technology. The potential for frustration and confusion seems almost inevitable! Still, with some patience and a firm but gentle hand, maybe you can help your tech-challenged father learn a few tricks.
Besides, connecting with family over long distances is an invaluable experience. That way when it's time for lunch or dinner in your part of the world, you can Facetime each other. Then again, fathers sometimes yearn for a company on their special day even if it means being miles apart – so this could be a great opportunity for you two to catch up!
Send money home
Father's Day doesn't have to be limited to the borders of your home country.
Sure, you can still send him a card and make a heartfelt phone call, but sending money home through Instarem would surely be one of his favourite gifts.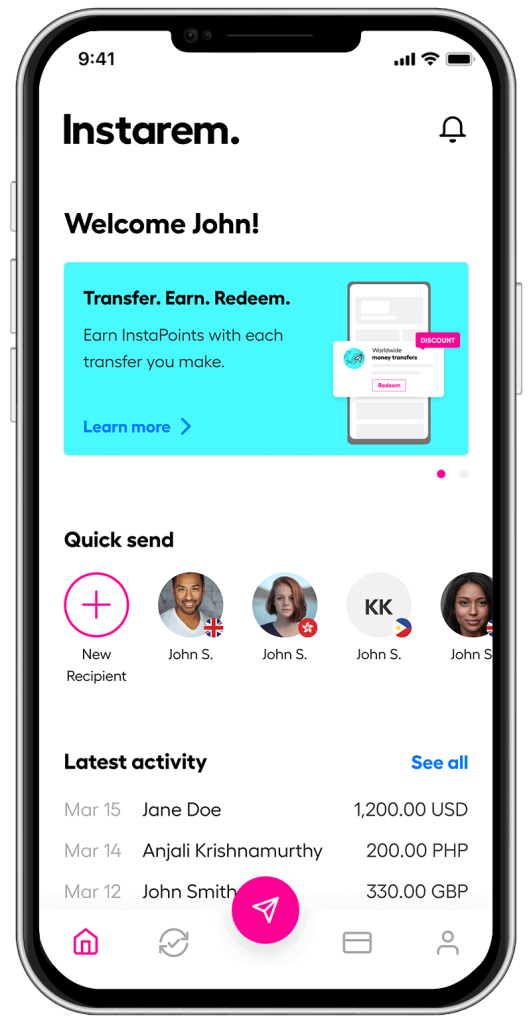 This way he can buy whatever he wants – whether it's something for himself or for someone else in the family! Plus, you don't even have to leave the comfort of your own home to do it.
With no hidden fees and competitive exchange rates, we make it easy to send money overseas. Try Instarem for your next transfer by downloading the app or sign up here.
*Disclaimer: This article is intended for informational purposes only. All details are accurate at the time of publishing. Instarem has no affiliation or relationship with products or vendors mentioned.