10 festivals of Nepal that you should not miss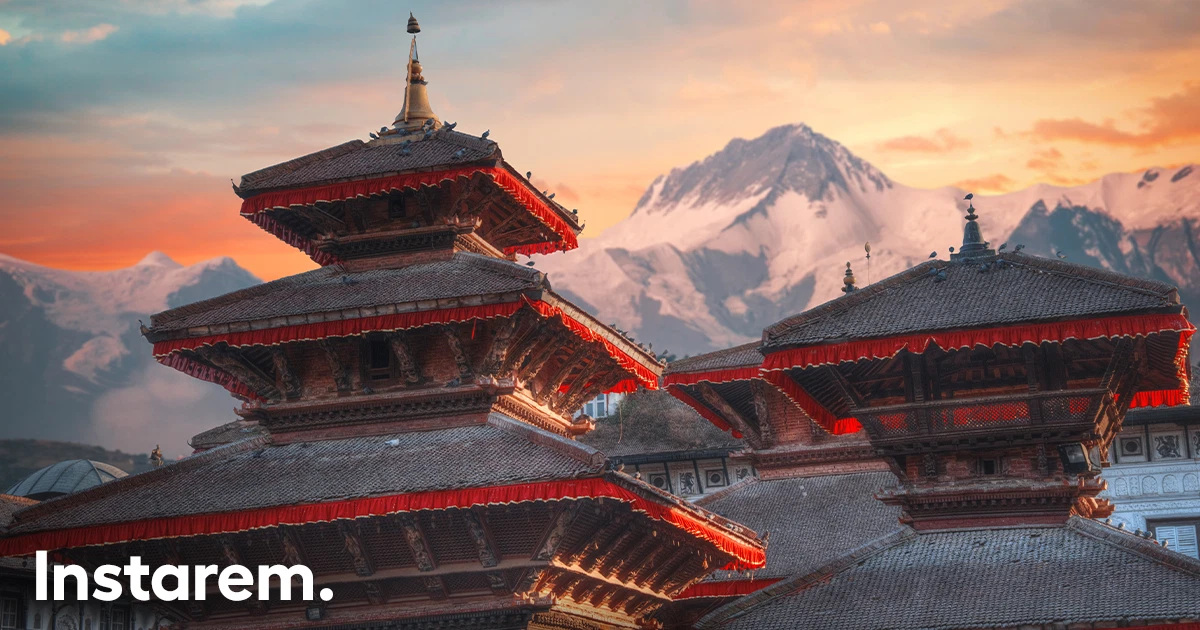 Nepal is a vibrant country, with each of its festivals reflecting the unique culture and traditions of Nepal. Breathtakingly beautiful and filled to the brim with excitement, these festivals offer people an opportunity to have fun while celebrating their culture.
The array of events ranges from vivid horse parades to dazzling music performances, giving spectators a glimpse into the hearts and minds of Nepalese people. From the Holi Festival of Colours to Indra Jatra, celebrations reflect the strength of tradition while being open to new ideas that bring understanding and improvements between societies. It's impossible to witness all the incredible celebrations in one visit, but experiencing any one of them is sure to leave you in awe!
Losar
Losar, the most important festival in Nepal, is a two-week celebration filled with customs, rituals, and exciting activities. Every year Losar brings people together to provide joy and laughter. The date changes annually according to the lunisolar Tibetan calendar but always falls between late January and early February.
Losar serves as an opportunity for the citizens of Nepal to honour their traditions and give thanks for good blessings by visiting family members, attending special puja ceremonies, cleaning houses and preparing sumptuous feasts.
In addition to that, there are quite a few festive games and engaging competitions like singing, dancing and even sports competitions between different villages that play a large role in making this event so much fun! There is no better way to mark the beginning of another incredible year than with Losar!
Bisket Jatra
Commonly known as the New Year of Nepalese – Bisket Jatra is an exciting festival celebrated annually in Bhaktapur, Nepal. This festival has been observed for over 1400 years and is of great spiritual significance to the Newari people who live in and around Bhaktapur.
People celebrate this festival by taking part in various rituals, such as the chariot procession of Lord Bhairab, rolling a giant chariot wheel through the city streets to appease the gods, and lighting traditional oil lamps.
The jubilant atmosphere of Bisket Jatra is further enhanced by food stalls, parades featuring drums and dancing, and cultural performances. Every year, this vibrant event takes place during the first week of the Nepali month Baisakh (late April or early May). So if you happen to be around that time in Bhaktapur make sure to join in on the festivities!
Gai Jatra
Gai Jatra is an amazing festival celebrated in Nepal to commemorate the dead! It's a lively celebration and sometimes strewn with humour, even in such solemn times. This festival falls annually in August and goes for a weeklong, with people celebrating by dressing up their cows or little boys as cows in costume parades that meander through the streets of Kathmandu.
Every household who has lost someone during the year is expected to participate by sending out one family member – regardless of age – dressed up as a cow to join the procession, with each cow being decked out in traditional garb and given cross-cultural Indian bangles.
It's an incredible sight to behold! People also have fun engaging in various cultural activities, like carrying umbrellas around or playing musical instruments, while remembering their recently departed loved ones. While this festival may have sad underpinnings, it is indeed a beautiful tribute to those who have passed on.
Teej
Teej is an important and colourful Hindu festival held in the holy month of Shravan in India – usually happening in July and August. Celebrated all over the country, Teej is primarily observed by married women for their well-being, marital bliss and long life to their husbands.
On this day, women dress up in traditional fineries like colourful sarees and deck up with vibrant bangles, tikas and jewellery. They sing praises of Goddess Parvati & Shiva while also participating in thoughtful acts of purification such as fasting and visiting temples.
The festival mainly involves earthen pots filled with water and mango leaves which are then hung from the branches of sacred trees known as peepal or banyan trees – a symbolic representation of divine union that draws blessings for a strong marital bond. It's an occasion for unabashed cheerfulness, and delicious feasts that show how joyous festivals can bridge social divides through communal celebration.
Janai Purnima
This is a festival that brings people together to connect with one another in a very special way. It takes place every year on the full moon day of the Nepali month of Shrawan (July/August).
During Janai Purnima, people tie sacred cotton threads around their wrists as a symbol of unity and protection from negative energy. This thread is called "janai".
The event also includes prayer ceremonies at temples and traditional family gatherings for food and celebration. Everyone wears ethnic attire known as "daura suruwal" and participates in festivities that embrace the cultural diversity of the country.
Traditionally, this festival reinforces values of love, peace, harmony, and brotherhood; ultimately bringing happiness to all! Celebrating Janai Purnima is an incredible experience that you should definitely not miss out on!
Maghe Sankranti
Maghe Sankranti is an incredibly important holiday to the Nepalese people. Every year around mid-January, families from all over the country gather together in celebration of this festive occasion. It marks the end of an especially cold winter and typically occurs just before the start of a new solar year.
While some activities surrounding Maghe Sankranti may vary according to the region or religious tradition, most involve gathering with family, friends and loved ones for communal feasts and exchanging gifts.
In recent years, people have also been participating in Pajarapaana—a ritual bath that is said to be spiritually purifying and comes right before the beginning of spring. This special event is one that Nepalese people look forward to celebrating every year—filled with joyous gatherings, shared meals, meaningful rituals, and happy memories made with family.
Dashain & Tihar
Dashain and Tihar are two of the most prominent festivals in Nepal. Every year, people celebrate the start of autumn by paying respect to their elders with the Dashain festival and worshipping nature with the Tihar festival.
On Dashain, family members gather together and exchange blessings with each other. Meanwhile, during Tihar, households honour the cow, crow, dog and goddess Laxmi – symbols of peace and prosperity – by offering them garlands and flowers.
Plus, every night there is a special jubilant celebration full of lights, music and joyful dancing! Dashain usually takes place in late September each year and lasts for six days, while Tihar follows soon after around early November for five days. Celebrating these amazing festivals is truly a vibrant and fantastic experience for everyone involved!
Buddha Jayanti
Buddha Jayanti is a beautiful festival that celebrates the birth, enlightenment, and death of Gautama Buddha. This meaningful holiday marks an important stage in the life journey of one of the world's most influential spiritual figures.
Every year, the event arrives on a full moon day in the month of either April or May, depending on the lunar calendar.
Hindus, Buddhists and believers from many other countries gather together to commemorate this special day. People enjoy eating delicious traditional foods and sharing thoughtful gifts with their relatives and neighbours.
In addition to exchanging pleasantries and memories about Lord Buddha, Hindus pray for the end of suffering and the attainment of peace for all living beings in the universe. As a symbol of their joy and devotion, followers adorn temples with colourful banners, festoons garlands and light lamps on this auspicious day.
Holi
Holi in Nepal is an exciting experience full of vibrant colours, joyful celebration and deep reverence. Taking place during the Nepalese month of Fagun, this springtime festival honours the changing seasons and celebrates new beginnings.
During Holi, people gather together to observe traditional Hindu customs, exchange blessings and shower each other with brightly coloured powder. As they do so people laugh, dance and celebrate the day – remembering that although life may have its difficulties, today is a time to create happy memories together.
The vivid colours symbolize new beginnings and are a reminder to be kind and accept one another despite differences in opinion or status. There's no better way to embrace the spirit of Holi than through carefree love, gratitude and peace!
Before you go…
It's tough being away from home, especially if it means that you're missing out on all of the action back at home, like festivals.
Thankfully, there's Instarem to make sure that you don't lose out. They make sending money to loved ones back in Nepal incredibly easy and affordable – so much so that you can even pay for the festival clothes your family wanted or give a nice little sum as an offering!
Instarem is the perfect way to bridge that distance between us and our families back at home, and stay connected with them even during festivals season.
Try Instarem for your next transfer.
Download the app or sign up here.
*Disclaimer: This article is intended for informational purposes only. All details are accurate at the time of publishing. Instarem has no affiliation or relationship with products or vendors mentioned.