Sending your kid to study abroad? What parents need to know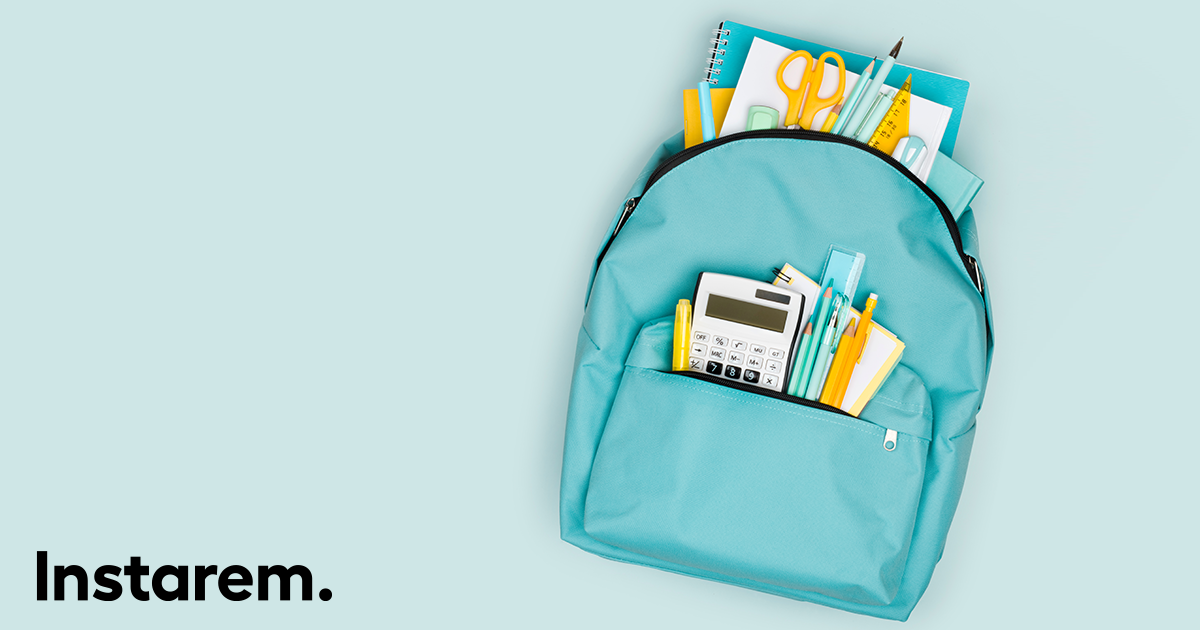 With so many questions such as how old do you need to be to study abroad, what will their living arrangements be like and most importantly, how safe will they be, it's no wonder that sending your child out into the world can cause sleepless nights.
However, these are all understandable considerations but should not override your child's dreams.
In this article, we can provide you with guidance that might just ease the worries and let your loved one explore the world without the fear of encountering any difficulties.
Run safety checks
Sending unaccompanied minors overseas can be extremely stressful for parents; however, there are several factors that can help to allay fears and ensure the safety of your child.
Choosing a country with a lower crime rate
Researching the host country's customs, laws and embassy locations will provide valuable insight into the culture and environment your child will be living in.
Knowing the reputation of the university
Reputed universities will have student safety as a priority and often provide guidance for unaccompanied minors in their orientation programs.
The host country's consular website provides detailed advice about individual countries along with health information and travel warnings that should always be consulted prior to travelling abroad.
Parents should use this guide to assist them in making an informed decision about sending unaccompanied minors overseas.
Prepare your child
Talk openly with your child about responsible drinking. Make sure your child has enough of their necessary medication, carries basic documents and contact info, has a plan in place for financial help in case of loss or theft, and a backup plan if they feel unsafe during their stay.
Talk to the international safety experts of your chosen program or institution
Get more information on measures taken to ensure student safety while abroad.
Stay Connected
Staying connected with your child while they are studying abroad can be a daunting task, as the effort to stay in regular contact takes conscious effort.
Conduct regular checks
Make sure to check in with your child about their accommodations and familiarize yourself with their surroundings; this creates an extra layer of security for both parties. Additionally, keep an open line of communication so that everyone knows how their loved one is doing at all times; this way, you can always trust that they are safe during their travels.
Prepare for homesickness
Far from home, familiar surroundings, and the comfort of family, children may feel overwhelmed and disconnected in unfamiliar countries.
The good news is that parents can provide emotional support early on which often prepares them better to cope with the feelings of homesickness once they arrive. Taking some extra time before leaving to talk openly and honestly about potential challenges can arm kids with knowledge, understanding, and coping skills if homesickness does occur.
Use apps to talk
Modern technology provides wonderful tools for managing the distance that come between you in these situations. Video-conferencing tools like Whatsapp, Facetime and other forms of digital communication make it easy to keep the lines of communication open and maintain an ongoing dialogue with your child about their overseas experiences.
Prepare financially
Dealing with the financial aspect of studying abroad is a source of immense stress for parents. You may have felt elated to hear the wonderful news that your child was accepted into their dream university, however, calculating the expenses quickly brought you back down to reality. Don't be too disheartened; there are ways to manage costs and ensure that your student can still pursue their dreams.
Seek out study abroad programmes that fit your budget
There is no need to worry about limited options; there are plenty of scholarships and student loan plans designed specifically for students studying overseas.
Scholarships often target particular countries or fields, so encourage your child to do lots of research about potential opportunities in those areas.
Of course, many families are unable to fully fund an education abroad and a student loan may be necessary for additional coverage. Help guide your child through the process of application and help them lay out sensible repayment plans for post-graduation.
Establish a budget
Examine all associated costs, such as tuition, living expenses and travel costs – which can widely vary from country to country. Don't forget to set up a separate savings account specifically for incidental expenses which may arise while your son or daughter lives abroad.
Research academic options, visas and housing variations
Sending children overseas can be an exciting but intimidating prospect. Even more so if it's their first time leaving home and branching out on their own. Researching the options below before even setting foot abroad is essential to provide your child with a safe, comfortable experience abroad.
Look into different academic options
When evaluating different schools, look at things like their reputation in the community and offerings within their curriculum. Additionally, if there are any foreign requirements that must be met for your child to attend – such as language proficiency tests or visa documents – make sure those are taken care of as soon as possible.
Look into visas & immigration requirements
Dealing with visas and the immigration process can be an intimidating prospect. It can be especially daunting with language barriers and geographic distance to contend with.
The key to making this process as stress-free as possible is researching the visa and immigration requirements ahead of time. Knowing what documents are required before you even leave your home country helps you prepare in advance so that when it comes time to actually immigrate, things will go more smoothly.
Making sure you are well-informed regarding the visas and regulations of your new home will make this transition much easier.
Decide on housing
Part of that transition is making sure they have safe and comfortable housing while they are away from home. Investigating the housing options available in the country where your child will be studying is key to ensuring their needs are met – whether that involves renting an apartment, staying with friends or relatives, or something else altogether.
Have peace of mind with the right measures
The world can be a big place! While there's no full-proof way to guarantee your child's safety when they're overseas, the right measures in place can at least help to give some peace of mind.
Look into Health Insurance
Make sure you understand what type of health insurance coverage is available in the country where you are sending your child to study so they have peace of mind knowing they will be taken care of in case of an accident or medical emergency while away from home.
Set up contingency plans
Create contingency plans for various scenarios so both you and your child know who to call in case of emergencies or urgent situations that require attention while they are away from home.
Before you go…
Sending your child off to study abroad is an emotional yet exciting experience, mixed with overwhelming moments as you figure out all the little details.
One important factor to consider when sending money overseas is choosing the right remittance partner—with so many different transfer options available, it's important that you select one that gives you the best rates while also being secure and reputable.
Consider using Instarem to facilitate fast and easy international money transfers with low fees and competitive FX rates.
Instarem helps you send money abroad to over 50 countries. If you're looking for an easy and affordable way to send money abroad, Instarem is the perfect solution.
With our simple platform, you can make a transfer in just a few clicks.
Download the app or sign up on the web and see how easy it is to send money with Instarem.
*Disclaimer: This article is intended for informational purposes only. All details are accurate at the time of publishing. Instarem has no affiliation or relationship with products or vendors mentioned.