Top money remittance services in Malaysia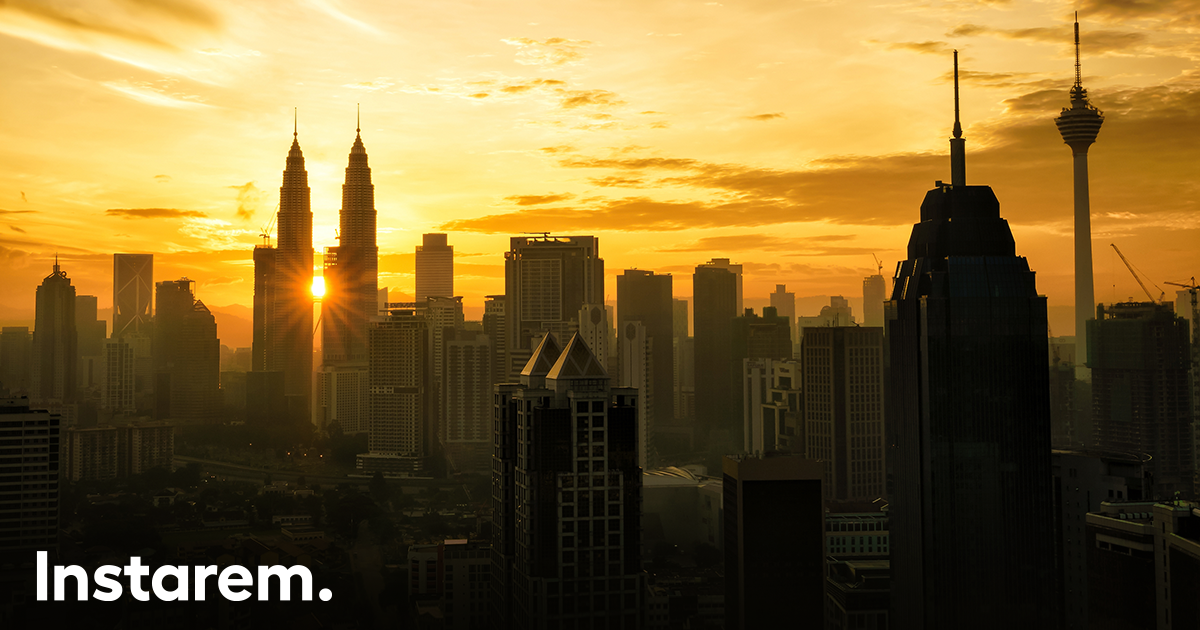 Transferring money abroad should be swift, cheap, and hassle-free. But with many consumers complaining about the atrocious remittance fees of banks, many specialised money transfer companies have been established to answer the call for affordable fees and more competitive exchange rates.
But due to the sheer number of money remittance companies in Malaysia, it is not that easy to choose the best remittance company to patronise. To assist you, we have created an article that discusses some of the available money transfer methods here. We will also differentiate some of the leading local remittance service providers, as well as explain the different things you should know when transferring funds abroad.
What is the best way to remit money overseas from Malaysia?
There are various ways to transfer money abroad, and each has their own advantages and drawbacks. The most traditional way is via financial institutions or banks. Some banks allow users to transfer money directly from one bank account and send it to a recipient's bank account. These types of remittance can be arranged online, over the phone, or over the counter from the sender bank. But apart from charging a fee, banks charge a premium on the exchange rate, meaning there are other more affordable alternatives out there.
Another popular way of sending money outside of the country is through cash-to-cash transfer. Under this method, physical cash is deposited in a money transfer centre. The local currency is then converted into the destination country's currency, and the funds can be picked up by the recipient at a designated money transfer outlet. Sometimes, the money can also be delivered to the recipient's office or residential address. Among the top brands offering cash-to-cash transfer service are MoneyGram and Western Union. While this is an acceptable way of sending money abroad, it is inconvenient, risky, and much more expensive.
If you prefer a hassle-free option, you can opt for a digital money transfer service provider or remittance platform, such as Instarem. With this method, you can transfer money from the safety of your own home or on the go. Perhaps, also the most affordable option to perform a risk free international transfer.
Comparing remittance service providers in Malaysia
Another thing you need to be aware of is that there are many money remittance companies in Malaysia. Hence, it could be a challenge choosing the right one for the job, especially if it will be your first time sending money abroad.
To help you decide, we have created a table of some of the leading remittance firms in the country that shows their different offerings in terms of fees, maximum transfer amount, exchange rates, and payment options, among others.
As you can see in the table, among the more affordable options is Instarem, as Instarem offers a rather competitive fee. This means if you plan to send a significant sum, your recipient will receive more money than most of the other money remittance companies shown in the table.
However, a disadvantage is the smaller number of supported currencies, as well as the covered countries and territories. Nonetheless, most customers prefer their recipient to receive popular currencies in SEA like SGD, INR, and VND, which are all supported by Instarem.
How to get the most out of your money transfer overseas?
When it comes to sending money overseas, there are several key factors you should consider to ensure you are making the most of your hard-earned money:
Exchange rates
First, make sure you are getting the most favourable exchange rate. In a nutshell, you want the highest exchange rate so that your recipient gets more funds. You can easily check online if the remittance firm has a lower exchange rate than the prevailing market rate.
Transfer fees
Another important consideration is the transfer fees. Basically, you want to spend less to send money abroad. Some remittance companies charge a flat rate, while others charge a percentage of the overall amount you are sending. For the latter, this means the higher the amount you intend to send, the more you need to pay. In this regard, you should avail the service of the company that charges the lowest flat rate.

Transfer limits
As per existing rules, non-business accounts can generally only transfer up to RM30,000 per day in Malaysia, while some remittance companies are able to transfer a higher amount. Business accounts can send more funds, but they need to undergo a rigorous KYC (know your customer) process or are required to submit supporting documents before the money transfer is approved.
Turnaround time
Sometimes we have to send money abroad due to emergencies, like having a family member hospitalised overseas. For such cases, you need your recipient to receive the funds in the shortest amount of time possible. Hence, using a remittance company with the fastest transfer time is ideal.
Transfer/payment methods
Having more payment options is good, as not everyone has an online bank account and not all of us carry lots of cash. While most remittance companies don't accept credit cards, many accept payment via debit cards.
Collection options
Lastly but not the least, we want our recipient to be able to actually receive the money. As such, you need to consider whether the recipient is within close proximity to a bank or a money transfer centre. Otherwise, you may need to look for a remittance company that allows the funds to be sent directly to the recipient's home, if they don't have an online bank account.
What should you watch out for?
Transferring money abroad is not without its traps and pitfalls. To help you become aware of such, here are some things you should watch out for:
Hidden fees
When you send money abroad, some fees you pay are not explained and are often classified as "other charges". When you send RM1,000 and the recipient only gets RM995, RM5 could be deducted due to hidden charges. If you plan to send money overseas regularly, it is best to find a remittance firm that does not have hidden charges as these costs can add up substantially.
Fake rates
When the exchange rate being offered is too good to be true, it is recommended to do some research. Check customer feedback and reviews to ensure it is legitimate. Doing a little bit of homework can prevent potential issues along the way.
Taxes and regulation
To avoid causing trouble for yourself or your recipient, be aware of the rules and regulations of the country where you are sending from as well as that of the recipient. It is possible that your recipient will not be able to claim their money for failing to comply with regulations (e.g. lack of IDs). It is also possible that the sent amount would be subject to taxes. As such, always confirm the allowed limits and that your recipient has the necessary documents to be able to claim the funds.
Scams
You have probably heard of people sending money to someone they chatted with online and ended up getting conned. To prevent yourself from getting defrauded, follow these simple tips: Never ever send money to a person you have never met in person. But if you absolutely have to, do avoid sending large amounts of money all at once. More importantly, utilise a reputable and secure money transfer service. Follow Instarem for

comprehensive scam awareness

tips.
An alternative way to sending money overseas: Instarem
Sending money overseas shouldn't be expensive. Gone are the days when Malaysian consumers have no choice but to accept the atrocious remittance fees charged by the banks. Now, many reputable money transfer companies have emerged that charge competitive rates.
One of them is Instarem, a Singapore-based Fintech firm that offers affordable digital cross-border money transfer services to individuals and businesses. Its exchange rates are on par with the prevailing market rates, meaning your recipient won't be short-changed and you will get more bang for your buck.
Instarem is a money transfer app that makes sending and receiving funds easy. The user interface has been designed to be clean, simple with no hidden fees or excess information which can sometimes make it difficult for people who aren't familiarized in using the technology yet.
Moreover, this remittance platform has among the fastest turnaround time. In some cases, your recipient can receive their funds immediately. And this is crucial in times of emergencies, like paying mortgages, rents, or hospital bills. Aside from having an excellent customer loyalty program, Instarem also has among the most helpful and friendliest client support departments we have interacted with.
See how Instarem works and find out for yourself.

Disclaimer: This article is intended for informational purposes only. All details are accurate at the time of publishing. Instarem has no affiliation or relationship with products or vendors mentioned.