A comprehensive guide to relocating to Malaysia as an expat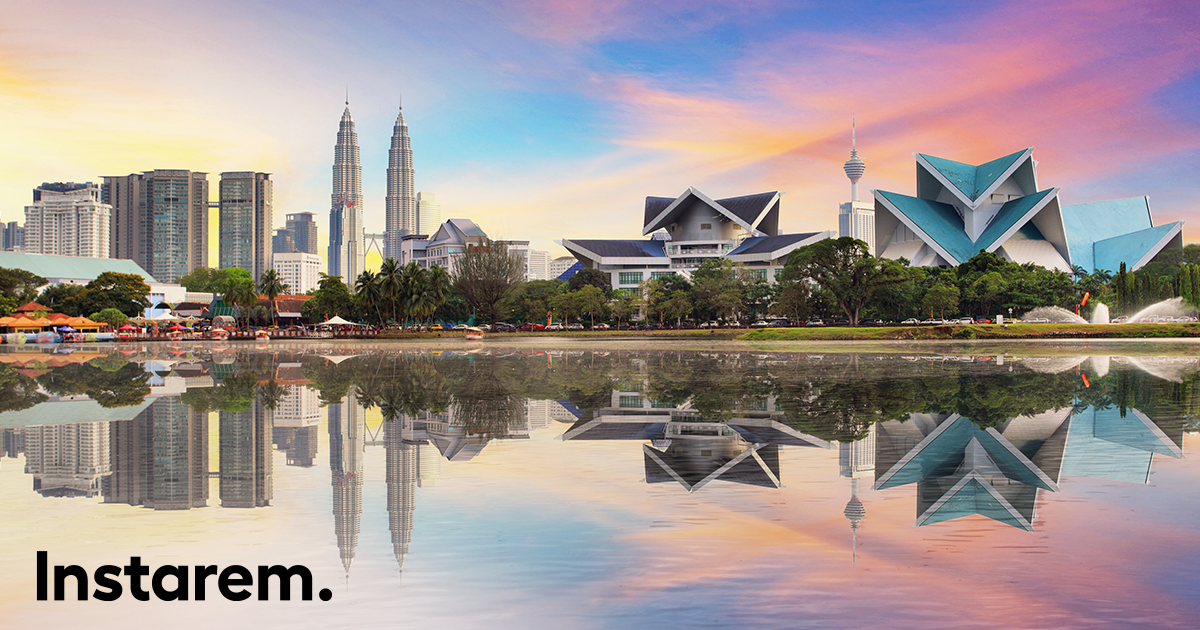 Malaysia is a vibrant country and a melting pot of cultures from around the world — East, West; you name it. Besides being a melting pot of cultures, it is steadily growing as an investment and business hub for the Southeast Asia region, making it the favoured country for expats.
So if you're considering moving to Malaysia, this comprehensive guide will provide you with everything you need to know to make your transition as smooth as possible. From visas and housing to culture and lifestyle, we've got you covered!
What you need to know about visas and work permits
There are various types of visas and work permits available for expats who want to work and live in Malaysia. The specific type of visa or work permits that an expat needs will depend on their circumstances, including the type of work they will be doing and the length of their stay in the country. Here are some of the most common types of visas and work permits in Malaysia:
Employment Pass
This is a work permit that is issued to skilled foreign workers who are employed by a Malaysian company. The employment pass has a minimum validity of two years (24 months) and a maximum validity of up to 5 years (60 months) — depending on the category (there are categories I, II and III) and can be renewed.
To qualify for an employment pass, the expat must have a job offer in Malaysia, meet certain educational and experience requirements, and earn a minimum monthly salary.
In addition, the Employment Pass is only valid for Peninsular Malaysia.
Also, holders of Employment Pass Categories I and II are eligible to apply for Dependent Pass and Long-Term Social Visit Pass.
Dependent Pass
To be eligible for the Dependent Pass, the applicant must be a holder of Employment Pass Category I or II. The applicant's spouse or children must be under 18 years old.
Long-Term Social Visit Pass
Just like Dependent Pass, to be eligible for Long-Term Social Visit Pass, the applicant must be a holder of Employment Pass Category I or II. Long-Term Social Visit Pass is for an applicant whose spouse or children are over 18 years old at the time of application. This pass is also valid for the applicant's parents or parents-in-law.
Professional Visit Pass
This is a short-term work permit that allows foreign professionals to work in Malaysia for up to 12 months. To qualify for a professional visit pass, the expat must have a job offer from a Malaysian company, be employed in a managerial, technical or professional position, and earn a minimum monthly salary.
Malaysia My Second Home (MM2H) Programme
This is a long-term visa that allows foreigners to live in Malaysia on a long-term basis. To qualify for the MM2H programme, the expat must be 35 years old and above, meet certain financial requirements, and have medical insurance.
Additionally, applicants above 35 years old must open a Malaysian bank account with a fixed deposit of RM1,000. The MM2H visa does not allow the holder to work in Malaysia, but they are allowed to invest in a business or work as a director in a company.
There are also several other requirements post-approval, for further information, you may visit MM2H's official website.
The best relocation locations for expats
Malaysia has been a popular destination for expats due to its affordable cost of living, multicultural society, and tropical climate. Several cities in Malaysia are popular among expats, including Kuala Lumpur, Penang, and Johor Bahru.
Kuala Lumpur
The capital city of Malaysia is a popular destination for both locals and expats alike due to its vibrant lifestyle, modern infrastructure, and ample job opportunities. It is home to several multinational corporations and offers a range of accommodation options for expats, from high-end apartments to more affordable options. The drawback of settling in Kuala Lumpur is that the cost of living is high compared to other states and cities in Malaysia — with housing being the most expensive despite having affordable housing options to choose from.
Penang
Located on the northwest coast of Malaysia, Penang is another popular destination for expats. The island is known for its rich cultural heritage, scenic beauty, and thriving food scene. It also offers good healthcare facilities and a laid-back lifestyle.
So if you are looking for a location that not only offers ample job opportunities but at the same time can offer you a less hectic lifestyle, then Penang is the place for you.
Johor Bahru
Located on the southern tip of Malaysia, is a popular destination for expats due to its proximity to Singapore. Many expats choose to live in Johor Bahru and commute to Singapore for work. The city offers a lower cost of living compared to Singapore and is known for its modern infrastructure and ample leisure facilities. In other words, you will get to experience the best of both worlds.
Overall, Malaysia offers several good relocation options for expats, depending on their preferences and priorities. Expats can choose from a range of cities and towns, each with its own unique character and attractions. It is important to research and plan ahead to ensure a smooth and successful relocation to Malaysia.
Roof over your head
Malaysia offers a wide variety of housing options for expats, ranging from luxurious apartments to traditional houses. The cost of housing in Malaysia is generally lower than in other developed countries, making it an attractive option for expats looking for affordable and comfortable living arrangements.
The estimated average house price for sale is currently at RM438,967 (USD103,076). While renting currently averages around RM2,390 (USD549.7) for one-bedroom apartments located in city centres. Outside of city centres, a one-bedroom apartment is around RM1,324 (USD296.30). For three-bedroom apartments located in city centres averages around RM4,495 (USD1005.93) and three-bedroom apartments located outside of city centres average around RM2,156 (USD482.49).
Expats can choose to rent or buy properties in Malaysia. Renting is a popular option as it offers more flexibility and requires less upfront investment. Rental prices vary depending on location, size, and type of property. Kuala Lumpur, the capital city, and other major cities such as Penang and Johor Bahru have higher rental rates compared to smaller towns.
For those looking to buy property, the process can be straightforward for Malaysians but may be more complicated for foreigners. Non-Malaysians are generally only allowed to purchase properties above a certain minimum price threshold (RM1 million) and may be subject to additional fees and taxes. It is recommended to engage the services of a reputable real estate agent or lawyer to navigate the buying process.
Overall, expats have plenty of housing options to choose from in Malaysia, with prices varying depending on location and type of property. It is advisable to do research and seek professional advice before making any housing decisions.
To help you get the best pricing rates when renting or buying properties in Malaysia, you can visit property portals such as PropertyGuru or iProperty.
Job opportunities in Malaysia
Malaysia is a country with a diverse economy that offers a range of job opportunities to expats. Some of the sectors with high demand for foreign talent include information technology, engineering, finance, healthcare, education, and oil and gas. The Malaysian government has implemented various initiatives to attract and retain foreign talent, including the Malaysia My Second Home (MM2H) program and the Expatriate Services Division (ESD) under the Malaysian Investment Development Authority (MIDA).
The MM2H program allows foreigners to live in Malaysia on a long-term basis with multiple-entry visas. To qualify for the program, applicants must meet certain financial and medical criteria and provide a security bond. Successful applicants can work part-time, invest in businesses, or even retire in Malaysia. The ESD, on the other hand, facilitates the issuance of work permits and visas to foreign professionals who are employed by Malaysian companies. This includes key positions such as CEOs, managing directors, and technical experts. The ESD also provides various services to support expats and their families in Malaysia, such as housing and transportation assistance.
Expats looking for job opportunities in Malaysia can also explore various online job portals and recruitment agencies, as well as networking events and job fairs. Some of the top job portals in Malaysia include Jobstreet, Indeed, and Monster Jobs. Expats should also ensure that their skills and qualifications are recognized by relevant Malaysian authorities, and may need to obtain additional certifications or licences to work in certain professions.
Overall, Malaysia offers a range of job opportunities for expats in various sectors, as well as government initiatives to attract and support foreign talent. Expats looking to work in Malaysia should research visa and work permit requirements, explore online job portals and recruitment agencies, and ensure that their skills and qualifications are recognized by relevant Malaysian authorities.
To help you get an insight into job opportunities in Malaysia, we have prepared job vacancies by occupation statistics in Q4 and Q3 2022, taken from the Malaysia Government website.
| | | |
| --- | --- | --- |
| Vacancies by Occupation | Q4 2022 | Q3 2022 |
| Managers | 26,586 | 24,417 |
| Professionals | 87,964 | 87,587 |
| Technicians & Associates Professionals | 37,066 | 34,343 |
| Clerical Supports | 16,561 | 16,434 |
| Services & Sales Workers | 21,576 | 14,657 |
| Skilled in Agricultural, Forestry & Fishery | 1,424 | 277 |
| Craft & Trade Workers | 4,787 | 4,052 |
| Plant & Machine Operators & Assembles | 9,926 | 8,322 |
In 2022 Q4, 42,592 companies were hiring — with job vacancies totalling at 204,420. While 2022 Q3 saw 39,472 companies hiring and with total job vacancies totalling 190,170.
Insurance and healthcare
Malaysia is known for its affordable and comprehensive healthcare system, making it an attractive destination for expats looking to relocate. Expats in Malaysia can choose to obtain healthcare through the public or private healthcare system. The public healthcare system is highly subsidised by the government, providing quality healthcare services to Malaysian citizens and permanent residents at low or no cost. Expats with a valid work permit or social visit pass are also eligible for public healthcare services but may need to pay higher fees compared to citizens and permanent residents.
For expats who prefer private healthcare services, Malaysia has a robust private healthcare sector that offers world-class medical facilities and services. Private healthcare providers are known for their efficiency and personalised care and offer a range of services from general check-ups to specialised treatments. Expats are advised to obtain private health insurance to cover the cost of healthcare services, as private healthcare in Malaysia can be expensive.
Obtaining insurance in Malaysia as an expat is relatively straightforward, with a range of options available from both local and international insurance providers. Expats are advised to obtain comprehensive health insurance coverage, as well as insurance for other areas such as personal accidents, travel, and liability. It is important to research and compare insurance providers to find the best coverage and rates, and to ensure that the policy meets the requirements of the visa or work permit.
Overall, expats in Malaysia can expect to have access to quality healthcare services and a range of insurance options, making it a desirable destination for those seeking a comfortable and secure lifestyle. However, as with any relocation, it is important to research and plan to ensure a smooth transition and address any potential challenges that may arise.
Education in Malaysia
Malaysia is known for having a good education system, with a variety of schools and universities available to expat families. There are public, private, and international schools available to expat families, with a range of curriculums including British, American, and International Baccalaureate. The cost of tuition varies depending on the school and the curriculum, with international schools generally being more expensive than public or private schools.
International schools in Malaysia offer a curriculum that is similar to schools in the expat's home country, making the transition easier for children. These schools also offer a multicultural environment that is beneficial for children who are adjusting to a new country. Some popular international schools in Malaysia include the International School of Kuala Lumpur, Garden International School, Mont'Kiara International School and more.
For expats who prefer a more affordable option, public schools are available in Malaysia. However, these schools primarily use Bahasa Malaysia as the primary language of instruction, so it may not be suitable for expats who are not fluent in the language.
Private schools are also an option, and these schools offer a range of curriculums, including British and American. Though Bahasa Malaysia is also the primary language used for instruction in private schools, subjects such as Mathematics and Science are delivered bilingually (English and Bahasa). In addition to that, English is often the main and common language for communication among students in private schools.
Malaysia also offers an abundance of tertiary education options to choose from; public and private universities, university colleges, accredited training centres and language centres. Each option offers different courses and skill training, so you need to understand each before making a decision on which tertiary institution you want to apply to and enrol your children in.
Types of Tertiary Institutions in Malaysia
Public Institutions
Tertiary public institutions are government-funded higher education institutions under the Ministry of Education Malaysia. These government-funded higher education institutions can be divided into three categories:
Public universities: Offering undergraduate, postgraduate, foundation (pre-university) and diploma. There are currently 20 public universities in Malaysia.
Polytechnics/Community colleges: Offering certificates and diplomas programme.
Public colleges: Offering diploma and certificate programmes.
List of public universities:
Private Universities
There are currently several private universities in Malaysia you can choose from and each offers programmes for every level of study. Some of the notable private universities in Malaysia are Lim Kok Wing University, Taylor University, INTI International University, Unitar, Multimedia Media University, Universiti Tenaga Nasional, and Asia Pacific University.
University Colleges
University colleges have smaller-sized campuses and a lower number of students in comparison to universities. Since university colleges have smaller campuses, they also have fewer faculties but this allows them to dedicate a stronger focus on their undergraduate programmes.
Accredited Training Centres
Accredited training centres are Technical and Vocational Education and Training (TVET) institutions that are registered under the Department of Skills Development, and dedicated to equipping students with specialised and vocational skills which are increasing in attention and demand. The courses offered by these accredited training centres are internationally recognised qualifications, such as by City and Guilds (UK), Confederation of Tourism, Hotel and Catering Management (UK), LCCI (UK), TAFE (Australia), and other international and professional bodies.
Language Centres
As the title suggests, this type of institution mainly offers training and education in languages. However, some language centres do offer other training courses besides language, such as IT training courses, communication skills courses, etc.
You might be interested in: Top 10 reasons to study in Malaysia
Setting up bank and finance
As an expat in Malaysia, it is important to have a good understanding of the country's banking and finance system. Malaysia's banking system is highly developed and efficient, with both local and international banks operating in the country. Expats can open a bank account in Malaysia but will need to meet certain requirements and provide the necessary documentation.
To open a bank account in Malaysia, expats will typically need to provide their passport, visa, and proof of address such as a utility bill. Some banks may also require proof of employment or income. Expats should also be aware that some banks may require a minimum deposit to open an account.
In terms of banking services, most major international banks offer services such as online banking, mobile banking, and ATM access. Expats need to compare fees and services across different banks to find the best fit for their needs.
When it comes to financing, Malaysia has a well-developed financial system with a variety of investment options available to expats. The Kuala Lumpur Stock Exchange (KLSE) is the main stock exchange in Malaysia and offers a range of investment opportunities. Additionally, several local and international financial institutions offer investment services and products.
Expats should also be aware of Malaysia's currency exchange policies. The Malaysian Ringgit (MYR) is the official currency and there are restrictions on the amount of foreign currency that can be brought into the country.
It is recommended that expats exchange currency through authorised money changers or banks to avoid scams and ensure fair exchange rates
Transportation
Transportation is an essential aspect to consider when moving to Malaysia as an expat. The country has a well-developed transportation system that includes public transportation and private transportation options.
Public transportation in Malaysia is affordable and accessible, with a range of options available. Some buses can connect you from one location to another, however, the bus service frequency is inconsistent. Hence, the reason why commuter trains, monorail, light rail transit and mass transit rail systems are the preferred modes of transportation.
In addition, the recently launched Putrajaya – Sungai Buloh MRT line has made commuters' daily commute more convenient and smoother, because commuters living along Putrajaya – Sungai Buloh line can easily access the MRT and travel to other locations such as Kuala Lumpur, Cheras, Kajang and many more. The Putrajaya – Sungai Buloh MRT line also allows commuters from Cyberjaya, Putrajaya and Sungai Buloh area to easily connect to KL Sentral, the major public transit hub in Kuala Lumpur.
E-hailing is also a popular mode of transportation, and they are easily available in cities and towns across Malaysia. There are several different e-hailing services that you can use in Malaysia; Grab, AirAsia Ride, and inDriver — to name some of the notable and reputable e-hailing services in Malaysia.
Licence to drive
For those who prefer private transportation — if you are a citizen of a country that has bilateral agreements with Malaysia, you are allowed to drive in Malaysia with your original driving licence.
But this is only permitted to long or short-stay visa holders, beneficiaries of the MM2H programme or married to a Malaysian citizen.
Nationals from the following countries are allowed to drive in Malaysia with their original driving license and only if they satisfied the requirements mentioned above:
Australia
Belgium
Brunei
China
Denmark
Egypt
Fiji
Finland,
France
Germany
Hong Kong
Iran
Iraq
Italy
Japan
South Korea
Laos
Libya
Mauritius
Netherlands
New Zealand
Nigeria
Papua New Guinea
Philippines
Poland
Russia
Singapore
Spain
Switzerland
Thailand
Turkey.
If your original driving licence does not include English and Bahasa Malaysia translations, contact the Translation Institute of Malaysia to get the translations. However, the translations must get approval from your country's consulate or the authorities that issued your licence.
If you do not meet the requirements mentioned above, you have the option to apply for an international driving licence and then convert your original driving licence to a Malaysian driving licence. With an international driving licence, you are allowed to drive around in Malaysia for up to 90 days. After 90 days, you will have to convert your original driving licence to a Malaysian driving licence. If you are a national from one of the countries listed above, the conversion will be automatic.
You can make the application at an office of the Road Transport Department (RTD) Malaysia. You will need to bring the following documents:
Original licence
A copy of the licence
A colour passport photo
Also, you will need to prepare RM40 to pay for the administrative fee for the licence application. Should your licence validity expire, you can renew it for RM60.
In conclusion, expats in Malaysia have access to a variety of transportation options, including public transportation and private transportation. It is important to weigh the pros and cons of each mode of transportation and choose the one that suits your needs and preferences.
Other important things you need to consider
As an expat in Malaysia, there are several other important matters aside from housing, job opportunities, healthcare, education, banking, and transportation. Here are some other factors expats may need to consider:
Culture and Customs: Malaysia is a diverse country with various cultures and customs. It is important to learn and respect the traditions of the local people, especially in terms of religion, dress code, and social norms.
Language: The official language in Malaysia is Malay, but English is widely spoken and understood. However, learning some basic Malay can help communicate with locals and understand signage.
Climate: Malaysia is a tropical country with high temperatures and humidity throughout the year. Expats may need to adjust to the weather conditions and prepare accordingly.
Safety: While Malaysia is generally a safe country, it is important to know about pickpocketing, scams, and other crimes. Expats should take necessary precautions, such as avoiding dark alleys and carrying only necessary items.
Cost of Living: The cost of living in Malaysia can vary depending on the location and lifestyle. Generally, the cost of living is lower compared to other developed countries, but expats may need to consider their budget and expenses carefully.
Immigration Regulations: Expats need to ensure that they have the necessary visas and work permits to legally reside and work in Malaysia. They should also be aware of the regulations and requirements for renewing or extending their visas.
Before you go…
Relocating to a new country can be exciting, but it often comes with its own set of headaches. One of the biggest is figuring out how to transfer money easily and without getting gouged by high fees. Luckily, Malaysia has plenty of options when it comes to online money transfers – like Instarem.
*Rates are for display purposes only.
As an expat, you would be able to send money from Malaysia to 60+ countries at low fees and great rates.
Try Instarem for your next transfer.
Download the app or sign up here.
**Disclaimer: This article is intended for informational purposes only. All details are accurate at the time of publishing. Instarem has no affiliation or relationship with products or vendors mentioned.