Disneyland Japan: Your guide to an enchanting experience
Is there a Disneyland in Japan?
The answer: YES
But before you start picturing yourself chatting with Snow White and splurging on souvenirs, it's a good idea to learn more about Disneyland Japan. While there are certain similarities to Disneylands in other regions, there are also some unique aspects to this wonderland.
This article has all things Disneyland covered, so you can skip the research and dive straight into the fun. No need for any more delays – let the enchantment unfold!
What is Disneyland Japan?
Disneyland Japan struts onto the scene, winking at its fellow Disney theme parks. Like a movie fanatic's dream come true, it's a park that pays homage to the silver screen treasures of Walt Disney. In a stunning debut back in 1983, it declared itself the pioneer of theme parks beyond the American horizon, waving hello to the rest of the world. This dazzling creation came to life after its California sibling and the enchanting Magic Kingdom in Disneyworld, Florida, had already paved the fairy tale path.
Disneyland Japan is composed of seven distinct themed areas, each adorned with unique decorations and hosting lively parades. These themed sections are named World Bazaar, Tomorrowland, Toontown, Fantasyland, Critter Country, Westernland, and Adventureland.
As with other Disneylands, the rides and attractions in each of these areas match the overall ambience and appearance. To illustrate, Tomorrowland boasts some of Disney's most iconic rides, including Space Mountain, Star Tours, and Buzz Lightyear's Astro Blasters.
Where is Disneyland in Japan?
Tokyo Japan Disneyland sits in Urayasu, Chiba Prefecture, Japan, in close proximity to Tokyo. Positioned right by Maihama Station and Tokyo Disneyland Station, its main gate beckons. For those embarking on their first visit, it's a wise move to plot your course beforehand, ensuring you won't stumble into any confusion.
And remember, this adventure comes in a dynamic duo package: Disneyland and DisneySea.
Say hello to Disneyland
Taking cues from its cool cousins in California and Florida – Disneyland and the Magic Kingdom – Tokyo Disneyland puts on an artistic spectacle with its palette of seven distinct themed lands. And just when you thought it couldn't get any more magical, it sprinkles in some seasonal stardust! Basically, decorations that could make Santa's workshop jealous and parades that appeal to kids and grownups alike.
What to do in Disneyland Japan?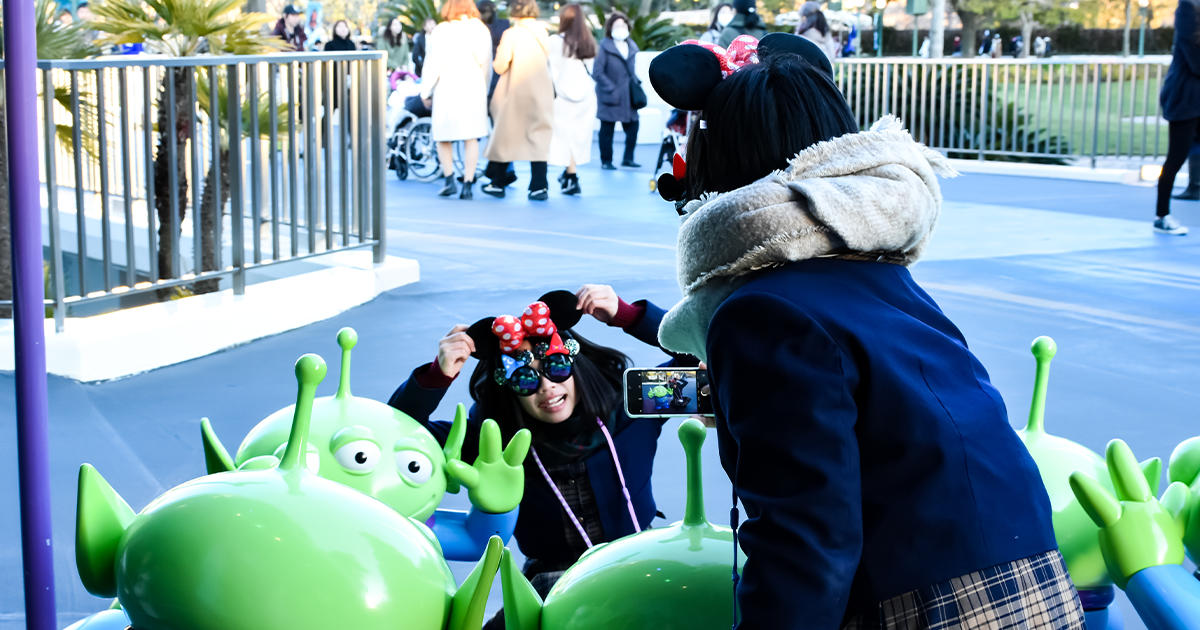 Hold onto your Mickey ears, because Tokyo Disneyland is a treasure trove of attractions and rides. Get ready, because here's the scoop on the must-not-miss moments that'll have you saying, "Oh, I'm so glad I didn't miss that!"
Monsters, Inc. Ride & Go Seek – Tokyo Disneyland's most famous attraction that allows riders to use a flashlight to trigger special effects in the ride.
Western River Railroad – On a traditional steam train, experience the magical feeling when touring the entire Tokyo Disneyland, preferably at night.
Space Mountain – Don't miss out on one of the most iconic rides in Disneyland!
Splash Mountain – On a hot day, this ride is perfect for those who want a quick soak.
Jungle Cruise – Get ready to spot hippos, piranhas, elephants, and more on this "wildlife" expedition.
Happy Ride with Baymax – Who doesn't love Baymax? Catch the new family ride exclusive only in Disneyland Japan.
Where to eat in Disneyland Japan?
With all the walking and adventuring, we are sure your stomach will be grumbling. Well, you're in luck! Tokyo Disneyland is home to some of the cutest food while serving great tastes.
Mickey-shaped Waffle
Located at the Great American Waffle Company, it costs around ¥1,200 for a mickey-shaped waffle.
Little Green Men Dumplings
One of the most "Instagrammed" foods on the list features mochi filled with chocolate, vanilla, and strawberry custards.
Mickey Castella
As one of the most popular local foods in Tokyo Disneyland, you cannot miss trying out this Japanese dessert that is fluffier and lighter than a sponge cake.
Hungry Bear Curry
Guests are able to pick the size of the curry and the spice level. There are different flavours like tonkatsu (breaded pork cutlet), chicken, and roasted veggies.
Churros
A classic. Everyone loves it and it's a great snack to carry along while walking around the park.
Dive into DisneySea
Just a hop, skip, and jump away from Tokyo Disneyland, the younger sibling has taken the stage – presenting Tokyo DisneySea, flexing its sea legs across a whopping 71.22 hectares since its grand entrance in 2001.
This ain't your average park, friends. It's like someone grabbed a pinch of seaside magic and whipped up a theme park masterpiece. Think all things aqua-themed – we're talking nautical adventures, aquarium wonders, and a parade of anything that knows its way around water.
What to do in DisneySea Japan?
This aquatic wonderland is divided into seven mind-blowing zones that'll have you diving into the deep end of Disney excitement! Here are some of the top highlights in DisneySea:
Toy Story Mania – Picture carnival-like fun with your favourite Toy Story stars.
The Tower of Terror – brace yourself for an exhilarating free fall.
The Indiana Jones Adventure: Temple of the Crystal Skull's – for those who enjoy high-speed thrills.
Journey to the Center of the Earth – an epic roller coaster for an adrenaline rush.
Soaring: Fantastic Flight – Enjoy this immersive simulation.
Disneyland Japan ticket price
How much are Disneyland Japan tickets for? Here's a breakdown of the cost.
Single Day Pass – one park only
The journey into these enchanting realms begins at ¥8400 for either Disneyland or DisneySea. Keep in mind, though, that the price tag may shift depending on the day you set your sights on.
Two Day Pass
For a sum of approximately ¥17,300 per person, you'll secure a pass that grants you access to both parks. This nifty pass offers you the flexibility to pick either two different parks on two separate days or the same park on both days.
If you are looking for cheaper options, there are other alternatives too.

Fixed Date and Time Passports:
| | | | | |
| --- | --- | --- | --- | --- |
| | Notes | Adult | Junior | Child |
| Early Evening Passport | This ticket lets you enjoy Tokyo Disneyland or Tokyo DisneySea starting from 3:00 p.m. on weekends and holidays. | 6,500 yen – 8,700 yen | 5,300 yen – 7,200 yen | 3,800 yen – 4,400 yen |
| Weeknight Passport | This ticket allows you to enjoy Tokyo Disneyland or Tokyo DisneySea starting from 5:00 p.m. on weekdays, except holidays. | 4,500 yen – 6,200 yen | 4,500 yen – 6,200 yen | 4,500 yen – 6,200 yen |
Passports for a Single Day (for Guests with Disabilities)
This ticket grants entry to either Tokyo Disneyland or Tokyo DisneySea for one day from the park's opening time, for guests with a valid disability certificate and their accompanying companion. Prices begin at 6,500 yen for adults, 5,300 yen for juniors, and 3,800 yen for children.
Payment for Disneyland tickets
Apart from major credit card brands, the following payment methods are also accepted: Kitaca, PASMO, Suica, manaca, TOICA, PiTaPa, ICOCA, HAYAKAKEN, nimoca, and SUGOCA.
We recommend that you plan ahead and consider snagging your tickets at least 2 months before your big day in the magic realm.
Disneyland Vs DisneySea – Which is better?
The outcome hinges on a handful of factors.
Have you ever been to Disneyland?

If you've never experienced Disneyland before, your first stop should be Disneyland itself. However, if you've already explored Disneyland Hong Kong or Disneyland Florida, then DisneySea might be the perfect pick.

When you set off for Disney, what time of the year is it?

During the winter season, it's worth giving DisneySea a second thought. Its proximity to the sea means things can get pretty chilly around there.

Who are you going with?

If you're travelling with kids, Disneyland could be the ideal choice. On the other hand, if you're embarking on an adventure with friends, DisneySea might just be the better fit.

What's your budget?

Tickets for Disneyland and DisneySea don't exactly come at a bargain. This might require you to choose just one based on your budget. However, if your financial stars are aligned for both, there's no need to play favourites – dive right in and relish the enchantment of both wondrous realms!

What's your itinerary like in Japan?

The truth is that dedicating time to either Disneyland or DisneySea requires a full day. So, if your schedule only permits a single day, you'll need to make a choice between the two.
Shopping in Disneyland Japan
Not all of us are thrill-seekers riding the wave of rides. Some prefer the stylish strut of shopping.
So, what to buy in Disneyland Japan?
Minnie's Mega Ribbon Headband
Minnie is dear to many Japanese Disney fans, and you can spot most locals sporting the gigantic bow.
Character hats
Almost every Disney Character has their own hat counterpart.
Classic Character Mugs
Mugs can be boring, but these Disney mugs have a twist! Each handle includes the character's nose popping out. How cute is that?
High Five Rice Scoops
Most Asians love their rice. Now imagine serving the rice with a Disney-themed scoop.
StellaLou and Duffy Bear Merchandise
Although the whole world may forget who they are, Japan loves StellaLou and Duffy Bear. Expect to see them in all types of merchandise from bags to stuffed toys, to water bottles.
Disneyland Japan hotel
Zipping back and forth between parks can drain you out.
Here's a smarter move. Shell out a bit and nestle in the Disneyland hotel. Think about it – you're already in the enchanted realm, so why not go all-in for the ultimate adventure?
Just like all Disney resorts, Tokyo Disneyland boasts an array of five distinct hotels where guests can lay their heads. These include the Tokyo Disneyland Hotel, Disney Ambassador Hotel, Tokyo DisneySea Hotel MiraCosta, Tokyo Disney Resort Toy Story Hotel, and Tokyo Disney Celebration Hotel.
If you're after a touch of luxury, the top picks would be the Tokyo Disneyland Hotel, the Disney Ambassador Hotel, and the Tokyo DisneySea Hotel MiraCosta. Alternatively, if you're seeking a blend of affordability and quality, the Tokyo Disney Resort Toy Story Hotel and Tokyo Disney Celebration Hotel might be more to your liking.
Check out the average price ranges for each hotel in the table below.
| | |
| --- | --- |
| Hotel | Price Range per day |
| Tokyo Disneyland Hotel | ¥60,500 – ¥500,000 |
| Disney Ambassador Hotel | ¥40,500 – ¥137,500 |
| Tokyo DisneySea Hotel MiraCosta | ¥63,000 – ¥500,000 |
| Tokyo Disney Resort Toy Story Hotel | ¥36,500 – ¥49,500 |
| Tokyo Disney Celebration Hotel | ¥23,000 – ¥49,000 |
Hint: Try to make reservations for your stay up to 3 months in advance. Be sure to plan ahead and secure your spot promptly, as rooms tend to fill up quickly!
And if you happen to snooze and miss out, there's a silver lining – check out these alternative hotel options. The cool part? They come with their very own shuttle buses to the park or the Disney resort line station.
Grand Niko Tokyo Bay Maihama
Hotel Okura Tokyo Bay
Hilton Tokyo Bay
Tokyo Bay Maihama Hotel
Sheraton Grande Tokyo Bay Hotel
Tokyo Bay Maihama Hotel First Resort
Hotel Emion Tokyo Bay
Mitsui Garden Hotel Prana Tokyo Bay
Urayasu Brighton Hotel Tokyo Bay
Oriental Hotel Tokyo Bay
Sotetsu Grand Fresa Tokyo Bay Ariake
Keio Plaza Hotel Tokyo
Tokyo Bay Ariake Washington Hotel
Hotel East21 Tokyo
Tobu Hotel Levant Tokyo
Dai-ichi Hotel Ryogoku
Hilton Tokyo Odaiba
Keisei Hotel Miramare
Hotel New Otani Makuhari
How to get to Disneyland Japan?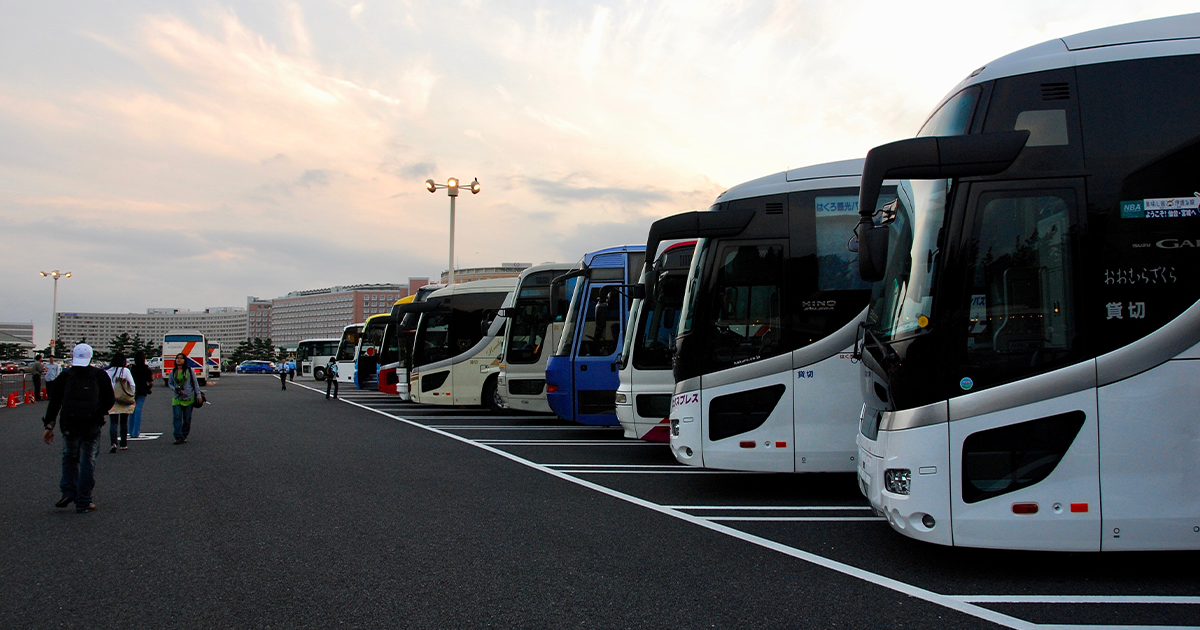 When it comes to reaching Tokyo Japan Disneyland, you've got a trio of choices to pick from.
Train
For both, tourists and locals, the train is the go-to ride for reaching Tokyo Disneyland. It even boasts its own line, making it an attractive choice for many visitors seeking convenience. To reach the park, just hop off at Maihama Station, a stop on the JR (Japan Railway) Keiyo Line/Musashino Line. The journey from Tokyo Station to Maihama Station clocks in at around 15 minutes. Once you've arrived, the Disney Resort line whisks you away to the prime spots within the park.
Bus
Venturing to the park via bus is also an option on the table! However, be prepared for a slightly longer journey compared to the train. Travellers can catch a ride on Disney's dedicated shuttle bus service, which operates from different points, such as Shinjuku Station, Tokyo Station, Ikebukuro Station, Akihabara Station, and Yokohama Station.
Car
Numerous local visitors opt to reach the park by car. With its dedicated parking area, Disneyland makes car travel a convenient choice for many residents in the area.
Other things you should know about Disneyland Japan
Expect a long waiting time
Japan's all about making their own backyard a tourist paradise, which means you might just find yourself rubbing elbows with a bunch of fellow adventurers in those Disneyland and DisneySea queues.
Prepare for waiting times that could range from 60 to 90 minutes per ride.
Speaking of timing, you might want to avoid those Japanese holiday fiestas, especially the notorious Golden Week. Because during that time, it's like the entire nation collectively decided to crash the Disney party!
Download the Tokyo Disney Resort app for Fast pass
The old Fast Pass has had a makeover and now goes by the name Priority Pass. It still operates in a similar fashion, handing you designated time slots to breeze onto rides without the need for enduring those 60-to-90-minute waits.
This pass not only trims your wait time but also helps you orchestrate your Tokyo Disneyland adventure with more finesse. To unlock this wizardry, simply get your hands on the Tokyo Disney Resort app.
Japanese is the main language used in the park
In truth, the entire park operates in Japanese – from the signs to even the simulated rides. This language barrier might put a slight dent in your excitement. But fear not, it doesn't mean your enjoyment is off the table. If you find yourself in a pickle, remember that Google Translate is your trusty sidekick, ready to save the day!
Tackling both Disneyland and DisneySea simultaneously is an elusive feat, let alone throwing Universal Studios Japan into the mix.
Each park demands a full day of exploration. Factor in waiting times and all the rides, and it becomes clear that allowing some breathing room between visits is the smart move. Plus, while you're in Japan, it's not just Disneyland that's grabbing tourists' attention – Universal Studio Japan is also high up on the wish list.
So, how far is Tokyo Disneyland to Universal Studios Japan (USJ)?
For most tourists, Tokyo Disneyland and Universal Studios Japan are must-see destinations. However, it's crucial to keep in mind that these attractions aren't close neighbours. Disneyland calls Tokyo home, while Universal Studios sets its stage in Osaka. The most efficient route between these two magic kingdoms is hopping on a train, a journey that spans about 3 and a half hours and will set you back ¥12,000 to ¥19,000.
Is Disneyland Japan worth it?
Hold onto your Minnie bows, because here's the lowdown: both parks are sparkling gems waiting to be explored. So, don't leave these treasures out of your roadmap.
And there you have the magical rundown – your complete guide before embarking on your Disneyland Japan adventure. Here's hoping your excitement matches ours, and that you have a fairy-tale holiday!
Before you go…
If you're an expat gearing up for a family escapade to Disneyland, you're well aware of the budget-balancing act. Nobody wants to miss out on the whirlwind of activities and thrills this wonderland has to offer.
Enter Instarem – your cost-saving companion. By trimming down those pesky transaction fees, you can stash more money into your travel fund and make sure every moment at the theme park is pure magic.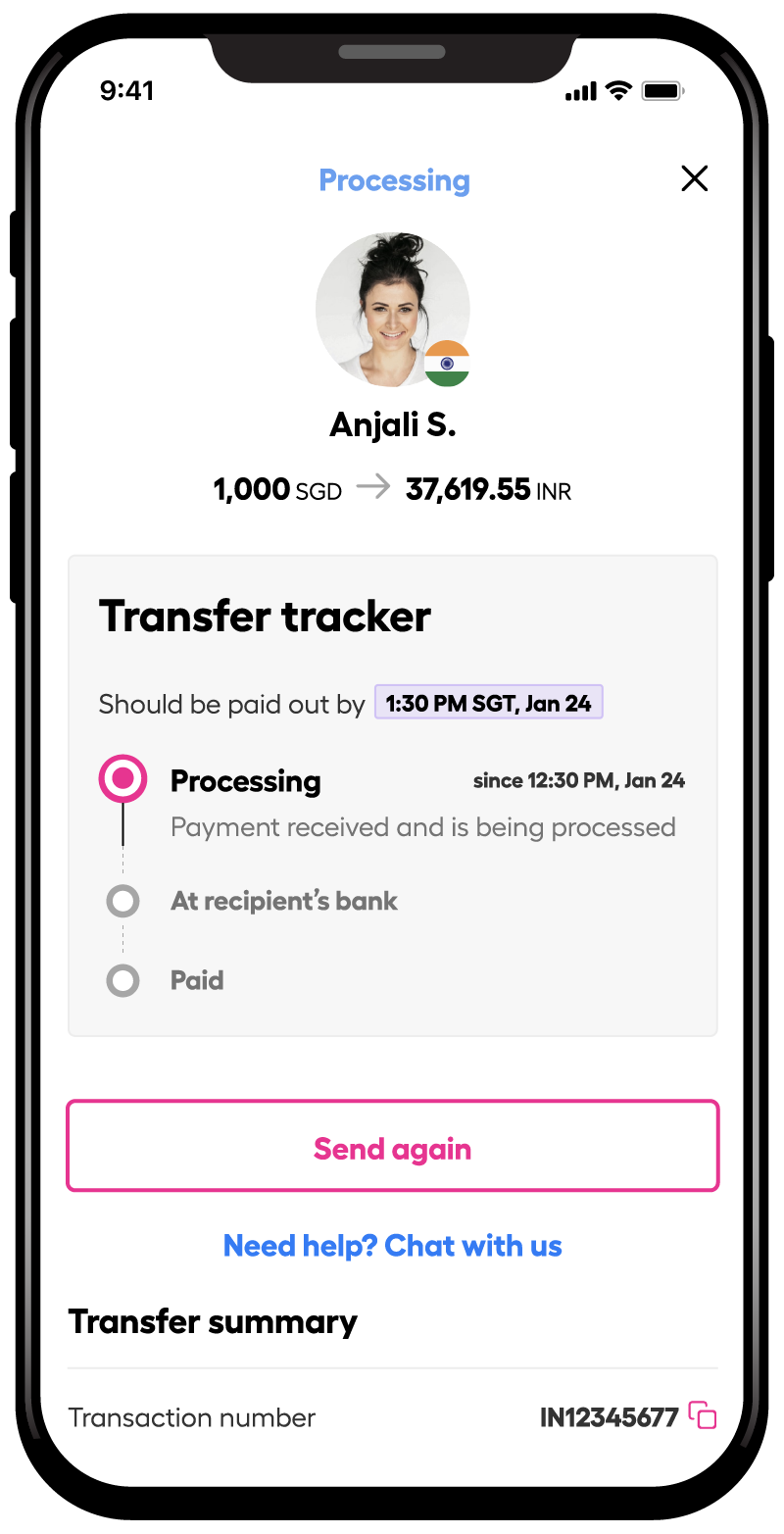 With Instarem, zipping your money overseas is as easy as a pixie's flutter, and security is the name of the game. So why not make the most of the competitive exchange rates today? Each saved penny translates to extra fun, relaxation, and unforgettable moments with your clan.
Ready to give Instarem a whirl? Just snag the app and sign up now.
And hey, if you're a Singaporean journeying to Disneyland or Universal Studios, don't forget to bring your amaze card for the adventure of a lifetime!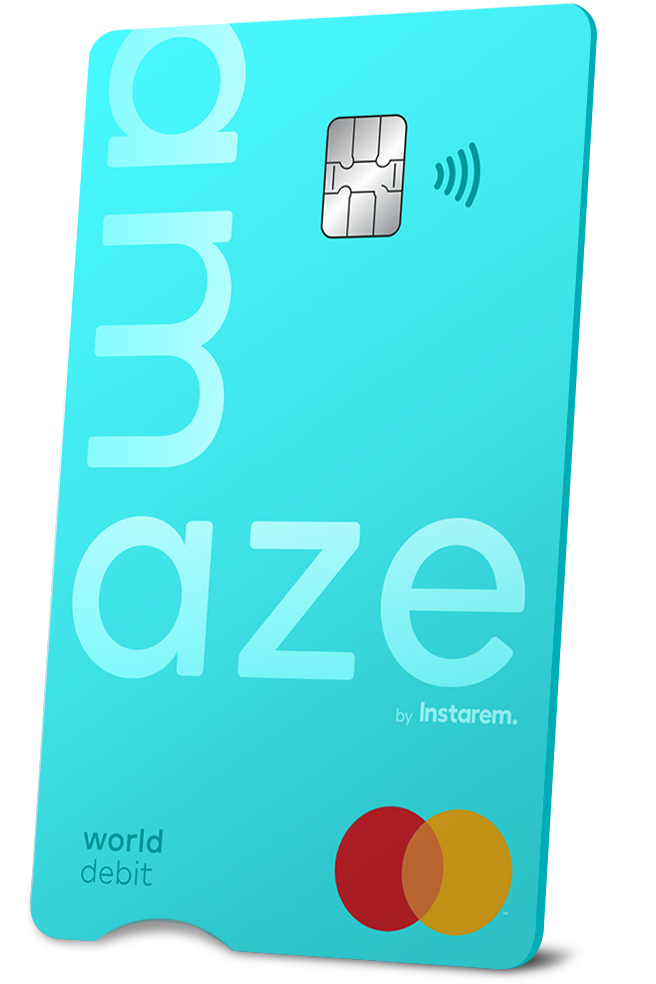 amaze travel card can save you money on exchange rates, making it the perfect companion for your Japan adventure.
Pair it with any Mastercard bank cards or top up your amaze wallet and you get to:
Enjoy fantastic FX rates with every global purchase.
Earn InstaPoints on FX spends and redeem them as cashback or discounts on overseas money transfers.
PS: Don't have the amaze card yet? Sign up now before your trip kicks off!
Disclaimer: This article is intended for informational purposes only. All details are accurate at the time of publishing. Instarem has no affiliation or relationship with products or vendors mentioned.