5 financial tips to manage your money while studying abroad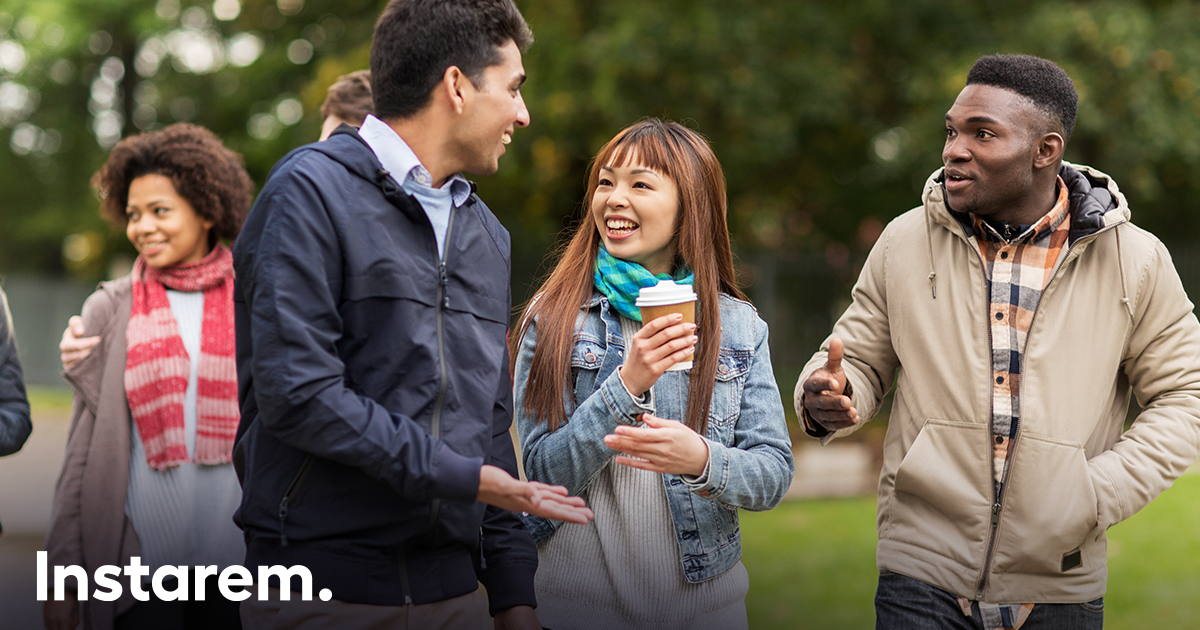 Studying abroad is a unique adventure that can open up countless opportunities to gain life experiences and build connections around the world. But what happens when your wallet doesn't quite fit the bill?
Don't worry, you don't have to give up your study abroad experience just because of financial limitations. Instead of suffering through a strict zero-spending diet, we created this blog post full of savvy student savings tips to help you explore the globe while still balancing your budget.
Step away from the textbooks and let us show you how to use smart money management strategies like creating fun budgets, taking advantage of discounts, and responsible spending habits–all designed for enabling students on a tight budget to extend their reach further than ever before!
Create a budget
Paying attention to budgeting before you leave for your studies abroad may be the last thing on your mind, but it should be the first!
Things like accommodation costs can feel like the bane of all your budgeting woes, especially when you have to consider monthly payments for rent and utilities! But don't panic. There are plenty of creative budgeting tools available to help lighten the load.
These programs provide a comprehensive snapshot of all your expenses and let you set savings goals to help you stay on track. You can even find the right balance between lifestyle and budget, whether you'd prefer an on- or off-campus living situation!
Don't forget to leave room in your budget for eating out! Limit these eat-out adventures to once a week and use budgeting apps to monitor the rest – this way you'll know that some nights are for cooking at home, while others are for exploring the delicious foods your college town has to offer.
Having a budget plan set up in advance sets expectations and helps to prevent any inconvenient surprises. A budget plan can also make sure you're allocating money towards having fun experiences, which is probably why you left on the overseas adventure in the first place!
Utilise student discounts
As a student, there are so many fun things you could be doing – if only you had the money to do them! But hold up a second – did you know that as a student, you can unlock countless secret discounts in almost every facet of life?
From munching out at your favourite restaurant to catching a ride on public transport, there's no shortage of ways for you to save money.
With just a little bit of research before hopping on that plane or train, you could find yourself with a pocketful of savings. The best part is the bargain-hunting doesn't end when you return home – just make sure you keep your eyes peeled for any student-only deals coming down the pipeline!
Find part-time job
Managing money overseas can be a struggle, especially when trying to tackle tuition fees and daily expenses. However, there are some creative solutions that can really help. If you're a student, why not try to find part-time work related to your studies?
From tutoring to manning the till at a local store, there are plenty of part-time jobs available around the world to suit everyone's interests – whether it's in Canada, Australia or Singapore.
Working part-time could even open up possibilities for internships or career paths once you graduate.
However, watch out for those pesky tax regulations! For example, in countries, like Australia, the taxman always gets his due – even when it comes to part-time student work!
Set up a bank account
Oh my, setting up a bank account abroad is a wild ride! It's a process, but if you do it right and follow all the steps, you'll have your shiny new bank account in no time! Sure, filling out the paperwork might seem intimidating and may require several trips to the bank – but don't worry, it will be worth it.
Opening an account abroad can make managing finances easier, allowing you to transfer money to wherever you need it. Plus, if you happen to be working while you study, having a local bank account is essential for making sure those paychecks hit your wallet properly. So get on that banking adventure – here we go!
Don't forget to have a secure source of funds, like grandparents or family back home who are willing to help if you get into unexpected financial difficulty.
Research exchange rates
As a student studying abroad, doing your research on exchange rates is a must.
Sure, it's always nice to take in the sights and spend your time sipping coffee at the local café, but the cost of this latte will be much easier to stomach if you compare prices at different banks and money exchangers.
Understanding these rates before setting foot outside your home country will also help you get all-important convertibility, allowing you to carefully budget for your upcoming adventures. You can also be sure of getting the best possible rate when you convert your currency and avoid paying any unnecessary fees!
So even if you're more excited about the culture abroad than crunching numbers, it's important to make sure you don't get a surprise when looking at that bottom line.
The reality…Money isn't going to grow on trees
Being a student studying overseas can be expensive, and as an international student in particular, you might find yourself severely tempted to ignore your budget and just buy whatever looks tasty.
Unfortunately, being frivolous with your finances can have some dire consequences if not managed properly. With careful budgeting and planning, an international life abroad doesn't have to drain your wallet dry – but skipping the budgeting step may mean going home that much earlier than you'd planned!
Learning how to juggle finances is a key skill to conquering the international student experience. After all, you don't want a week of avocado toast (no matter how yummy it may be) ruining your summer's rent money!
Make sure that you're taking diplomacy seriously when it comes to spending wisely – it'll benefit you more in the long run so keep your eye on the future while enjoying the present.
Before you go…
Sending money overseas can feel like a rollercoaster ride, with more twists and turns than Mr Twister at the amusement park!
Whether you're a parent looking to send your kids some pocket money abroad or a student trying to save a few bucks while sending money home, there's no need to pull out your hair in frustration.
Thankfully, there are services available that make it straightforward to find the most cost-effective money transfer options which will leave plenty of wiggle room in our budget!
With Instarem, you can always save some extra dough while transferring securely
Try Instarem for your next money transfer.
Download the app or sign up here.
Disclaimer: This article is intended for informational purposes only. All details are accurate at the time of publishing. Instarem has no affiliation or relationship with products or vendors mentioned.