Complete list of premium outlets in Malaysia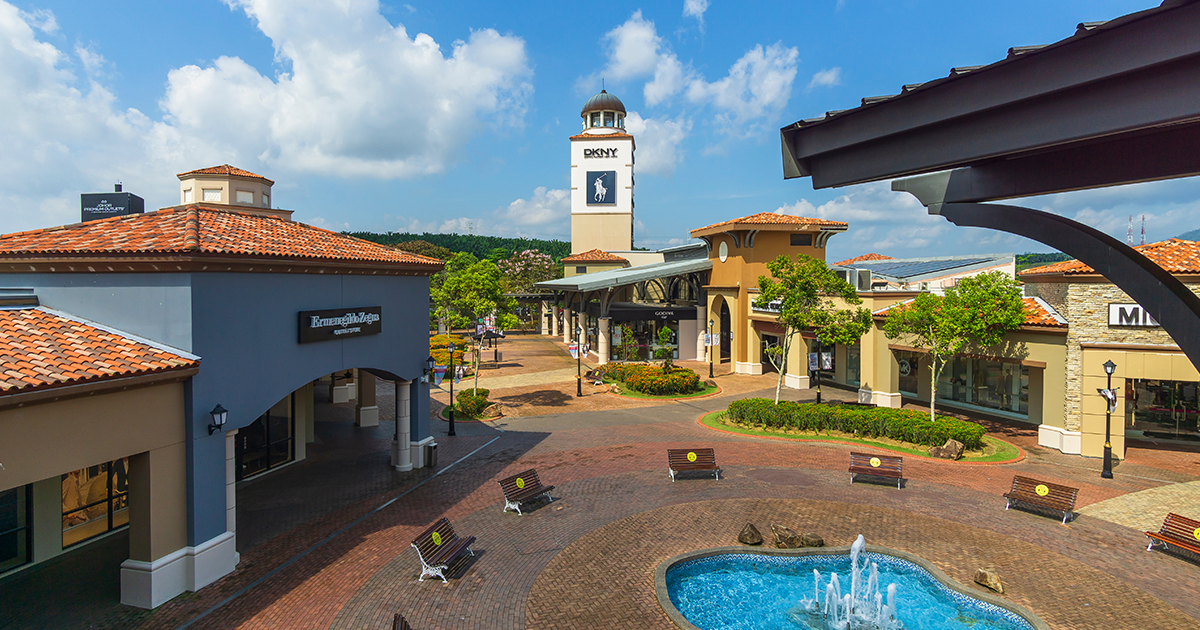 Gather around fellow bargain hunters, we've got some juicy shopping secrets for you. If you're on the hunt for your favourite brands or designs at a fraction of the price, premium outlets are where it's at!
Whether you're a jet-setting traveller exploring Malaysia or a sophisticated expat calling this place home, this is an opportunity you don't want to pass up.
One of the most asked questions is – are the items at the outlets the same as those in regular retail stores? The internet chatter suggests that – no. The prices may be specially tailored for the outlets. Great, right? In a world where the cost of living just keeps skyrocketing, any chance to snag savings is golden.
So, let's explore how you can score some jaw-dropping deals.
Are you ready? Let's shop 'til we drop!
Genting Highland premium outlet
Imagine 150 designer and brand outlet stores, all tantalizingly offering incredible deals with amazing discounts of up to 65% every single day. That's right, welcome to Genting Premium Outlet!
This shopping haven is conveniently just a breezy 45-minute drive from Kuala Lumpur, making it super easy to reach. It's also incredibly well-connected by car, bus, and taxi, and even offers a scenic cable car ride so getting to Genting Highland is basically a piece of cake.
So, we've established that this is the place for great discounts and deals, but you might still be curious and wondering, "What to buy at Genting Premium Outlet?"
We found a delightful array of famous brand names in the Genting premium outlet shop list – Armani, Guess, Coach, Longchamp, Michael Kors, and many more. These top-notch brands are lined up, ready to charm you with their fabulous collections.
After that intense shopping workout, you might start feeling those hunger pangs. We've already done the legwork for you by scouring through the Genting Premium Outlet directory and unearthing some food options to satisfy your cravings.
Brace yourself for 20 individual food and beverage stores featuring popular names like Burger King, Starbucks, Boost, Baskin Robbins, Old Town White Coffee, and many more. And if that's not enough to satiate your hunger, the food court at High Street has an additional 8 tempting options to choose from. So, whether you're yearning for a quick bite or a satisfying meal, Genting Premium Outlet has got your taste buds covered!
Now the real burning question: Is Genting Premium Outlet really cheaper? The truth is, it all comes down to what you're comparing it to. When it comes to choice and range, compared to shopping in Singapore, you'll find it more pocket-friendly to shop at Genting Premium Outlet.
Address: KM13, 69000 Genting Highlands, Pahang, Malaysia
Operating Hours: 10 am to 10 pm (Daily)
Johor premium outlet
Welcome to the shopaholic's paradise – Johor Premium Outlets! Similar to premium outlet Genting, this ultimate shopping extravaganza offers an impressive lineup of 150 designer and brand outlet stores.
Here, you can explore the crème de la crème of collections, all at unbelievable discounts of up to 65% every single day. It's a haven for all premium outlet enthusiasts out there!
Conveniently situated at the crossroads of the North-South Expressway and the Second Link Expressway, this retail utopia is effortlessly accessible from both Johor and Singapore.
Speaking of which, did you know that there are five different ways to enter Johor Bahru (JB) from Singapore? That's right! Whether you prefer to drive, take a bus, train, a taxi, or even opt for a shuttle service, you'll find your way to shopping paradise in no time.
PS: here's a splendid suggestion – if you simply can't get enough of JB premium outlet, why not luxuriate in the pleasure of staying at one of the five nearby hotels? Yes, five! That's a good number of options right there for you.
Johor premium outlet food
If your relentless shopping spree leaves you feeling famished (which is highly likely), brace yourself for the grand dining experience at Johor Premium Outlets.
By grand, I mean you have only three places to choose from!
Now, prepare yourself for the culinary adventure of a lifetime because all three of these exquisite options are, mostly fast food or cafes, where you can find an exquisite array of burgers, fries, and maybe a sprinkle of uninspired coffee.
| | | | |
| --- | --- | --- | --- |
| Name | Address | Opening Hours | Type of food |
| LIANG Sandwich Bar & Ages Ago | Unit 25 – Low Street | 10 am to 10 pm | Café food |
| Marrybrown | Unit 6 – Low Street | 10 am to 10 pm | Fast food |
| Point Convenience Store | Unit 20 – Low street | 10 am to 10 pm | On the go |
And for all you discerning foodies out there: if the "gastronomic delights" at JB premium outlet left you wanting more, you might need to hop back in your car and venture a bit further to find better food options.
Hotel near Johor premium outlet: Impiana Hotel Senai, Rose Cottage Hotel, Taman Impian Senai, Carlsun Hotel, AB INN HOTEL
Address: Jalan Premium Outlets, Bandar Indahpura, 81000 Kulai, Johor, Malaysia
Operating Hours: 10 am to 10 pm (Daily)
Melaka premium outlet (Freeport A' Formosa Premium Outlet)
Freeport A famosa premium outlet is the one and only Melaka Premium Outlet! But wait, hold your horses, don't get confused with Smazh Premium Outlet!
Let's clear things up – Smazh Premium Outlet is an awesome badminton shop that provides high-quality badminton equipment and excellent stringing services. So, if you're looking to smash some shuttlecocks and up your badminton game, Smazh is the place to be.
Now, back to Freeport A'Famosa Outlet, where it's a well-placed trap between Kuala Lumpur and Singapore. Oh yeah, we're talking about the ultimate pitstop during your travels!
This place is strategically located just 10 minutes away from the North-South Highway interchange. And if that's not enough to get your heart racing, it's only a mere 30 minutes from the fabulous Melaka City! Perfect for those times when you need to get some serious retail therapy!
There are over 80 fashion, sports, and accessory brands all packed into a whopping 180,000 square feet of air-conditioned mall space. No need to sweat your shopping choices here – you've got plenty of options to choose from at this Melaka Premium Outlet.
Now, brace yourselves for the architecture because it's just as mind-blowing as the shopping itself. Themed around Melaka's Dutch Heritage, this place is a visual treat. Imagine lakes, fountains, carousels, and windmills – it's like stepping into a shopping wonderland.
So, folks, get ready to embark on the ultimate shopping adventure where bargains, beauty, and Melaka's Dutch charm collide.
Address: Jalan Kemus / Sempang Ampat, 78000 Alor Gajah, Melaka, Malaysia
Operating Hours: 10 am to 10 pm (Daily)
Mitsui premium outlet
Forget about dreaming of Japan's Gotemba premium outlet because we've got something even better – Mitsui Premium Outlet in Malaysia. Here's the deal – Mitsui offers a similar factory outlet concept, but, it's so much closer and super convenient. Who needs to experience the magic of Japan when you can have Mitsui right at your fingertips, right?
Mitsui is just a mere 60km from Kuala Lumpur. Plus, they've got free shuttle buses from Kuala Lumpur International Airport and KLIA2. Talk about convenience.
In line with the Japan vibe, they've got a "special" Japanese Specialty Store called Japan Avenue. You can immerse yourself in Japanese art, music, and cuisine, all while you're shopping for brand-name items.
Plus, they've got a diverse range of upper-middle to high-end brands available at great discounts. Your wallet can thank you later.
Address: Persiaran Komersial, KLIA, 64000 Sepang, Selangor, Malaysia
Operating Hours: 10 am to 10 pm (Daily)
Batu Gajah premium outlet (Silverlakes Village Outlet)
Get ready to mark your calendars because the highly anticipated Silverlakes Village Outlet is all set to open its doors in Q4 of 2023. Yes, you heard that right – it's not open yet, but don't let that dampen your spirits.
Perak is aiming for the stars with "high projected retail tourism growth," making it one of the top destinations in Malaysia. In previous years, it managed to attract over 5 million tourists annually.
So what's special about Silverlakes Village Outlet, you ask? Well, get ready for an "unparalleled" resort-like shopping and dining experience. It's going to be like nothing you've ever seen before in the Kinta Valley. And here's the icing on the cake – it's being handled by a proven world-class retail operator specialist. So, rest assured, when it finally opens, you'll be in good hands.
So, keep those shopping desires in check for just a little while longer, because the excitement is building, and soon enough, you'll get to experience Silverlakes Village Outlet firsthand.
Address: Silverlakes Village Outlet Kinta Valley, 31000 Batu Gajah, Perak, Malaysia
Operating hours: Coming soon.
Langkawi premium outlet
The word on the street is that a premium outlet is on its way, but hey, until that magical day arrives, fear not! You can still get your shopping fix with a little dose of retail therapy at the island's "not-so-premium-yet-still-cool" duty-free outlets.
Oh yeah, we're talking about Kuah and Pantai Cenang – the happening spots where you can shop till you drop without breaking the bank (or your piggy bank, for that matter).
It may not be the "premium" experience yet, but it's a deal and it's better than nothing!
Penang premium outlet (Design Village Outlet Mall)
Shopping at Penang Premium Outlet? you're in for a treat! Get ready to dive into the retail wonderland that is Design Village Outlet Mall – the one and only outlet mall in Penang and the entire Northern Region.
Design Village Outlet Mall is HUGE – a whopping 24 acres of shopping extravaganza located in Bandar Cassia, Batu Kawan. 150 stores packed with everything you could ever dream of – fashion, beauty, sports, home goods, restaurants, and even lifestyle cafes. It's a shopper's paradise.
This award-winning concept is not just any ordinary mall – it's right in the heart of the up-and-coming Northern Development Corridor. Luxury living and state-of-the-art developments are all around you. Imagine strutting your stuff through the outlets, surrounded by prestigious developments like Aspen Vision City, IKEA Penang, and Ultropolis. You'll feel like a shopping queen in a world of elegance.
Now, here's the thing – Penang Premium Outlet is mostly accessible by car. Book a car via Grab, rent one when you get there, or better yet, if you're feeling adventurous, drive there in style. The journey to shopping heaven at Design Village Outlet Mall will be just as exciting as the shopping spree itself.
So, what are you waiting for? Gather your shopping buddies, sort out your transportation, and let the retail therapy begin.
Address: 733, Jalan Cassia Barat 2, Bandar Cassia, 14110 Simpang Ampat, Pulau Pinang, Malaysia
Operating hours: 11 am to 10 pm (Daily)
What about Ipoh premium outlet and KL premium outlet?
Have you ever wondered about the possibility of an Ipoh Premium Outlet or a KL Premium Outlet? Well, they might not have an exact outlet with those names, but – there are some pretty awesome alternatives that are close to it.
For those venturing to KL, t check out Mitsui Premium Outlet, just a mere 60km away from the city. They've got free shuttle buses from Kuala Lumpur International Airport and KLIA2, making it a breeze to get there.
As for Ipoh, get ready to mark your calendars because Silverlakes Village Outlet is set to open at the tail end of 2023. It's going to be a shopping haven you won't want to miss.
So, even if they're not called "Ipoh Premium Outlet" or "KL Premium Outlet," there are fantastic options nearby to satisfy your shopping cravings. Get ready for retail therapy like never before.
Before you go…
So, before you go ahead and swipe that card, double-check that it's the right one! Why not give Instarem's fantastic travel companion, aptly named "amaze," a try?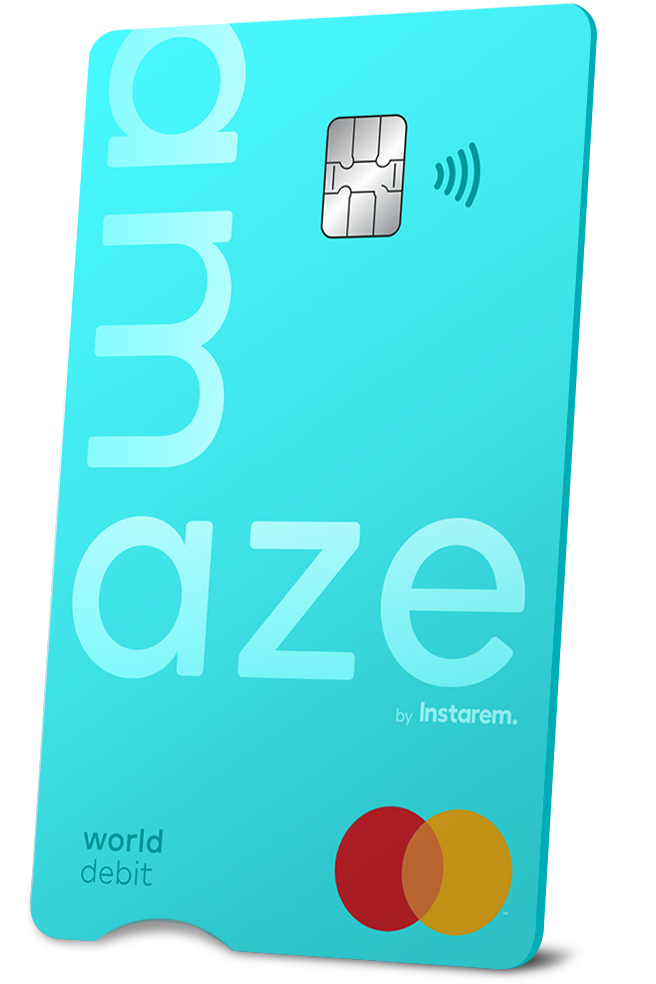 With amaze by your side, you'll reap incredible benefits like fantastic FX rates on global purchases. Plus, you can earn InstaPoints when you spend on FX and redeem them for cashback or discounts on overseas money transfers. It's a win-win.
And if you're an expat in Malaysia, why not level up your money-saving game with Instarem? Sending money back home has never been easier, and who knows, those savings might just score you a shopping spree at the premium outlet! Keep your wallet happy and your purchases stylish with Instarem.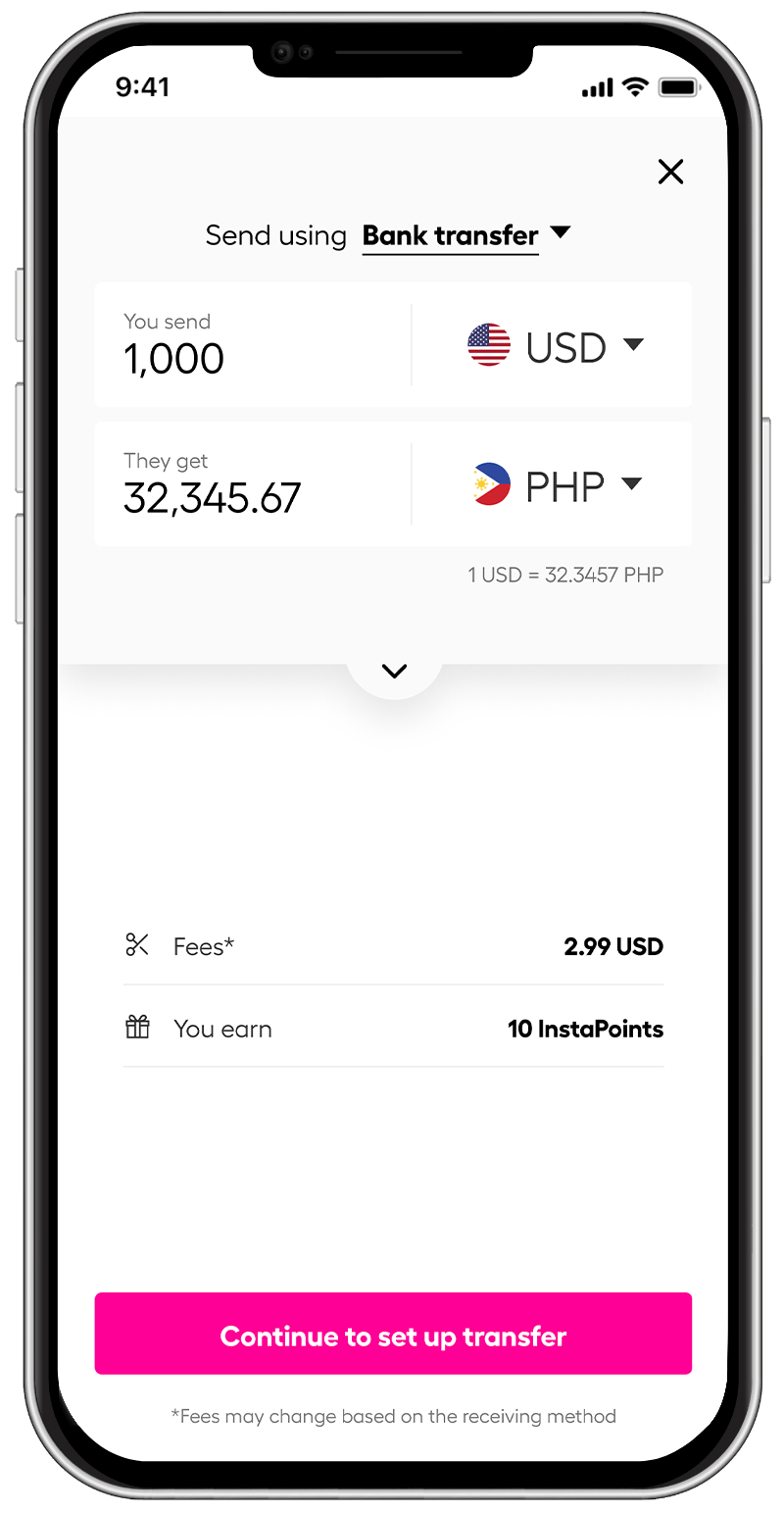 *rates are for display purposes only.
Try Instarem for your next transfer by downloading the app or sign up here.
Disclaimer: This article is intended for informational purposes only. All details are accurate at the time of publishing. Instarem has no affiliation or relationship with products or vendors mentioned.