Stay in control with
our transparent pricing
Our transfer fee is transparent – never hidden, you'll always see the exchange rate upfront, giving you total control to send money from Hong Kong to Chile at the best rates.
What our customers say
How to send money
to Chile: 4 easy steps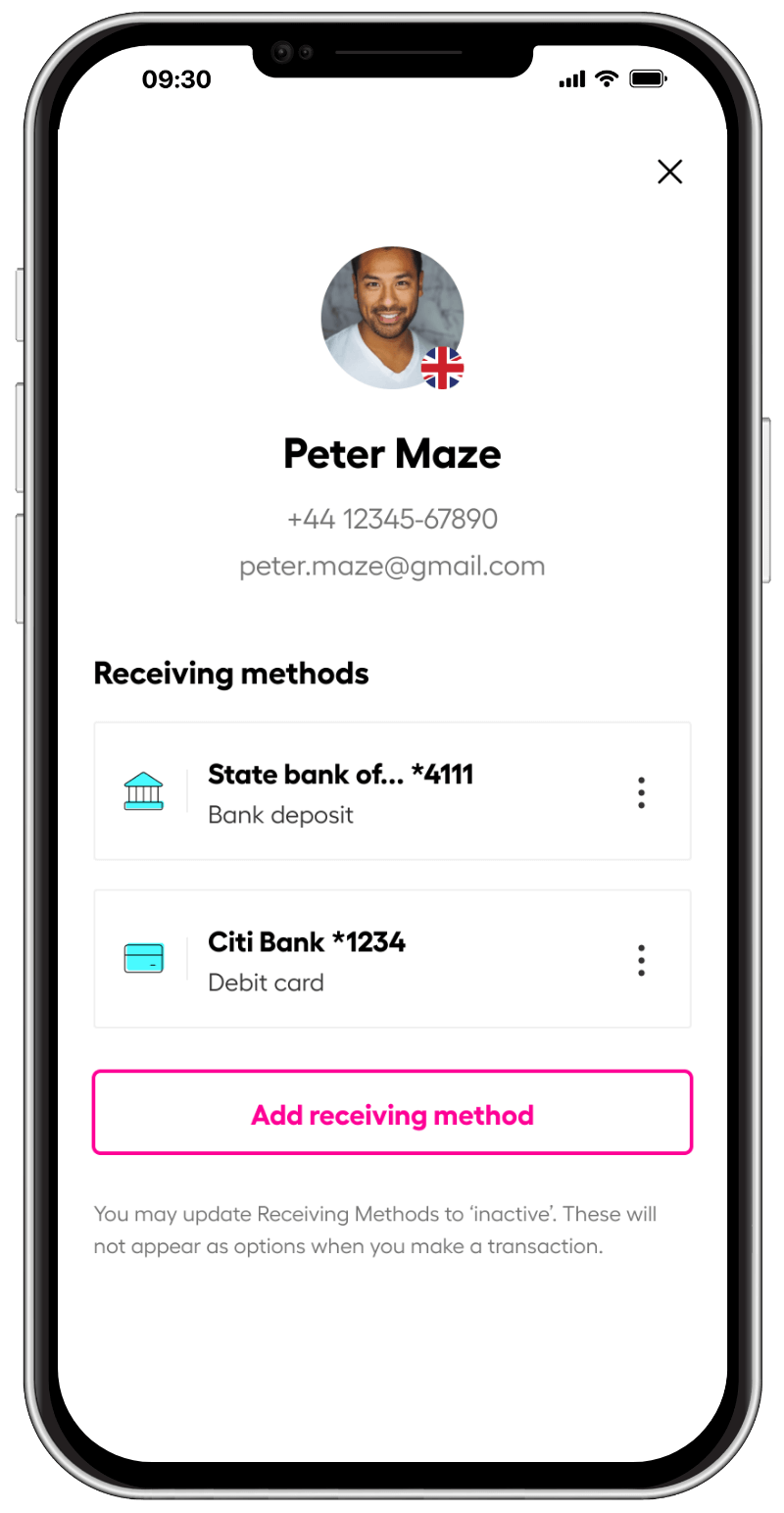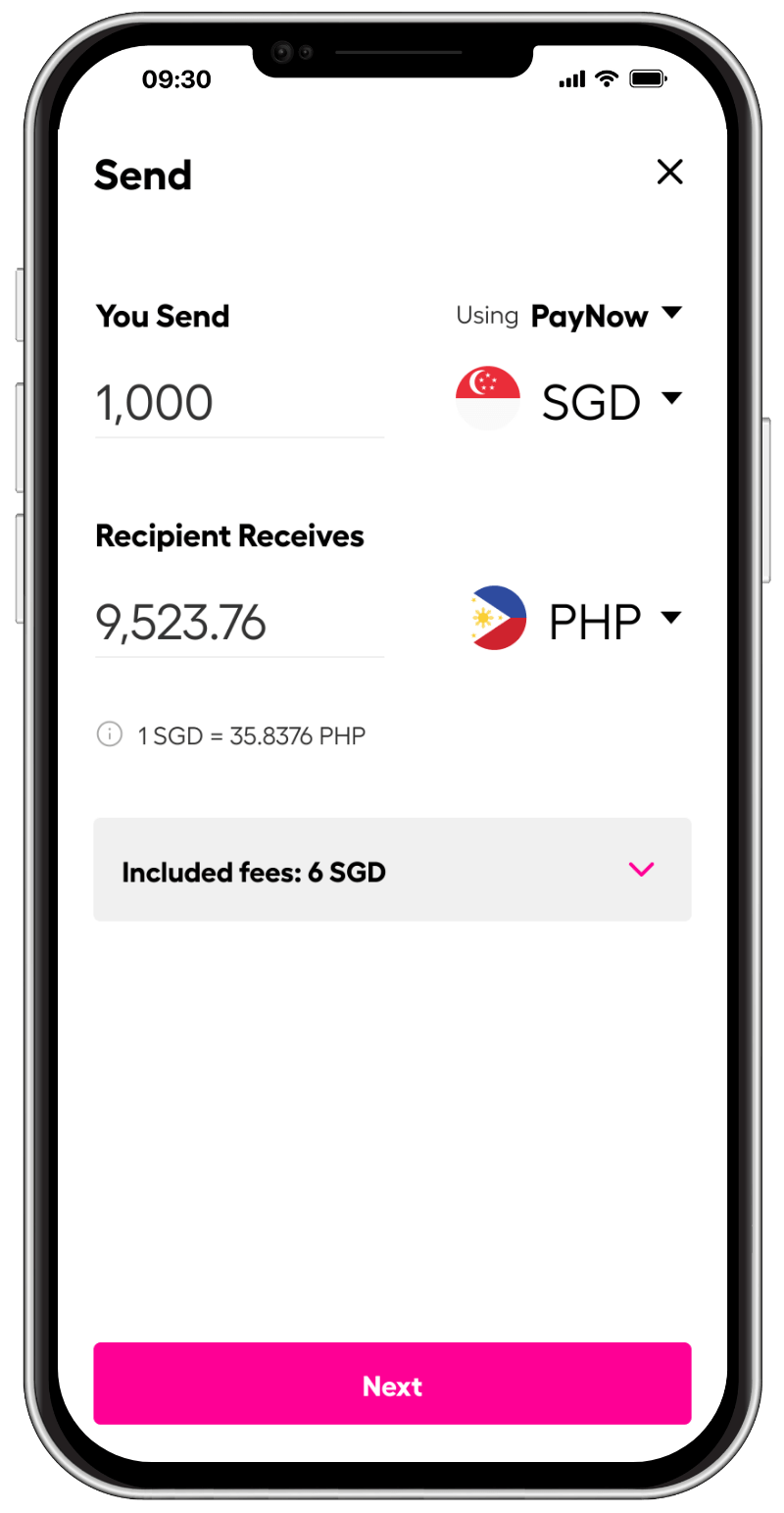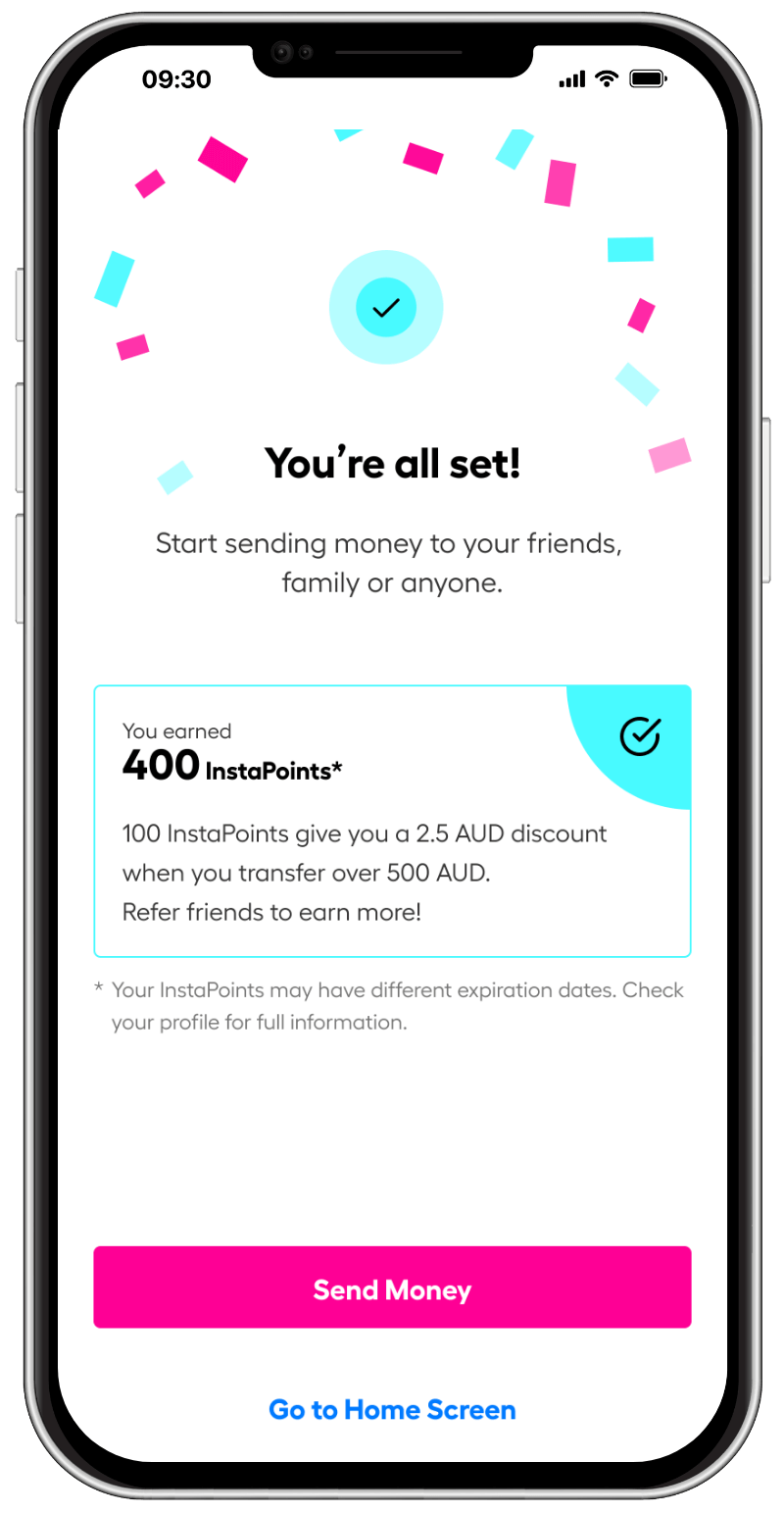 Create and verify your account
Sign up for an account online or via our app. Upload proof of address in Hong Kong and your identification documents.
Add a recipient
Fill in your recipient's information and bank account details. 
Enter amount to transfer
Choose the location or money currency you want to send, input the amount, and select your preferred transfer method.
Note: Refer to our international money transfer limits guide for more information on the maximum amount you can transfer in a single transaction to your choice location.​
Verify your international money transfer
Key in the verification code that is sent to your registered phone number or email. This helps us keep your money safe.
Send money from Hong Kong to over 60+ countries
More currency pairings for HKD
If you cannot find the currency you would like to send to, it means we currently do not support transfers to that currency.
Earn commissions and offer cheap international money transfer options to your audience with the Instarem Affiliate Programme. 
Read official press releases for our exclusive products and services.
Is it safe to transfer money to Chile from Hong Kong online?
Absolutely! When you choose Instarem to transfer money to Chile from Hong Kong, you can be rest assured that your transaction is secure. We are regulated and licensed in 11 countries, and we specialize in international transfers, including sending money to Chile.
At Instarem, we take your financial security seriously. We use advanced encryption and secure payment methods to protect your information during the transfer process. However, it's always a good idea to be cautious. Before you proceed with any online money transfer to Chile, make sure to verify the recipient details and carefully review our terms and conditions.
How long does it take to transfer money to Chile from Hong Kong?
In general, transferring money to Chile from Hong Kong is usually instant but can also take one to two business days. The exact time may vary depending on factors like the payment method chosen, the verification process, and any potential delays in the banking system. For the most accurate and up-to-date information on transfer duration, we recommend checking our website directly when sending money to Chile.
Can I track money transfer from Hong Kong to Chile?
Yes, you can track your money transfer from Hong Kong to Chile via the Instarem app under "Activity" section. You will also be notified once your money transfer to Chile has successfully reached your recipient.
Can I send money to Chile for Business Purpose ?
Yes, you can send money to Chile for Business too. Try our Business account, sign up with us today! For business related transactions, please open a business account with us
What is the best way to send money to Chile?
Experience the convenience of online money transfers with Instarem, offering competitive exchange rates and affordable fees. Choose us for hassle-free transactions and exceptional customer support, making us the preferred option for sending money to Chile.