5 ways airports are ripping you off & how to avoid it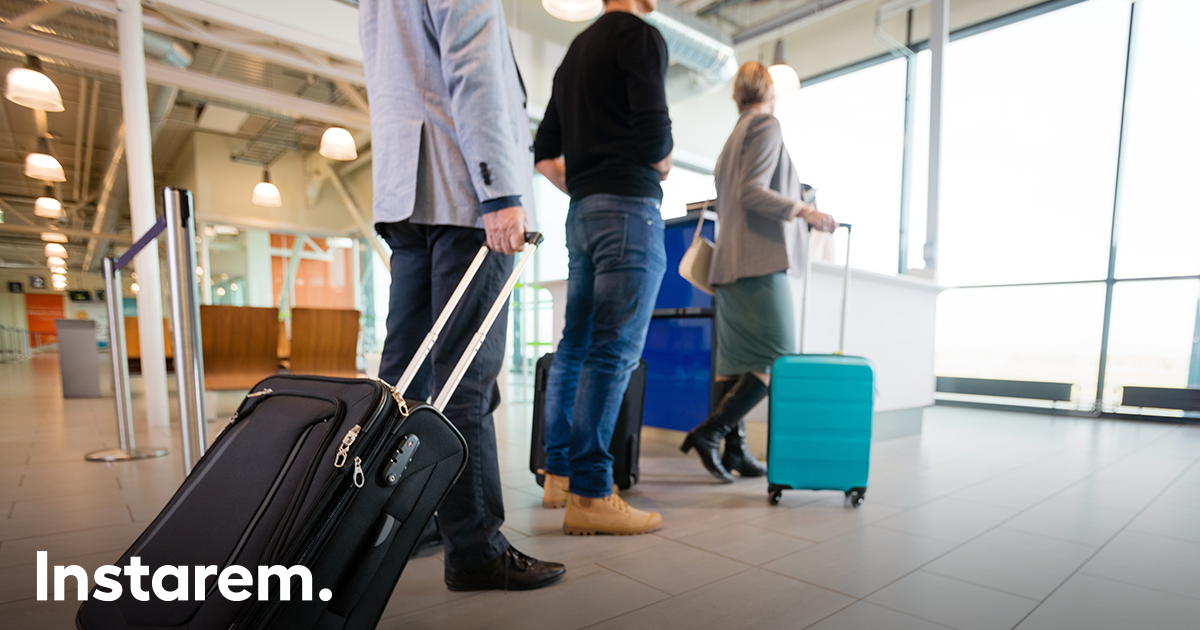 Ahhh air travel! It's always an exciting prospect until you get to the airport and realise that between the exchange rates, hotel bookings and lift tickets, you're already out a few hundred of your hard-earned dollars around ten minutes after setting foot in a new country.
You'll start to experience the dreaded 'travel blues' before even catching your flight, which makes you think why on earth would someone spend so much for such a relatively short time abroad? I mean, it should be the personified definition of masochism right?
Between costly baggage fees and extra sets of required documents just to catch a plane, there's no shortage of ways for airports to be a nuisance and make sure it bleeds extra money from unsuspecting travellers.
We all like to save money, but with fees ever increasing and policies always changing, how can the common traveller avoid getting ripped off by airports? A true holiday hero would have all the answers – so let's figure out how to be our own little superheroes!
1. Over-priced food and drinks
Forget about those luxury amenities when such basic facilities like water are exorbitant at airports! Travellers often get their wits tested as the urge to take a sip of water clashes with the penny-pinch attitude.
The United States Port Authority recently tried to reign in airport prices with a 35-page policy guide for vendors in May 2022.
In their infinite wisdom, they have decided to cap prices at 10% over "street prices," while also requiring lower-priced meal options overall.
Yes, be prepared to pay more for items most of us would get for a fraction of the cost in the outside world.
Going on a flight, but don't want to eat the overpriced airport and airplane food? No worries – just follow these tips!
Bringing your own grub along can help ensure you won't be stuck eating something you don't want. Sandwiches, snacks, and crackers are great items to have on hand when you're feeling peckish.
Don't forget to bring an empty water bottle too – once you've gone through security, simply find yourself a water fountain and fill up!
And why not think ahead? If time permits before you head to the airport, have a full meal outside.
Yes, we're definitely taking penny-pinching to the next level.
2. Expensive Wi-Fi access
Many airports charge exorbitant rates for Wi-Fi access which can really add up if you're traveling with several devices or staying connected for a long period of time.
For example, Los Angeles Airport (LAX) is offering free Wi-Fi in all of its public terminals. There's just one catch – you're limited to 45 minutes in each session, which is annoying because the Wi-Fi should be totally free. Of course, if you want more than that, you can always upgrade and pay for a monthly subscription plan with Boingo or some other hotspot provider.
So, if you want free wifi at the airport but your unlimited session is up, then you'll have to put up with it and watch the ad to get access again.
It's really annoying having to start over, but since there isn't any other alternative way to get wifi without paying for it, then this might be your only option. At least it's better than shelling out money just to access the internet!
3. Limited duty-free shopping
Haven't you ever gone through an airport duty-free store, making your carefully calculated purchases in anticipation of some sweet savings, only to realize you could've gotten those items cheaper online? Well, you're not alone.
Limited duty-free shopping options at airports often mean travellers are paying too much for their purchases – it might be tax-free, sure, but sometimes there's even a markup! Shopping around ahead of time can make all the difference whether you're browsing for souvenirs or gifts abroad.
4. High currency exchange fees
It's a trap that almost all seasoned travellers fall into at some point – they plan and prepare for their trip, pack up everything they need…and then get to the airport, only to find out that the currency exchange rate is through the roof!
It's true – exchanging money at an airport generally comes with a hefty premium due to convenience.
While it may be tempting to take advantage of getting ready-accessed cash before you jet off on your trip, it's usually best to steer clear of this option if you're looking for an affordable rate.
5. Excessive baggage fees
Making a visit on an international scale always leads to one inevitable thing: shopping. Now, the thrill of satisfied shopping can only be met with two words: excess baggage!
Funnily enough, although we focus so much on the amount of apparel we pack before leaving for the trip, we often forget that coming back has its own fair share of restrictions and regulations.
To be honest, more than enjoying our international treats, countering the check-in and the weighing machines is almost like trying to pressure cook a three-course meal for dinner. All those extra kilograms come at a price!
For example, American Airlines has made sure that anyone who thinks they can get away with a bag on the heavier side will have to pay the price – literally.
If you're caught trying to carry baggage weighing between 23kg to 32kg (51 and 70lbs), you'll have to cough up $100 in overweight bag fees, and with bags over 45kg (100 pounds) not even being accepted.
So next time you are savouring the delightful souvenirs from your travels, just remember an important rule: stick to your original baggage limit or get ready to open that wallet once again!
Before you go…
Like most people, you probably want to spend the holiday season relaxing and enjoying yourself, not worrying about money.
That's where Instarem comes in.
Whether you're an expat who is travelling or a Singaporean looking to travel overseas, Instarem can help you save time and money.
With no hidden fees and competitive exchange rates, we make it easy to send money home. Try Instarem for your next transfer by downloading the app or sign up here.
And through amaze*, pair up with any Mastercard bank cards or top up your amaze wallet and get:
Fantastic FX rates with every global purchase.
Earn InstaPoints on FX spends and redeem them as cashback or discounts on overseas money transfers.
sign up now and get your virtual card promptly
Disclaimer: This article is intended for informational purposes only. All details are accurate at the time of publishing. Instarem has no affiliation or relationship with products or vendors mentioned.