Desaru travel guide – ferry prices, best resorts & activities to do (2023)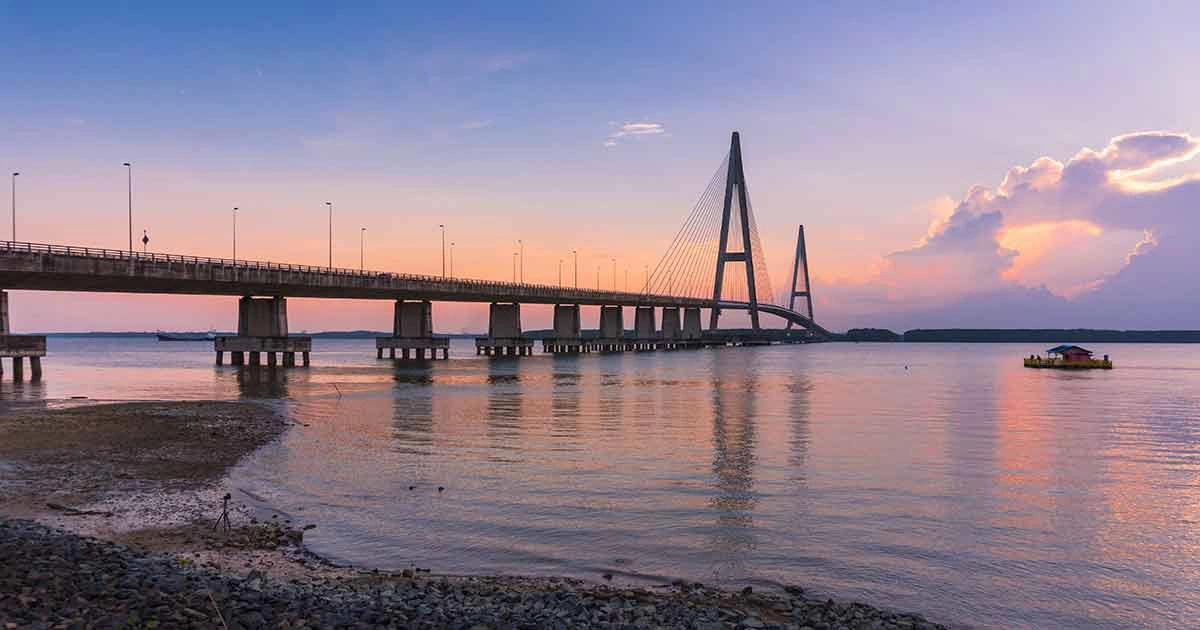 Looking for an affordable getaway without the hassle of flying and dealing with immigration checks? Well, how about adding some beach vibes into the mix for that ultimate relaxation? Look no further than Desaru! Desaru Coast is a fantastic integrated resort destination with something for everyone.
Curious to know more? Keep reading as we dive into how to get to Desaru, what exciting activities await you, where to find the perfect stay and much more!
Desaru weather
Looking for the best time to visit Desaru?
Well, Desaru is nestled in Malaysia, which means you're in for a weather scene quite similar to what you'd find in Singapore – we're talking temperatures ranging from 24°C to 31°C. But come on, let's be real, when you factor in that humidity, it will probably feel even hotter than that.
Things crank up in June and the rain tends to take centre stage in December.
Now, if you're all about those outdoor, beachy vibes, you'd probably prefer to dodge the rain and keep your groove going. So, your sweet spot for a Desaru adventure is pretty much in these months:
March
April
May
July
August
September
October
And the cherry on top? It's not the peak season, since school's not out then.
You might be interested in: Legoland Malaysia: The complete guide
Where to stay in Desaru? Check out these 10 Desaru resorts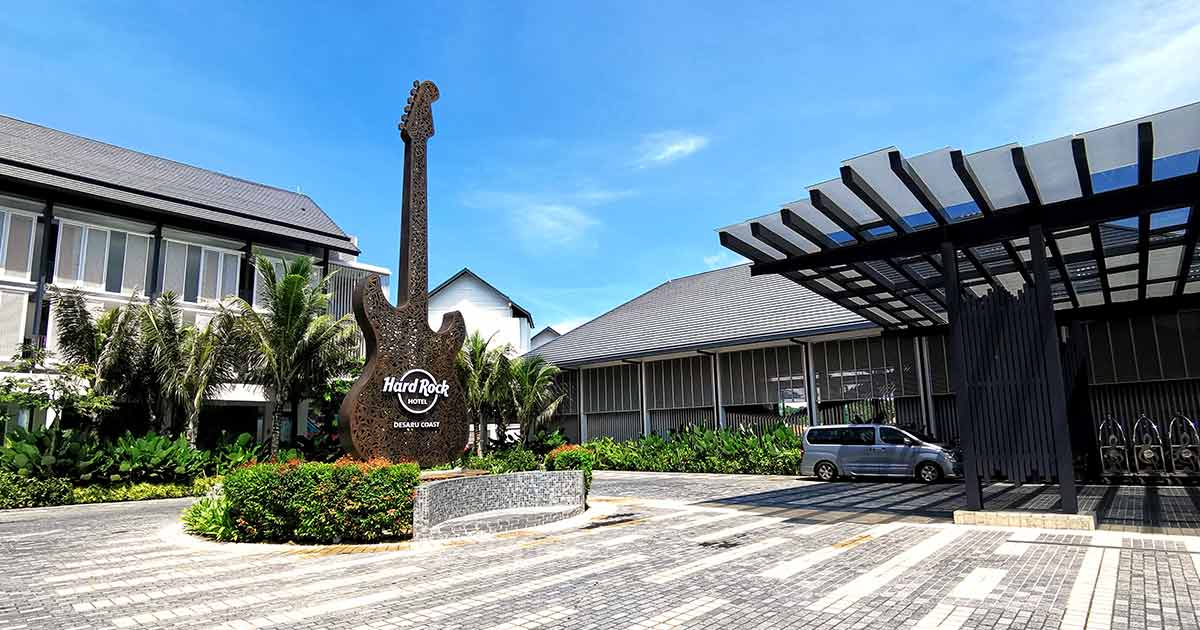 So, we're on the hunt for a spot to crash, catch some Z's, and maybe do a little languishing, right? But the big question: where's the sweet spot to stay in Desaru? No worries, there's a list of Desaru resorts you can mull over. And if you are wondering what is the best resort in Desaru, we've got a curated list for you.
Hard Rock Desaru
When a hotel boasts an impressive 4.4 out of 5 average rating, you know it's a winner. Especially if you're embarking on a family adventure to Desaru, the Hard Rock Hotel is a must-visit. They've gone the extra mile to ensure your kids are comfortable with family-friendly rooms featuring cosy beds. What sweetens the deal is its proximity to Adventure Waterpark Desaru, making it a breeze to enjoy the waterpark with your little ones and retreat to your room for a breather whenever needed.
Rates start at just 108 SGD. And if you're leaning towards a more relaxed vibe within the confines of your room (let's be honest, parenting can be quite exhausting), fear not! The Studio Suite Gold Duplex is a fantastic option. It includes a private plunge pool and a separate bedroom designed with your kids in mind.
Four Points by Sheraton Desaru
Here's the perk of staying at this resort: it's conveniently located near Desaru Fruit Farm, making it an ideal base for those craving fruity adventures. Whether you're a family, a group of friends, or a couple, you're all welcome here! Plus, if you'd rather enjoy breakfast in the comfort of your room instead of dining at the farm, Four Points Sheraton has you covered with a morning menu featuring continental, Asian, and vegetarian options.
Rates kick off at 108 SGD per night.
Amerald Resort Hotel
Seeking a tech detox? Amerald Resort is your answer. Sitting in a serene, secluded spot with breathtaking beach views, this hotel offers a perfect escape from the daily grind. With an average Google rating of 4.0, it's a tranquil haven worth considering for your next getaway.
The resort is located at Lot 1231, Jln Kg Punggai, Sungai Rengit, 81600 Pengerang, Johor, Malaysia. It's classified as a 4-star hotel and offers rates starting from 104 SGD per night.
Westin Desaru
Nestled between the beach and Adventure Waterpark Desaru, it's the ultimate water sports playground – jet skis, paddleboats, kayaks, oh my!
Need some entertainment for the little ones? Check out the Westin Family Kids Club® – a creative wonderland with tote bag painting, coin bank art, and more. Plus, they've got daycare for ages 4 to 12.
So, whether you're a couple seeking paradise or a family ready for fun, just remember to snag that room with 2 Queens for your cosy stay! Located at Desaru Coast, Jln Pantai 3, 81930 Bandar Penawar, Johor, Malaysia
Anantara Desaru
Anantara Desaru is the second priciest hotel in Desaru, but it's worth every cent. It's divided into Resorts and Villas. Resorts are great for couples with a child, while Villas are perfect for larger groups, ranging from one to four bedrooms.
Plus, you're also right by the beach, with cycling and yoga options, and there are two golf courses with stunning views. Anantara is a one-stop destination where you can do it all without leaving the property. It's a 5-star hotel with an impressive Google rating of 4.6. Located at Persiaran Pantai, Desaru Coast, 81930 Bandar Penawar, Johor, Malaysia.
Lotus Desaru
Looking for a place that feels like home but still rocks the fun factor? Look no further! Lotus Desaru has a chill, homely vibe that's a refreshing change from the usual swanky hotels.
When it comes to rooms, they've got you covered, whether you're flying solo or rolling deep with the family. Choose from 1-bedroom to spacious 4-bedroom suites – they even have fancy penthouses! And guess what? Every suite has its own kitchen, so you can whip up some grub.
Don't feel like walking? No biggie! They've got buggies to chauffeur you around like a VIP.
And for the ultimate splashy adventure, you don't even need to leave the resort. Lotus Desaru has its very own splash park, complete with water slides, splash pads, a lazy river, and more. It's like a water wonderland right in your backyard!
So, if you're up for a good time with a side of comfort, Lotus Desaru has your name written all over it.
Sand and Sandals Desaru
Desaru's beach may sound romantic, but it's not just for lovebirds! Their family suite is a double-decker delight with an exciting pirate theme that morphs into the ultimate family hangout. Now, if you're itching for some wild thrills, buckle up for a 30-minute road trip to crocodile and fruit farms – but hey, safety's our motto, matey!
This 4-star gem boasts a hearty Google rating of 3.9 from 1,720 reviews. Find it at Jalan Desaru Desaru, 81930 Bandar Penawar, Johor, Malaysia. Rates start at 131 SGD per night, check-in's at 3:00 p.m., and check-out at 12:00 p.m. Give them a holler at +60 7-822 2222.
Sebana Cove Resort
Sebana Cove Resort may be a bit of a trek from the usual Desaru beach scene, but guess what's just around the corner? The Ostrich farm – yup, you're practically neighbours with those long-legged birds.
When it comes to snooze spaces, they've got you covered. Fancy the executive rooms with a pair of twin beds, or go big with suite rooms sporting a king bed and a comfy sofa bed for that extra lounging.
But wait, the real superstar here? It's the 18-hole golf course! Calling all golf fanatics – you've found your paradise.
Located at Lot PTD 2940/2941, Mukim, 81600 Pengerang, Johor, Malaysia, rates start at 79 SGD per night.
Tunamaya Desaru
Tunamaya Beach & Spa Resort Desaru offers more than just a stunning sea view. They're all about fun outdoor activities like the Jungle Adventure and water sports like Para Sailing and Jet Skiing. With various room options, from Twins to Suites, you're guaranteed a luxurious retreat. Plus, the Sarang Spa is perfect for relaxation. Note that prices aren't listed on their website, so you'll need to email for reservations.
This resort boasts an average Google rating of 3.8 from 2,462 reviews and is in Bandar Penawar, Johor, Malaysia. Rates start at 117 SGD, check-in is at 3:00 pm, check-out at 12:00 pm, and you can reach them at +60 7-833 8888.
How to get from Singapore to Desaru?
Wait, does this whole thing include flying? Technically you can fly from Singapore to Johor Bahru, but honestly, it's a bit of a wallet burner. Plus, there's no direct flight from Singapore to Desaru, so it's a bit of a detour.
But hey, there are smarter options that won't drain your bank account.
We're talking ferries and cars. If you're not a fan of sitting in traffic, go for the ferry. And if you'd rather avoid those early morning alarms and have more freedom, grab a car. It's all about what floats your boat—or drives your wheels!
Drive to Desaru by car
You know what's great about heading to Desaru? It's right in JB, so you can actually drive there if you feel like it, and it takes less than 2 hours to reach. Just a heads up, let's not forget about those infamous traffic jams at the JB customs, so you might want to factor in some extra time for that mess.
If you don't have a car, no worries! You can think about renting one. Carousell has some cool and budget-friendly options, but just be sure to give the car a good test before sealing the deal. And for those sweet deals close to the JB checkpoint, you've got platforms like Kayak, Klook, and Expedia doing the heavy lifting, bringing you offers from different rental providers all in one place.
Take a ferry to Desaru
In 2023, to go from Singapore to Desaru by ferry, a new route operates from the Tanah Merah Ferry Terminal. You can purchase your ferry tickets from BatamFast, which also operates ferries to Batam. BatamFast manages 26 ferries daily across 4 routes between 6 Ferry Terminals.
To buy tickets, visit their website, select travel dates, and make the payment. The ferry to desaru ticket prices includes departure fees. Adult one-way tickets are around 70 SGD, while round-trip tickets cost about 108 SGD.
What to do in Desaru?
You've arrived in Desaru, checked into your favourite hotel, and now you're probably wondering, "what's next?". Well, the good news is that there's a whole bunch of things to do in Desaru, and you'll have plenty of opportunities to relax and soak in the beautiful views that this place has to offer.
So, get ready for some exciting adventures and serene moments!
Desaru beach
Sometimes, the art of doing nothing is truly something special, right? Well, here's the scoop: Desaru's crown jewel is its beach. You can roll out a comfy mat, dive into a good book, bask in the glorious sun, and let the gentle breeze caress your soul. Fancy flying a kite or catching a mesmerising sunset? It's all on the house!
But here's a pro tip: make sure you've got plenty of sunscreen on hand. We wouldn't want you turning into a lobster, because even the most magical aloe vera won't work miracles on a bad sunburn.
Desaru Adventure waterpark
Since the Malaysian weather is going to keep that heat and humidity going, why not beat the heat at the Adventure Waterpark? This place is a watery wonderland with over 20 exciting rides, slides, and attractions to enjoy.
As for tickets, it's a flat rate of about 150 RM per person, whether you're a kid or a grown-up kid at heart. But here's a smart move: if you plan to make multiple visits, grab the Splash Pass for 250 RM per person, and you'll get unlimited access for the entire day. Stay cool and have a blast!
Desaru fruit farm
Despite the name, this 180-acre farm is more than just about fruits. You can explore their agricultural gallery, visit the fish pond, take a leisurely stroll in their vegetable and herb garden, and even bring the kids along to a petting zoo. They also offer educational talks about bees and the opportunity to taste some delicious local raw honey. And if you're feeling adventurous, you can pay a little extra to feed charming alpacas and raccoons. Plus, you can purchase local produce and enjoy a meal right there on the farm. For packages, just visit their website.
Firefly Desaru
You know, fireflies are pretty amazing creatures, but in today's world filled with bright city lights, it's become quite a challenge to see them in action, even when they're right in front of you. But if you've ever been curious about what it's like to be surrounded by these tiny flying light bulbs, we've got a fantastic suggestion for you – consider going on a fireflies cruise.
And don't worry, you won't just spot one or two fireflies; the Johor Kota Tinggi River is actually a rare breeding ground and habitat for these fascinating bugs. You'll be in for a treat as thousands of fireflies light up the riverbanks, creating a magical spectacle that rivals the stars in the night sky.
You can easily arrange a firefly cruise through Desaru Fruit Farm, and the best part is that the prices are quite reasonable, starting at just 60 MYR for adults and 50 MYR for kids. It's a truly unique and unforgettable experience that you definitely won't want to miss out on.
Crocodile farm Desaru
You won't stumble upon a fancy website with all the nitty-gritty details about this crocodile farm. But a quick Google search hints that there are roughly 1,000 apex predators lurking in this place. Now, since there's no official website, you can't really book your tickets ahead of time. But don't sweat it – waiting times are typically short, unless it's a public holiday.
Now, if you're feeling a tad adventurous and want to treat the mighty reptiles to a snack, just grab some chicken from the friendly staff for 20 MYR and toss it to the crocs.
When it comes to the entrance fee, it's 15 MYR for adults and 8 MYR for the little ones. But here's the catch: you'll likely spend only about 30 minutes to an hour exploring this crocodile farm. It's a quick but heart-pounding adventure!
One thing to note is that the crocodile farm isn't exactly next door to Desaru Coast; it's at least a 30-minute drive away. So, if you're not driving, make sure to arrange for transportation from your hotel.
Desaru ostrich farm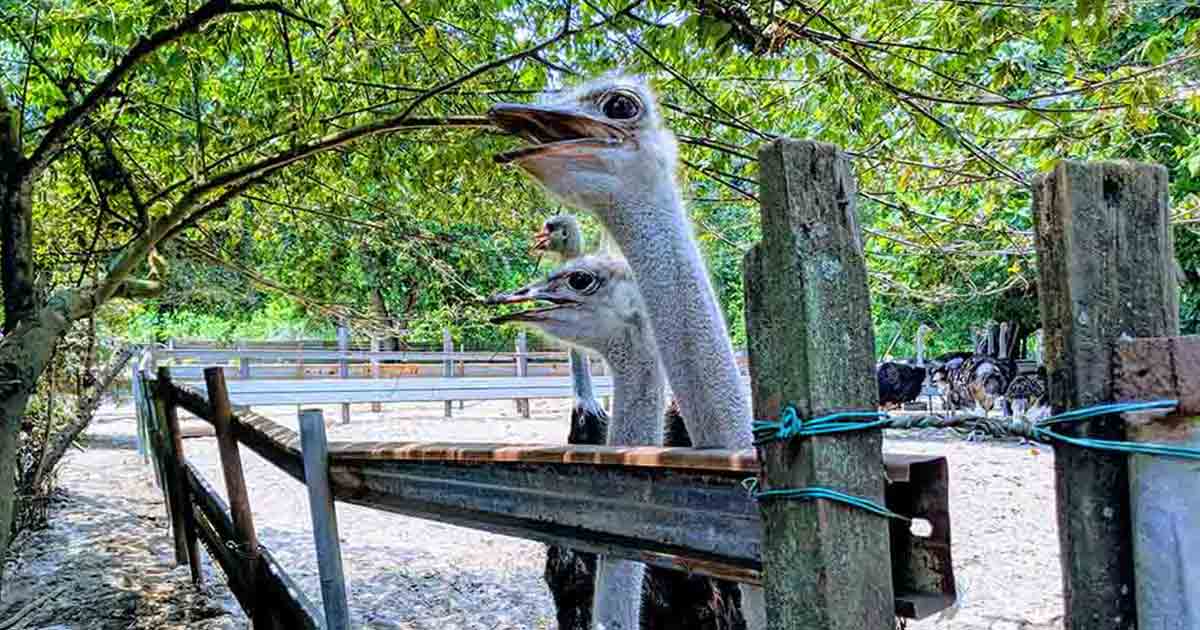 Now that we've covered fireflies and crocodiles, let's dive into the world of ostriches, shall we? The Desaru Ostrich Farm isn't your typical bird park where you just stand around and watch. Here, you actually get to interact with these magnificent creatures. You can feed the ostriches, and if you've got kids under 30kg, they can even take a ride on them, like they're riding a horse (anything above that weight, well, you can walk alongside the ostrich – still pretty cool, right?). And yes, they serve ostrich-related food, which might sound a bit like cannibalism, but it's an interesting experience.
Just a heads up, if you're planning to try the ostrich omelette or ostrich Bak kut teh, you might want to eat first before getting all pally with the birds. Unless you don't mind the cute ostriches giving you judgmental looks while you enjoy your meal.
As for the practical stuff, the entrance fee for adults is 20 MYR, while a single-child ticket is 15 MYR. The farm is open from 10:00 a.m. to 6:00 p.m., so you've got plenty of time to enjoy your ostrich adventures!
Massage Desaru
JB massages are great, no doubt about it. But guess what? Your go-to spots in JB don't offer the picturesque views you deserve. So, why not treat yourself to a top-notch massage at Desaru hotels like Anantara Spa at Anantara Desaru Coast Resort, Chenot Spa at One & Only Desaru Coast, Rock Spa at Hard Rock Hotel Desaru, and more? Trust us, you'll feel rejuvenated like never before!
Desaru ATV
ATV rides are more than just looking cool – they offer some surprising health benefits like improving posture and stamina. So, if you're up for a little adventure and some health perks, give ATV riding a shot at the Desaru Fruit Farm.
And with a vast 180-acre farm, you've got plenty of space to let loose on those ATVs. You can hop on a single ATV for a ride, starting at just 55 MYR. It's a fun way to enjoy the outdoors while giving your health a boost.
Before you go…
Great job on booking your trip to Desaru! Now, here's a little reminder: don't forget to get some local currency. But, you know, lately, there's been quite a rush to exchange SGD to MYR, resulting in those never-ending lines at money changers and some places running out of Ringgits. Lucky for you, we've got a much better solution up our sleeves – the amaze card!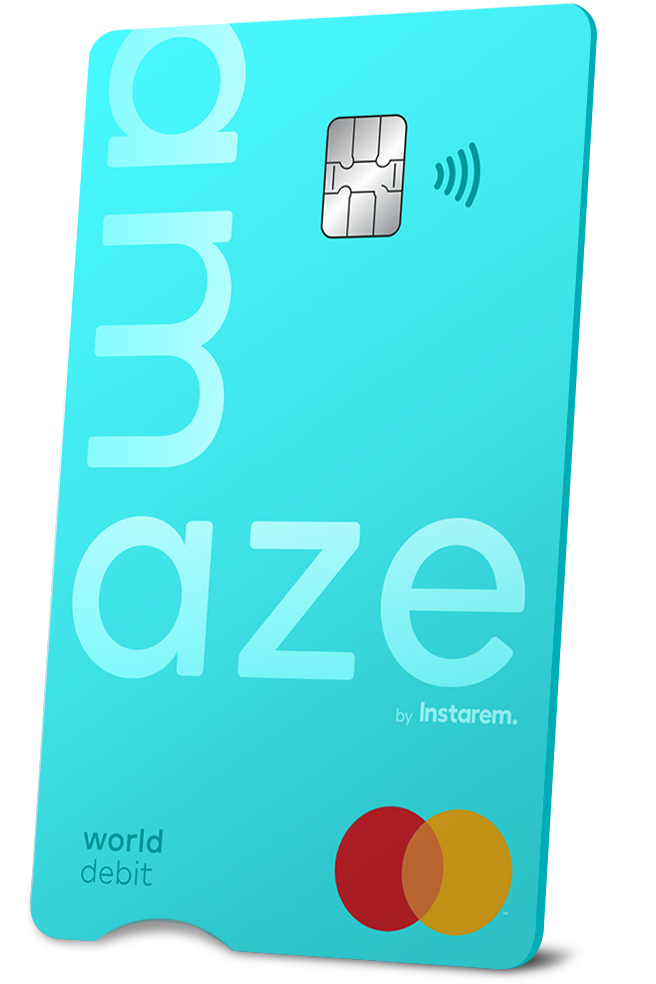 With amaze card, by Instarem, you get to save while you travel with fantastic FX rates and rewards on all your overseas spending
.
Sign up via the Instarem app and start using amaze instantly. It's totally free.
*T&Cs apply
**Disclaimer: This article is intended for informational purposes only. All details are accurate at the time of publishing. Instarem has no affiliation or relationship with products or vendors mentioned.