9 travel expenses you may not be aware of
Travelling, especially travelling abroad, can often set you back way more than you anticipated. Most people have the expected costs of accommodation, airfare and sightseeing sorted in their travel budget – but often, there're a whole bunch of other expenses that we don't always factor in when planning our travel.
Don't worry though – just because your holiday might be turning into an expensive disaster doesn't mean you're stuck with it!
We're here to give you the lowdown on all those pesky extra costs so you can plan ahead and avoid them like a pro. Ready? Off we go!
1. ATM withdrawal fees
When vacationing abroad, it is important to keep an eye out for those pesky ATM fees. Withdrawing money when you're in a foreign country can be like unlocking a secret door; behind it could be either a great deal or unacceptable levels of fees!
Using the wrong cash card and ATM combinations can turn your dream trip into an expensive financial nightmare.
Stick with using your debit card and try not to stray to different banks if you want to save yourself from potentially exaggerated bank charges.
If your bank is part of the Global ATM Network, then you can withdraw cash without having to pay pesky withdrawal fees AND without having to scream 'Abra-free-dabra'.
But before you get your hopes up – just remember to check with your bank first and make sure it is affiliated with this network. Oh, and don't forget to ask if there are any location-specific exceptions, like if transactions at partner ATMs in some exotic country may still cost you an arm and a leg.
Watch out for un-bank-like ATMs! Machines with labels like Travelex, Euronet, Moneybox, Cardpoint or Cashzone may look inviting with their flashy interfaces and wide selection of currencies that seem ready to go – however, don't be fooled; these independent ATM machines usually come with much higher fees and poor exchange rates.
2. Foreign transaction fees
It's not like we needed an extra reason to stay rooted at home, but now there's one more: foreign transaction fees!
Whenever you shop or buy online with a credit card from a foreign merchant, well through those sneaky channels, you will be charged a fee.
Is there something you can do to avoid them? Yes, sort of, depending on how far you're willing to go!
All you need is to check if your bank charges for foreign transactions and how much, then prepare yourself with a fee-free or low-fee card.
Just be aware of the annual fees – they could outweigh the advantage of no or low foreign transaction fees. Check out those travel or frequent-flyer cards too: they often waive transaction fees plus give additional perks!
3. Dynamic currency conversion fees (DCC)
When travellers are adding up all their 'must-haves' for their upcoming adventures, they often forget to factor in one annoying expense – Dynamic Currency Conversion (or DCC) fees.
Most people don't even know about DCC and its expenses so imagine the shock on their faces when they see it itemized on their credit card bills a few weeks later.
In a nutshell, DCC is a money-conversion process that lets users pay for goods abroad in their own currency. While it may sound like the obvious and easier choice – who doesn't love spending in the native currency? – you'd be making an expensive mistake if you took it as your 'best' option. Because, no matter how simple the conversion rate appears, any purchase made with DCC means you're parting with extra cash because of those sneaky currency conversion fees!
So next time, when the merchant mentions DCC and tries to tempt you with payments in your own currency, just shake your head and smile – it's a no from you!
Remember to check over that final bill before handing over your credit card or cash, especially to double-check if they have opted your transaction into their beloved 'DCC'. If they've jumped the gun, be sure to politely decline their kind offer, and ask them to start the whole process again without it.
And if all else fails, do as our ancestors did and bring plenty of cash with you on your travels. Simple!
4. Foreign currency exchange fees
Let's face it – if you find yourself with money to exchange at an airport, you're in a bind. After all, those exchange bureaus seem more interested in taking your hard-earned cash and rewarding you with the local currency equivalent.
So much for that dream holiday!
But fear not because you could still avoid getting fleeced if you do your homework and try to find lower-fee alternatives away from tourist hotspots. Or research other exchange bureaus beforehand and make sure you get the best rate possible.
5. Mobile roaming fees & wi-fi charges
Roaming and Wi-Fi charges can be a real buzz kill when travelling abroad with your smartphone. Sure, your trusty camera phone can capture all the amazing food views, but when you return home to an enormous roaming bill, the cuisine looks much less appetizing!
Fortunately, these charges don't have to ruin your trip; there are a few tactics you can use to stay connected without going broke.
For example, you can purchase local SIM cards that offer packages at lower rates than international service providers, or look for 'free' Wi-Fi spots such as libraries or cafes.
Employing these strategies will allow you to travel with your smartphone and stay within budget – if done correctly it might even be feasible to get a phone upgrade with all the money saved!
Planning a dream getaway can be an exciting experience, but those extra charges hotels and resorts sometimes tack on might be enough to put a damper on your good vibes. In some cases, you may end up with additional expenses you didn't expect!
Do they really have the right to charge extra for extra pillows? We have no idea – and nor do we feel like reading all that small print! But unless you're ok with a surprise charge when it comes to settling the bill, you'd better make sure you check what's included in the nightly rate before making any bookings.
And if your stay is going long-term? Well then, those extra fees could start piling up faster than Joey from Friends ordering food from the menu.
7. Airport departure tax
If you've ever had the pleasure of travelling abroad, you may have encountered something unpleasant when it's time to leave: a surprise 'departure tax' that wasn't in the tiny print! This can range from a flat fee, such as in Australia, Canada and Malaysia, to an amount relative to your length of stay (Bangladesh and Egypt, for example).
The list of countries with these obligations is only growing longer. On the bright side, different countries handle this differently – some include it on your flight ticket bill; others require cash payments – so if you're lucky enough to be able to choose where you fly out from, make sure to check ahead!
Alternatively, research the country you are flying to or through and find out if they charge a departure tax. A quick call to the local embassy or check the website is always a good start. It also pays to ask your travel agent or airline – they should be able to tell you whether this fee is included in your ticket price. But if you find out that it's not, make sure that there's enough cash in your pocket just in case – this could save you running around the airport like a headless chicken trying to exchange currencies!
8. Airport parking fees
It can be a costly experience to park at the airport, regardless of where in the world you are. From rushed mini-vacations over a long weekend to leaping into a paradise for a much-needed getaway—it's all been compounded by the immense parking fees that come with it!
Different airports and their locations, driveway distances from terminal buildings, and even seasonal travel patterns—all affect the cost of car parking.
In other words, no matter how packed your schedule or tight on budget, these airports are sure to dig deep into your pocket!
Fortunately, there is some kind of clever ways to work around (or outsmart!) these seemingly inevitable costs – leave your car keys at home! Public transport, shuttles, cabs, or having a friend do the honours are much less hassle.
9. Other expenses
Vaccinating yourself, picking up medication for your trip, and thinking about what might happen if medical emergency strikes are all important costs to consider. Oh, and don't forget about travel insurance, tips and transportation too! Who can keep track of it all?
For anyone preparing for a great adventure abroad be sure to remember these extra expenses and budget accordingly – they just might save you when Murphy's Law kicks in.
Before you go…
Like most people, you probably want to spend your holiday relaxing and enjoying yourself, not worrying about money.
That's where Instarem comes in.
Whether you're an expat who is travelling or a Singaporean looking to travel overseas, Instarem can help you save time and money.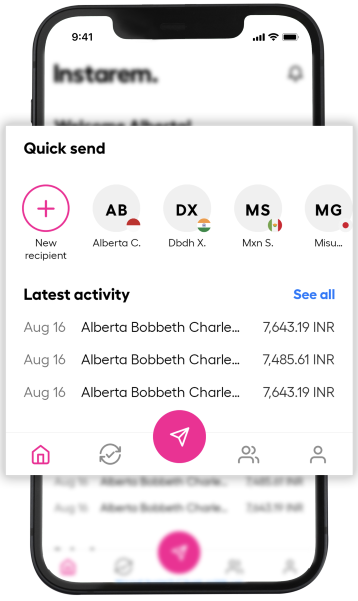 With no hidden fees and competitive exchange rates, we make it easy to send money home. Try Instarem for your next transfer by downloading the app or sign up here.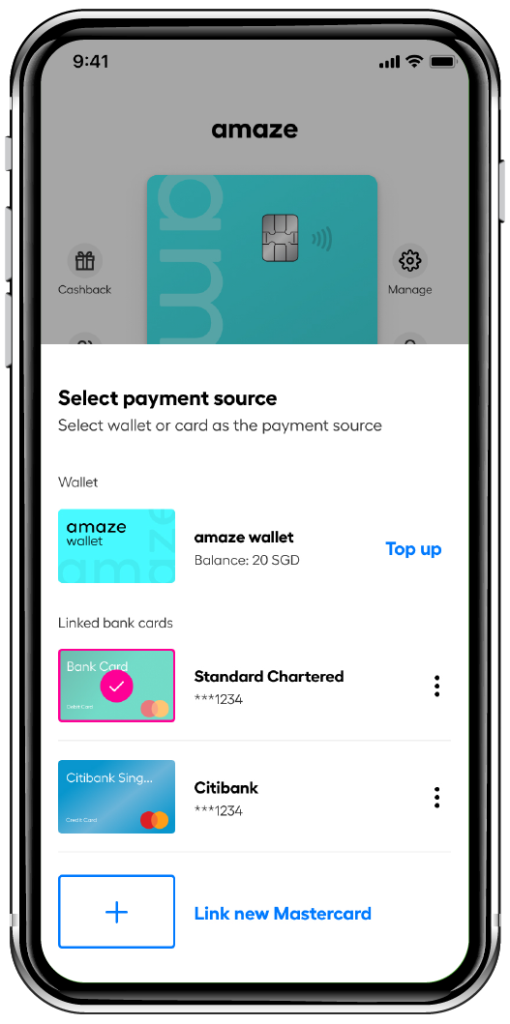 And through amaze*, pair up with any Mastercard bank cards or top up your amaze wallet and get:
Fantastic FX rates with every global purchase.
Earn InstaPoints on FX spends and redeem them as cashback or discounts on overseas money transfers.
sign up now and get your virtual card promptly
*Disclaimer: This article is intended for informational purposes only. All details are accurate at the time of publishing. Instarem has no affiliation or relationship with products or vendors mentioned.